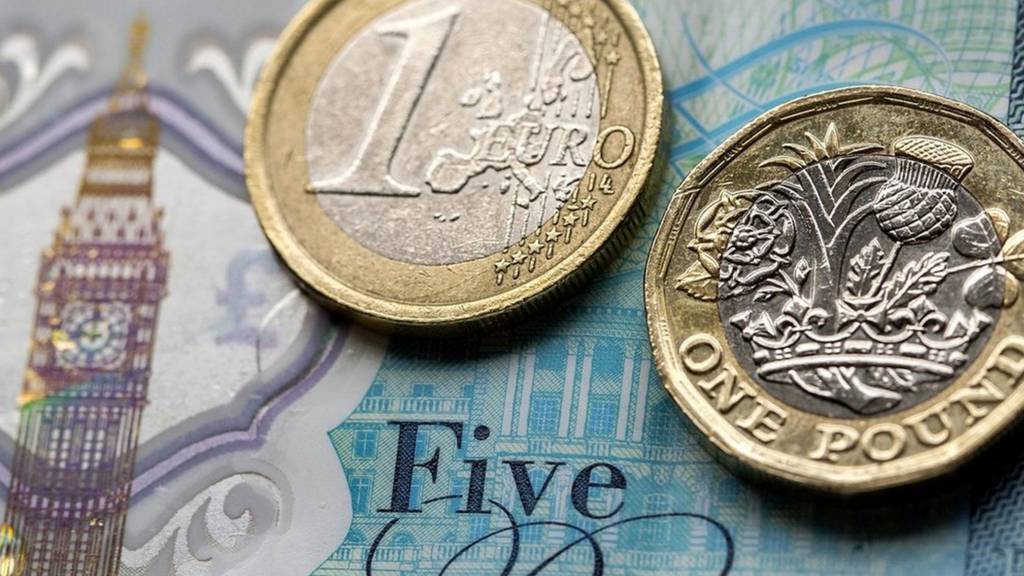 Summary
Get in touch: bizlivepage@bbc.co.uk
That's all from the Business Live page for tonight. Please join us again tomorrow from 06:00.

Wall Street hit by grim retail sales data

Wall Street's Dow Jones closed more than 100 points down after struggling to reverse early losses prompted by an unexpected drop in retail sales. Adding to the gloom, investors' hopes for progress at the US-China trade talks in Beijing were dampened.

The Dow Jones Industrial Average fell 103.88 points or 0.41% to 25,439.39, while the broader-based S&P 500 fell 7.3 points or 0.27% to 2,745.73.

However, the tech-heavy Nasdaq Composite gained 6.58 points or 0.09%, rising to 7,426.96.

German bee protection drive gains ground

German farmers in the southern state of Bavaria may soon have to abide by new laws aimed at protecting bees, after a campaign by environmentalists secured nearly double the number of signatures needed to force the issue on to the agenda.

The two-week drive, under the slogan Save the Bees, garnered more than 1.7 million supporters and could trigger a referendum.

Bavaria's conservative leader, Markus Soeder, will meet activists in the coming weeks. They want a statutory reduction in pesticide use, more organic farming and wildflower meadows, and training for young farmers.

In pictures: Venezuelans trade scrap metal to survive

Why did Airbus end production of the A380?

Ex-pat pensions 'would cost £600m a year to thaw'

Kevin Peachey

Personal finance reporter

A total of 510,000 UK pensioners live overseas, receive the UK state pension, but do not see that pension increase in line with the cost of living.

They live in countries which do not have a deal with the UK to ensure their UK state pension rises in the same way as it does each year in the UK.

Some 84% of them live in Australia, Canada and New Zealand. There has been a long-running campaign calling for an end to these pensions being frozen.

Now, the government has said it would cost between £600m and £640m each year in the next five years for it to pay for this so-called up-rating of state pensions - something that it has so far refused to do.

There is a risk that thousands more could fall into this category were there to be a no-deal Brexit, cancelling the current reciprocal deal between the UK and the EU.

Russian markets flinch at prospect of tough new US sanctions

Russian stocks and government bonds fell and the country's debt insurance costs rose alongside foreign exchange volatility gauges, after US lawmakers introduced legislation seeking the sanctions in retaliation for interference in US elections and in Ukraine.

The proposed sanctions include Russian sovereign debt as well as some of the country's banks and energy companies.

The bill was a tougher version of a proposal that failed to pass in Washington last year.

The rouble touched 67 cents against the US dollar, its weakest since mid January, and lost almost 1% against the euro to trade at 75.57.

May 'to continue seeking changes to Brexit deal'

Prime Minister Theresa May is to go back to Brussels again to try to get changes to her Brexit deal, a spokesman for her office said, after she suffered another defeat in parliament on her strategy.

"The government will continue to pursue this with the EU to ensure we leave on time on 29 March," the spokesman said.

'Hard to see' US and China sorting out structural reforms

Sterling has lost some ground against the dollar and the euro the government was defeated on its latest Brexit vote.

The largely symbolic vote undermines her negotiating strength in talks with the European Union to secure changes to her Brexit agreement.

The pound dropped to $1.2796, down 0.39%.

Breaking

Government loses latest Brexit vote

The government has lost its latest vote on the Brexit deal by 258 to 303 votes.

'Sounds like another government defeat'

Brexit: MPs voting on next steps

Image caption: Brexit Secretary Stephen Barclay insists "no-deal's is still a possibility

MPs are voting on a series of amendments aimed at influencing the government's approach to Brexit.

The Brexit secretary came under fire in the Commons earlier for not ruling out the possibility of the UK leaving the EU without a deal on 29 March.

Brexiteers had threatened to abstain on a vote supporting the government's approach over the issue.

But Remainers accused the government of ignoring a previous Commons vote which rejected a no-deal Brexit.

Ministers under fire over 'no deal' position

The government insists a no-deal scenario remains "on the table" as MPs debate Brexit options.

Amazon abandons plans to build New York HQ

Amazon is dropping plans to build a headquarters in New York after rising opposition from local politicians.

The company said it will not reopen the "HQ2" search process for "at this time. We will proceed as planned in Northern Virginia and Nashville, and we will continue to hire and grow across our 17 corporate offices and tech hubs in the US and Canada."

The company said "for Amazon, the commitment to build a new headquarters requires positive, collaborative relationships with state and local elected officials who will be supportive over the long-term."

Coca-Cola shares are set for their worst day in more than 10 years after the company forecast slowing sales in 2019, hit by a stronger dollar in the face of rising global economic uncertainty and lower demand for its fizzy drinks in some markets.

Shares are down more than 7%, and were also put under pressure by a broader drop in the markets sparked by data that showed a surprise drop in US retail sales in December.

US and China trade teams 'far apart' on structural reforms

Trade negotiators for the US and China have made little progress in talks in Beijing, Bloomberg reports.

The teams have failed to gain ground on structural reforms to the Chinese economy demanded by the US, the news organisation says.

Sterling slides below $1.28 after reports govt may lose Brexit vote

Sterling has extended its losses to a one-month low after reports that the government could lose a Brexit parliamentary vote this evening.

BBC political editor Laura Kuenssberg tweeted that a group of eurosceptics could abstain from the vote, leading the government to lose the vote as Prime Minister Theresa May tries to win backing for her plan to renegotiate her Brexit deal.

The pound dropped to as low as $1.2782, down 0.49% on the day and its weakest since mid-January.

It was the only loser among the major currencies on a day when risk appetite was firm across the board. Sterling also fell 0.4 percent to 88.035 pence per euro after the media report.

China pulls out of UK trade talks after defence speech

Chinese Vice Premier Hu Chunhua has pulled out of trade talks with Chancellor Philip Hammond after Defense Secretary Gavin Williamson threatened to deploy a warship in the Pacific, The Sun newspaper reports.

Mr Hu was due to hold trade talks with Mr Hammond this weekend, it said. The newspaper said Mr Hu cancelled the talks after Mr Williamson's speech on Monday.