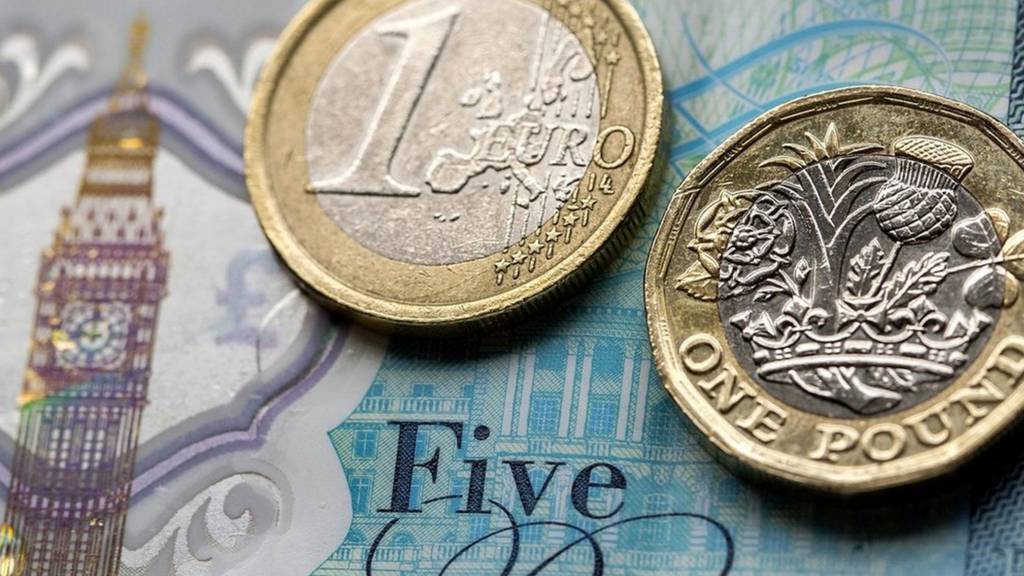 Goodnight, that's it from us. We'll be back at 6am tomorrow so join us then.

Amazon disappoints on forecast

Amazon has forecast first quarter sales below Wall Street estimates, as it faces new regulatory hurdles in India and a slowdown in e-commerce sales in Europe.

The company expects net sales of between $56bn and $60bn for the first quarter, missing the analyst average estimate of $60.77bn.

But net sales for the fourth quarter were higher than expected, rising 19.7% to $72.38bn.

Amazon's net income rose to $3.03bn, or $6.04 per share, in the quarter ended 31 December from $1.86bn, or $3.75 per share, a year earlier, which included a tax gain.

Wall St boosted by Fed softening

Wall Street has closed mostly higher boosted by investor optimism after the Federal Reserve's dovish remarks on Wednesday.

The Dow Jones Industrial Average fell 5.96 points, or 0.02% to 25,008.9, but the S&P 500 gained 23.65 points, or 0.88%, to 2,704.7 and the Nasdaq Composite added 98.66 points, or 1.37% to 7,281.74.

Tesla's future 'determined' by 2019

BBC's Senior Producer, Business and Economics tweets

Best January in 30 years?

The S&P 500 is on track for the biggest January gain for more than 30 years.

It rose 7.11% in 1989 - but in 1987 had risen more than 13%.

The S&P 500 has slipped back off the day's highs after Donald Trump's remarks about the trade talks with China but is still up 0.7% on the day, as it heads towards the close, and more than 7% on the month.

Shares in Ferrari have jumped 12% after the luxury car maker's chief executive Louis Camilleri said he was "very bullish".

He took over after the sudden death of Sergio Marchionne in July.

Five new models are planned this year, which he said would "allow us to penetrate exciting new segments but also provide opportunity to leverage our pricing power".

While Metro Bank's shares have been hammered lower again, as mentioned earlier, those of Germany's Deutsche and Commerzbank were also down after reports they could be merged in a government brokered deal.

Deutsche shares closed 4% lower while Commerzbank was down more than 7%.

Other bank shares also fell - HSBC and Barclays were off 2%, and Royal Bank of Scotland 1%.

Deutsche Bank could be a focus for Friday when it is scheduled to report results - and show a full-year profit after three years of losses.

Emirates to switch from the A380?

Reuters is reporting that Emirates is considering switching orders for the Airbus A380 - the world's largest plane - to the smaller A350.

A year ago, the airline announced an order for up to 36 of the planes, in a $16bn deal that at the time was regarded as a reprieve for the A380 as Airbus had been threatened to stop making the jet.

Airbus has now confirmed it is "discussions with Emirates Airline in relation to its A380 contract".

But it provided no further details, saying its "commercial discussions with customers remain confidential".

Revenue figures have been published for the e-cigarette maker Juul.

Last month, Marlboro cigarette maker Altria bought a $12.8bn (£10bn) minority stake in the vaping company and today it said Juul made more than $1bn in revenue in 2018.

A year earlier the figure had been $200m.

More on that call by the Church of England and others to set up global standards for dams following Friday's dam collapse in Brumadinho, Brazil, owned by mining company Vale.

This is the Energy Editor of the Times

Tomatoes 'could cost 10% more' after Brexit

The cost of cherry tomatoes would rise immediately if there is a no-deal Brexit, say Spanish producers.

Nicky Morgan, the MP who chairs the Treasury Committee, has provided Reuters with a statement about the situation at Metro Bank.

"The events at Metro Bank are concerning. The Treasury Committee will keep a close eye on developments, and may choose to raise it with the PRA [the Bank of England's regulatory arm]".

The GMB union has responded to the announced by Npower that it is cutting 900 jobs, criticising the regulator Ofgem and the German-owned company.

"The GMB is on record as saying that Ofgem should be abolished and its regulatory functions are taken over by the government itself, making its regulatory role subject to scrutiny and accountable to Parliament with the powers to cap prices. However what we have with this announcement by Npower is a kick in the teeth for the workforce, many of whom are GMB members," said Laura Gatiss, the union's Northern Regional Organiser.

She added that Npower's announcement is "understandably worrying for our members, their families and indeed local communities where our members live in. We will be doing all in our power to help and support our members as well as campaigning to ensure that this sector is reformed".

Donald Trump was tweeting earlier about trade talks with China.

The US President has now been speaking to reporters at the White House.

"This isn't going to be a small deal with China. This is either going to be a very big deal, or it's going to be a deal that we'll just postpone for a little while," he said.

Earlier he had appeared to be hinting at another summit with Chinese President Xi Jinping.

Shares in Metro Bank have lost another 11% and are now at record lows in the continued fall-out from last week's trading update.

In the FTSE 100 index, Standard Life Aberdeen was down 5% while Unilever, which is stock piling for Brexit, was off 2%.

But drinks company Diageo, which is close to record highs and reported results earlier, ended the day almost 5% higher as did Shell, which also reported results, and rose nearly 4%.

Donald Trump is considering Herman Cain for one of the two vacant seats on the Federal Reserve.

That's according to Bloomberg which says Mr Cain was in the White House on Wednesday.

Mr Cain is a former chief executive of Godfather's Pizza and ran in the 2012 Presidential campaign when his policy for the economy was known as the "9-9-9 plan" for a 9% rate of corporate, income and sales tax.

Here's the BBC's profile of Mr Cain from 2011.

Payment company Mastercard has beaten Wall Street's expectations, reporting fourth quarter revenue of $3.81bn.

Net income for the quarter was $1.6bn, up from $1.2bn a year earlier.

It processed 24.7bn transactions in the three month period, up 21%.

"We had a very strong end to the year, bringing 2018 to a record close, driven by broad-based growth across each of our regions," said chief executive Ajay Banga.

The shares are up 3%.

The FTSE 100 index in London has closed 27 points - around 0.4% - higher at 6,968.

In the US, the S&P 500 index has pushed up through 2,700 and is nearly 1% higher. The Dow Jones is flat.

Here's Paul Coffey, chief executive of Npower.

"The retail energy market is incredibly tough - Ofgem itself forecasts that five of the 'Big Six' energy companies will make a loss or less than normal profits this year due to the implementation of the price cap, and with several recent failures of new energy suppliers, it is clear that many have been pricing at levels that are not sustainable".

Npower, which is owned by Germany's Innogy, had been planning to merge its retail arm with the retail arm of SSE, to create the UK's second-biggest energy supplier, but that deal was called off in December.