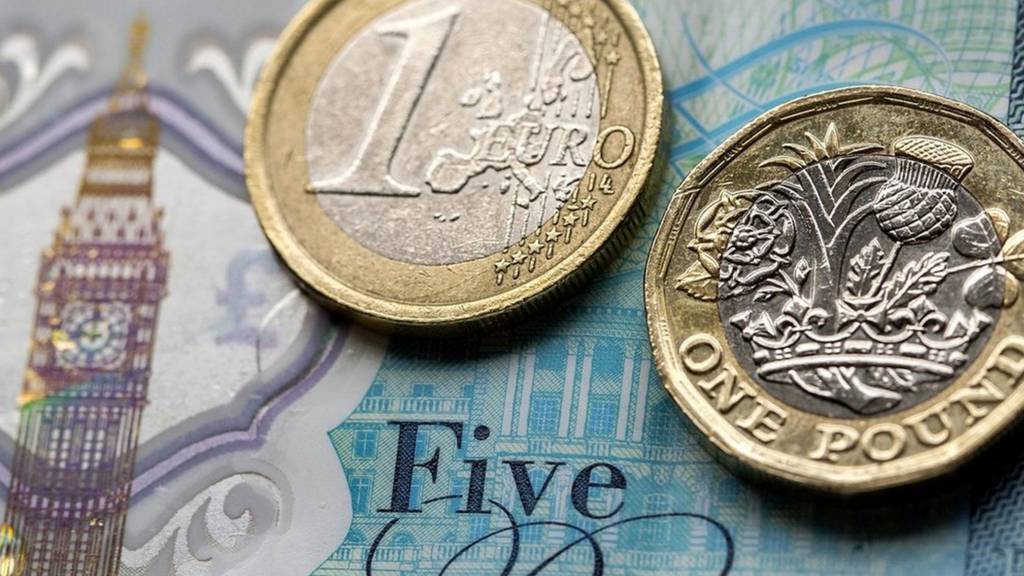 Summary
Get in touch: bizlivepage@bbc.co.uk
That's all from the Business Live team.

We'll be back first thing on Monday. Enjoy your weekend.

Regulator opens Facebook probe

An Irish regulator says it is investigating Facebook following the company's disclosure that a bug may have exposed private photos of up to 6.8 million users, the latest in a series of Facebook privacy glitches.

The Irish Data Protection Commissioner, the lead regulator of Facebook in the European Union, said it was investigating to determine whether the company had complied with strict new EU privacy rules in its response to a number of breaches, including the one that exposed photos.

Facebook said in a statement that it was in close contact with the Irish regulator and happy to answer any questions.

The investigation is the second opened by the DPC into Facebook since the new regulations took effect in May.

Facebook disclosed the photo glitch earlier today, saying it allowed some 1,500 software apps to access private photos for 12 days ending on 25 September.

US indexes down across the board

Image caption: US markets ended in the red

Wall Street has ended the week down.

The Dow Jones Industrial Average ended 496.87 points, or 2.02%, lower at 24,100.51 points. It's now down more than 10% since its October record.

The Nasdaq Composite rounded out the day at 6,910.66, down 159.67 points or 2.26%.

The S&P 500 index lost 56.3 points, or 2.12%, to finish the week at 2,594.25.

Acacia rejects fraud office speculation

London-listed mining firm Acacia, majority-owned by gold giant Barrick, has said it is "not aware" of any investigation by the UK's Serious Fraud Office.

However, Acacia said it is in contact with the SFO over allegations of corrupt activities. Earlier, the Wall Street Journal claimed the SFO is investigating allegations that company employees bribed Tanzanian government officials.

In a short statement released this evening, headlined Correction to Media Speculation, Acacia said: "Acacia today notes the media speculation claiming an SFO investigation into the company. Acacia is not aware that the SFO is investigating the company.

"However, Acacia has been in contact with the SFO about the allegations of corrupt activities in Tanzania which are the subject of proceedings in Tanzania."

And while we're on the subject of Trump's tweets...

He's just thanked Apple chief Tim Cook after the tech giant unveiled plans for a $1bn campus in Texas that is expected to create thousands of jobs outside its Silicon Valley base.

The new campus will be near Apple's existing facility in Austin, which employs 6,200 workers, and will initially add 5,000 employees, with room to grow to 15,000.

Trump makes another trade talk prediction

Donald Trump says a major US-China trade deal could come soon, adding that that Beijing's negotiating position had been weakened by the impact of the tariffs war between the world's top two economies.

"China wants to make a big and very comprehensive deal. It could happen, and rather soon!" Trump tweeted earlier today.

His optimism followed China's decision earlier Friday to back off from extra punitive duties that had been imposed this summer on US-made cars and car parts.

The move was seen as the first concrete result of the US leader's G20 talks with his counterpart Xi Jinping earlier this month.

Those tariffs now fall from 40% to 15% - the same rate imposed on all foreign-made vehicles.

It's not just share prices that are falling. Oil prices have dropped about 2%, weighed down by the falling US stock market and weak economic data from China pointing to lower fuel demand.

Brent crude futures for February delivery fell $1.16 to $60.29 a barrel, a 1.9% loss. The other major benchmark, US West Texas Intermediate fell $1.24 to $51.34 a barrel, a 2.4% loss.

Concerned by mounting oversupply, the Opec and Russia agreed last week to reduce output by 1.2 million barrels per day, or more than 1% of global demand.

"For the time being until the Opec cuts start kicking in, the market is oversupplied in the short term," said Tony Nunan, oil risk manager at Mitsubishi Corp. "If China is slowing down, that's definitely a concern."

Wall Street: Johnson & Johnson shows slight recovery

Shares in Johnson & Johnson have come off earlier lows, but are still down more than 9%. The company has rejected claims by the Reuters news agency that it knew decades ago about talcum power cancer risks.

Elsewhere on Wall Street, Apple is down 2.45%, with reports that a top analyst has warned clients that iPhone sales are poor.

Walgreens Boots Alliance was another faller, down 3.97%, after Goldman Sachs downgraded the drugstore owner's shares.

Investor sentiment was weak from the start of trading after China reported weak monthly retail sales growth and industrial output numbers, with disappointing economic data also coming from the eurozone.

The Dow Jones is down 1.67%, while the S&P 500 and Nasdaq are down 1.4%.

A first edition of Marcel Proust's "Swann's Way" has sold for €1.51m (£1.4m) in Paris, a world record for a French book, auction house Sotheby's said.

The rare copy of the first volume of "Remembrance of Things Past" had been expected to go for between €600,000 and €800,000.

Grocers win merger appeal

Supermarkets Sainsbury's and Asda have won their judicial review against the Competition and Markets Authority. The retailers wanted additional time to provide information to the regulator on their proposed merger.

"The court ruled in the parties' favour and found that the timetable for responding to materials and attending a main party hearing were both unfair," Sainsbury's said in a statement. "The Parties took this step reluctantly and look forward to re-engaging with the CMA and [Takeover] Panel and working constructively with them going forward."

J&J comes out fighting over cancer claims

Johnson & Johnson has gone on the offensive in its battle with Reuters over the news agency investigation today into claims the company knew decades ago about possible cancer risks in talcum power.

Here's J&J's response in full:

"The Reuters article is one-sided, false and inflammatory. Simply put, the Reuters story is an absurd conspiracy theory, in that it apparently has spanned over 40 years, orchestrated among generations of global regulators, the world's foremost scientists and universities, leading independent labs, and J&J employees themselves.

"Johnson & Johnson's baby powder is safe and asbestos-free. Studies of more than 100,000 men and women show that talc does not cause cancer or asbestos-related disease. Thousands of independent tests by regulators and the world's leading labs prove our baby powder has never contained asbestos.

"J&J attorneys provided Reuters with hundreds of documents and directly responded to dozens of questions in order to correct misinformation and falsehoods. Notwithstanding this, Reuters repeatedly refused to meet with our representatives to review the facts and refused to incorporate much of the material we provided them.

The Reuters article is wrong in three key areas:

The article ignores that thousands of tests by J&J, regulators, leading independent labs, and academic institutions have repeatedly shown that our talc does not contain asbestos.
The article ignores that J&J has cooperated fully and openly with the U.S. FDA and other global regulators, providing them with all the information they requested over decades. We have also made our cosmetic talc mines and processed talc available to regulators for testing. Regulators have tested both, and they have always found our talc to be asbestos-free.
The article ignores that J&J has always used the most advanced testing methods available to confirm that our cosmetic talc does not contain asbestos. Every method available to test J&J's talc for asbestos has been used by J&J, regulators, or independent experts, and all of these methods have all found that our cosmetic talc is asbestos-free.

"Johnson & Johnson will continue to defend the safety of our product. For the truth and facts about talc, please go to www.factsabouttalc.com."

More on Spain's decision to file tax fraud claims against Shakira...

The case centres on where the superstar was living between 2012 and 2014. Prosecutors argue she was living in Spain while listing her official residence as elsewhere.

They say she was spending most of her time in the country with her partner, the Barcelona footballer Gerard Piqué, and only travelled abroad for professional commitments.

A magistrate will now decide whether there is enough evidence for the star to face trial.

Pop star Shakira faces tax prosecution

Spain's public prosecutor has filed an accusation of tax fraud against Colombian singing superstar Shakira, the prosecutor's spokesman said.

The prosecutor alleges she avoided more than €14.5m (£13m) in payments over a three-year period in which she lived in the north-eastern region of Catalonia.

It is the latest case of a high-profile figure being accused of avoiding paying tax in Spain, following investigations into footballers Lionel Messi and Cristiano Ronaldo.

Miners and housebuilders drag FTSE 100 lower

It was a dismal day if you've got shares exposed to the UK or China.

Continuing worries about the fall-out from Brexit on the UK economy saw retailers and housebuilding stocks hit. Tesco and Persimmon were among the top four biggest fallers, with both down about 2.7%. Next and Kingfisher were also off by about 2%.

Meanwhile, concerns about an economic slowdown in China, along with continuing unease about trade talks with the US, undermined commodities stocks. Glencore, Antofagasta, Evraz, and Rio Tinto were down by between 1.9% and 4%.

The FTSE 100, have slipped heavily early on, finished down 0.47% at 6,845.1 points.

Brazil files 'first of many' Petrobras charges

Brazilian federal prosecutors have filed corruption charges against two former executives of the oil trader Trafigura for allegedly paying at least $1.5m (£875,000) in bribes to employees of Brazil's state-run oil company Petrobras.

Prosecutors said in a written statement that the charges filed against Mariano Marcondes Ferraz, a former Trafigura top executive, and Marcio Pinto Magalhaes, a local country representative, were the first of many to come against the world's largest oil traders.

Vitol, Glencore, and Mercuria Energy Group are also under investigation in Brazil.

Why are people spending less this Christmas?

Brexit uncertainty and rising prices in shops are influencing consumers' shopping habits in the run-up to Christmas.

Image caption: The departure of Donald Brydon (R) follows the exit of chief executive Xavier Rolet (L) a year ago.

The London Stock Exchange Group has announced this afternoon that Experian's Don Robert will take over a chairman. It comes a year after a bitter public dispute within the company's boardroom.

Mr Robert will join the group as a non-executive director at the start of January and will succeed Donald Brydon as chairman at the end of the annual general meeting on 1 May.

His appointment will see two Americans running one of the most important firms in the City.

David Schwimmer, a Goldman Sachs veteran, became chief executive in August, following the departure of former boss Xavier Rolet.

Mr Rolet left the company in November 2017 after a dispute between Mr Brydon and activist investor TCI Fund Management.

Mr Robert is currently chairman of credit data giant Experian, as well as information services businesses Achilles Group and Validis Holdings.

EU leaders have agreed a series of reforms to the eurozone that includes plans for a specific budget for the single currency bloc, German Chancellor Angela Merkel has said.

After a "controversial discussion" at an EU summit, leaders agreed on reform measures that "includes a budget for the eurozone," Mrs Merkel said after the EU's 27 leaders - excluding Britain - discussed the measure in Brussels

Wall Street extends losses

US shares have extended their losses, with the Dow Jones and S&P 500 down just more than 1%. Johnson & Johnson is one of the big losers, after Reuters claimed the company was aware of talcum power cancer risk decades ago - which the company rejects.

J&J shares are down more than 7%.

Facebook has discovered a bug that may have affected up to 6.8 million people who used Facebook logins to grant permission to third-party apps to access photos.

The company said in a blog that the problem has been fixed but that it may have affected up to 1,500 apps built by 876 developers.

Facebook said some third-party apps may have gained access to broader set of photos than usual for 12 days between 13-25 September.

The bug is the latest in a string of privacy problems the tech giant disclosed this year, including the massive Cambridge Analytica data scandal in April and a data breach of nearly 30 million accounts in October.