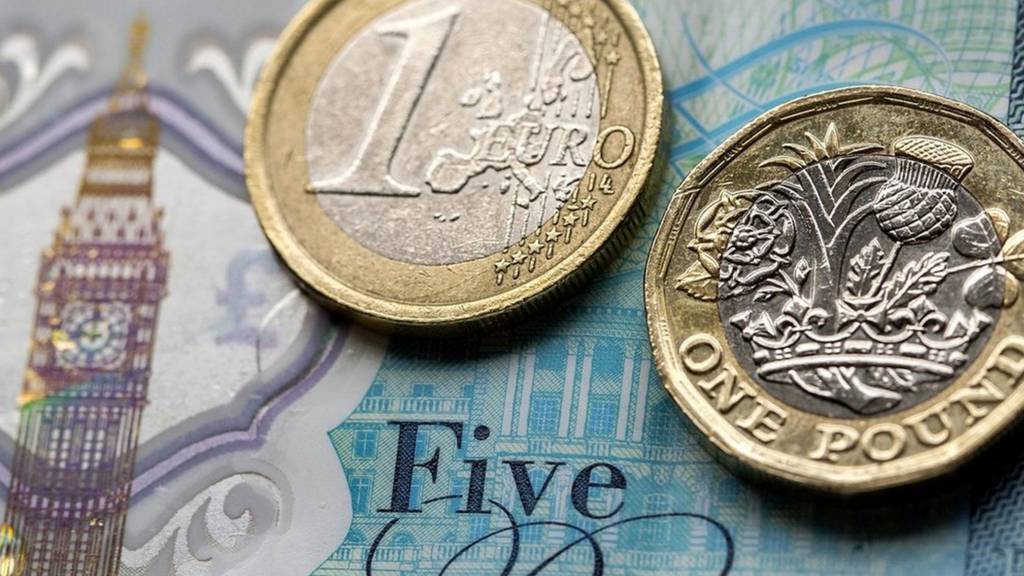 Thank you for joining us on Business Live.

We'll be back at 6.00am sharp on Wednesday morning.

Odean defends £50 cinema prices

Image caption: The newly refurbished Odeon Leicester Square opens later this month

Odeon has responded to criticism over the prices it is charging for seats at its new hi-tech cinema in London, where tickets will cost up to £51 ($64).

It told the BBC the prices were similar to tickets for theatre or live sports.

The newly refurbished Odeon Leicester Square will re-open later this month, showing Mary Poppins Returns.

It has had a multi-million pound facelift in partnership with Dolby, which is providing cutting-edge audio-visual technology.

Wall Street close: Shares take a dive

Shares in New York have closed sharply lower amid doubts about whether the US and China can strike a trade deal and also concerns about economic growth (See earlier posts).

The Dow Jones Industrial Average closed at 25,027.07, a fall of 799.36 points or 3.10%.

The Nasdaq finished the day at 7,150.29, down 291.22 points or 3.91%.

And the S&P 500 was 87.64 points or 3.14% lower at 2,702.73.

Time for Apple to redefine its core

Image caption: Apple: 1984 is a long time ago...

CNBC reports on an interesting research note by banking group, HSBC, about the future of Apple whose iPhones sales are slowing.

Shipments of the smartphone - which accounts for around 60% of Apple's total revenue - fell below expectations in the final three months of its financial year, the fourth consecutive quarter they have done so.

"Nearly 35 years after 1984, it's time for Apple to redefine its core," HSBC wrote, referencing the launch of the company's personal computer more than three decades ago.

It says: "Apple's iconic hardware unit growth is broadly over for now. What has made the success of Apple, a concentrated portfolio of highly desirable (and pricey) products is now facing the reality of market saturation."

It reckons that Apple's should concentrate on areas it is already investing in: augmented reality glasses, autonomous driving and health services.

No need for the bank of mum and dad

VW may build cars at Ford US plants

Image caption: Volkswagen chief executive Herbert Diess attended at meeting at the White House

Volkswagen's chief executive, Herbert Diess, says the German company may build cars at Ford plants in the US as part of an alliance between the auto firms, following a meeting at the White House.

Mr Diess said: "We are in quite advanced negotiations and dialog with Ford Corporation to really build up a global automotive alliance, which also would strengthen the American automotive industry."

Mr Diess was joined at a meeting with US Commerce Secretary Wilbur Ross by Dieter Zetsche, chairman of Daimler and Nicolas Peter, chief financial officer of BMW.

Before the meeting, Mr Ross said: "We're trying to get them all to increase their production in the US."

The sharp fall in the main US indexes is down to a "convergence of several factors", says Chad Morganlander, senior portfolio manager at Washington Cross Advisors, the US investment firm.

"Trade issues are unresolved," he says. "There's the additional factor of the yield curve starting to invert a modest amount at a certain point of the curve. That's added to uncertainty about the future of the US economy.

Mr Morganlander adds: "The yield curve has sent a chill down investors' spines in regard to the future outlook of the US economy. It's the what-if scenario.

"At the same time, the Federal Reserve is signalling that they will decelerate the pace of rate hikes, which has also shown us that the economy may not be as resilient as once thought."

Watch: German car-makers head to Washington

There's more than one trade war in town...

Alibaba's streaming service chief leaves amid corruption probe

The head of Alibaba's streaming service, Youku, has stepped down and is speaking to Chinese authorities about a corruption case.

Reuters reports that a spokeswoman for Alibaba's Digital Media and Entertainment business said that Yang Weidong "is understood to be assisting Mainland authorities with an investigation into an alleged case of seeking economic benefits".

Breaking

US stock sell-off accelerates

The Dow Jones is now down 763.2 points, nearly 3% lower, at 25,063.23.

The Nasdaq is down 3.5% at 7,181.46 and the S&P is off 2.6% at 2,716.59.

Investors are fearful of an economic slowdown.

The yield on short-term government debt is higher than longer term debt, which is known as an "inversion".

Binky Chadha, chief strategist at Deutsche Bank in New York, explains: "Historically there is a good correlation between the yield curve inverting and the timing of the next recession and the bond market has been a big focus for today."

Oil prices rise during unsettled trade

Oil prices were unsettled on Tuesday ahead of a key meeting later this week between OPEC, the cartel of Middle East and African oil producers, and non-members such as Russia.

Brent crude is up 0.81% to $62.19 a barrel while West Texas Intermediate is 0.57% ahead at $53.25 a barrel.

Delegates from OPEC nations will meet on Thursday in Vienna before sitting down with non-members on Friday.

There is speculation that OPEC and Russia could agree to a production cut to support oil prices.

Goldman Sachs, the US investment bank, said in a note: "A cut in OPEC and Russia production of 1.3 million barrels per day will be required to reverse the ongoing counter-seasonally large increase in inventories."

US stock market falls further

US stocks continue to fall.

The Dow Jones Industrial Average is now down 575 points, or 2.2% at 25,251.34.

The Nasdaq tumbles 2.74%, or 203 points, to 7,239.14.

The S&P 500 drops 61.91 points, or 2.2% to 2,728.66.

Fears of economic slowdown weigh on Wall Street

It is not just doubts over whether the US and China can strike a trade deal during their 90-day truce that is rattling stock markets.

Concerns about economic growth are also spooking investors.

The yield on short-term government bonds is higher than longer term debt for the first time since January 2008 when the financial crisis was beginning to gather pace.

Stephen Innes, Asia Pacific head of trading at Oanda, the US foreign exchange firm, says: "The focus is now shifting to the inverted US bond yield curve, which has negative connotations, while implying the US economy is heading towards what was, only a few weeks ago, an improbable economic slowdown."

Image caption: Pound v the dollar over Tuesday

Sterling has dropped below $1.27 - down 0.35% at $1.2680 against the dollar - after the Government was found in contempt of Parliament for not publishing legal advice on Prime Minister Theresa May's Brexit deal.

Breaking

Dow Jones slumps by 466 points

The Dow Jones Industrial Average is now down 466 points, or 1.81%, at 25,359.59 as scepticism over whether a 90-day truce between the US and China over trade tariffs would lead to a deal.

The Nasdaq is also down heavily - off 172.66 points or 2.32% to 7,268.68 - while the S&P 500 has given up 1.65% at 2,744.32.

Scott Brown, chief economist at Raymond James, says: "It isn't very clear on what both sides agreed to, other than just a temporary truce."

There is also confusion about Chinese tariffs on US car imports. US President Donald Trump claimed China agreed to "reduce and remove" the 40% tax but the Chinese have not confirmed this.

Government must publish Brexit legal advice, pound ticks lower

The pound is now trading lower against the dollar, at $1.2709, following a key vote in the House of Commons...

UK stock market closes down

The FTSE 100 has closed down 0.56% at 7,022.76 while the FTSE 250 finished 1.26% lower at 18,329.64.