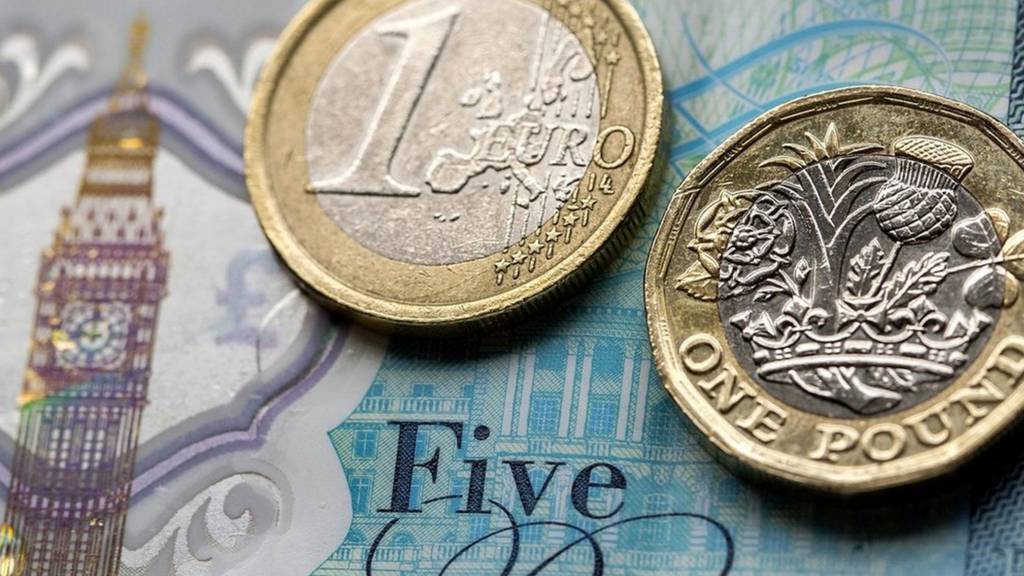 By Ben Wright

Political correspondent, BBC News

Thanks for tuning into Business Live. We'll be back on Monday at 06:00, hope to see you then.

Central bank warns on Italian borrowing costs

Image caption: Italy's Prime Minister Giuseppe Conte

Italy's central bank has warned the country's rising borrowing costs are worsening its vast debt levels and could cost Italy billions of euros a year in extra interest payments, threatening the stability of banks and insurers.

It comes as the populist coalition government in Rome plans to increase public spending, even after the EU rejected its draft budget over worries about the country's fiscal position.

In a report published on Friday, the Bank said "uncertainty about the economic and fiscal policy stance" was undermining banks and insurers.

It said rising sovereign debt yields had caused a deterioration in "liquidity and capital adequacy indicators" at banks and could have "significant effects on the solvency position of insurers".

Italy's sovereign debt yields hit their highest levels since 2014 last month as the EU threatened sanctions over the draft budget.

If the country's bond yields remain at current levels, Italy will pay an additional €9bn a year in interest costs on its debt by 2020, the Bank estimated.

Shipping giant seeing no impact from US-China trade war

French shipping container giant CMA CGM has said it saw no negative impact from the US-China trade war during the third quarter as demand climbed.

CMA CGM's quarterly volumes reached 5.26 million twenty-foot equivalent (TEU) containers, up 5.5% from the same period last year. That compared with overall sector growth of 2.5-3%.

That contributed to a 6.3% rise in third-quarter sales to $6bn.

The firm has reported seeing strong China-US shipments, although it has warned a full-blown trade war between the world's two biggest economies would hurt its business.

The family-owned group is the world's fourth-largest container shipping business.

Lawsuit over Trump charity to proceed

A New York state judge has rejected US President Donald Trump's request to dismiss a lawsuit in which New York's attorney general accused him of misusing his personal charity to benefit his 2016 presidential campaign and his businesses.

In a decision made public on Friday, Justice Saliann Scarpulla of the state supreme court in Manhattan said Attorney General Barbara Underwood could pursue claims alleging breach of fiduciary duty, improper self-dealing, and misuse of assets of the Donald J Trump Foundation.

Trump's adult children Donald Jr, Eric and Ivanka are also defendants in the case, which began on 14 June.

"The Trump Foundation functioned as little more than a checkbook to serve Mr Trump's business and political interests," Mr Underwood said in a statement.

The White House was not immediately available for comment.

Brexit: May says EU will not offer 'better deal' if agreement rejected

EU to investigate British power capacity auction

The European Commision will open an in-depth investigation into Britain's power capacity auction as instructed by the European Court, a spokesman for Europe's competition watchdog said on Friday.

An EU court ruled last week that Britain must halt payments, worth billions of pounds, under the scheme, pending an investigation by EU regulators.

"The Commission understands the importance of a prompt resolution of this matter for the market," the spokesman said.

Tech tent: Is it curtains for crypto?

Watch: How Stoke became a pottery powerhouse

German carmakers 'preparing to meet Trump officials'

The chief executives of Volkswagen, BMW and Daimler are preparing to meet Trump administration officials to discuss trade, Reuters has reported, quoting sources.

The German carmakers have apparently been invited to a meeting with Economic Adviser Larry Kudlow and Secretary of Commerce Wilbur Ross. .

It comes after Donald Trump threatened to impose tariffs on all EU-built vehicles, a move that would damage the German giants' sales in the US.

The president has refrained from taking action as trade talks with the EU continue, but US officials are understood to have grown impatient with the lack of progress.

The US currently imposes import tariffs on cars built in the EU of 2.5%, compared with 10% tariffs for US-made cars entering the European trading bloc.

Wall Street closed lower in a shortened post-holiday trading session on Friday as the falling price of oil hit energy stocks.

The Dow Jones index fell 178.74 points, or 0.7%, to 24,285.95, while the S&P 500 lost 17.37 points, or 0.7%, to 2,632.56.

The tech rich Nasdaq dropped 33.27 points, or 0.5%, to 6,938.98.

Why are tech stocks floundering?

BBC media editor tweets...

Schools submit designs for new £50 note

Copyright: Twitter/ Bank of England

A few weeks back, the Bank of England said it intended to put the face of a famous scientist on the new £50 note.

It asked the public to nominate famous figures but also encouraged school children across the UK to submit their own designs for the note and has now published some of their creations on Twitter.

The submission above features English chemist and X-ray crystallographer Rosalind Franklin.

Black Friday for oil?

Reuters reporter tweets...

Oil prices have fallen 6% today to $58.84 a barrel, extending a seven-week slide. These stats from Reuters reporter Jamie McGeever lay bare the extent of its decline.

The London market has ended lower, partly because of steep falls in the price of oil.

It closed at 6,952.39, marking a fall of 0.1% on the day.

Brent Crude has slumped by 6% to $58 a barrel, which is weighing on commodities firms.

Shares in miners Evraz, Anglo American and Fresnillo were among the worst hit, falling between 4.3% and 7.7%.

Key facts about Ellesmere Port

As we have been reporting, Vauxhall is going to cut 241 jobs at Ellesmere Port, its main UK factory.

1,145 people currently work at the site, which produces the Astra hatchback and Sports Tourer.

Production volume has fallen slightly in the year to date, from 67,359 to 66,472.

Nine in 10 cars made at the plant are exported, Vauxhall says.

Theresa May was unable provide clear answers to a number of concerns BBC listeners have about Brexit, says 5 Live presenter Emma Barnett.

Black Friday 'poses risk to mentally ill'

Kevin Peachey

Personal finance reporter

Campaigners have called on retailers to make it as easy as possible for people to return unwanted purchases after Black Friday – or risk those with mental health problems finding themselves in unmanageable debt.

Impulse spending is a well documented issue for some people with mental health issues.

Helen Undy, director of the Money and Mental Health Policy Institute, said: "Most of us will occasionally make purchases that we later regret, especially during flash sales like Black Friday.

"But it can be even harder to resist impulsive spending if you're struggling with mental health problems, and returning unwanted items afterwards can be a impossible task.

"As a result, many people with mental health problems end up keeping purchases they don't want or can't afford, which can lead to significant financial difficulties. We're calling on retailers to make it as easy for customers to return items as it is to buy them."