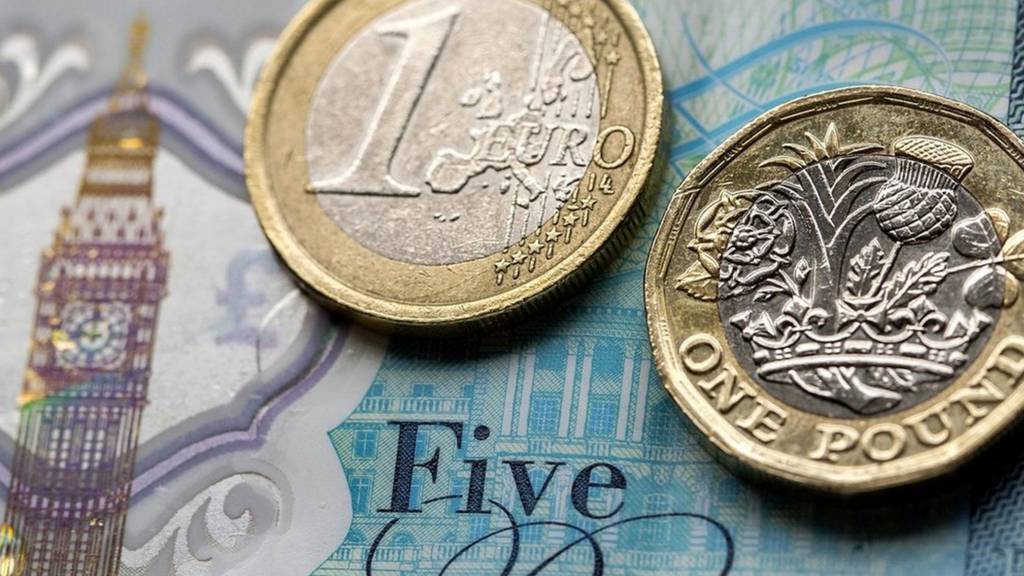 That's all from Business Live - thanks for reading.

We're back at 6am tomorrow - do join us then.

The cafe owner who has stirred Melbourne's grief

For more than 40 years, Sisto Malaspina served up coffee, cake and smiles to the countless people who entered his famous cafe in the heart of Melbourne.

But earlier this month, while on an afternoon break, Mr Malaspina was murdered in a terror attack about 400m from his cafe.

The 74-year-old was stabbed alongside two men who suffered injuries but survived. The attacker was shot dead by police.

On Tuesday, Mr Malaspina's customers were among hundreds of people who gathered to remember him at a state funeral in Australia's largest church.

Satanists settle Sabrina suit

Image caption: Satanic Temple co-founder Lucien Greaves claimed the group's imagery was being misused

This is a relief: the Satanic Temple has settled its copyright lawsuit against Netflix and Warner Bros Entertainment over their alleged misuse of its goat-headed deity statue in the series Chilling Adventures of Sabrina.

A Warner spokesman said the settlement was amicable, and resolves a Nov. 8 lawsuit in which the Satanic Temple had sought damages of at least $50m. Terms were not disclosed.

Lawyers for the Satanic Temple did not immediately respond to requests for comment.

The first 10 episodes of Sabrina were released on 26 October on Netflix. Warner Bros produced the series, which stars Kiernan Shipka as the teenage half-witch, half-human title character.

'A man wouldn't get that question'

Stacey Cunningham, the president of the New York Stock Exchange, says "society needs to change [its] expectations around what women should be doing and what men should be doing".

BBC 100 Women names 100 influential and inspirational women around the world every year and shares their stories.

Breaking

Wall Street rebounds

The S&P 500 rebounded on Wednesday after a brutal two-day selloff, led by a rebound in energy and technology shares.

However, the market faltered toward the end of the session as Apple shares surrendered gains ahead of the Thanksgiving holiday to close down 0.1% at $176.78.

The Dow Jones Industrial Average ended flat, the S&P 500 gained 0.3% and the Nasdaq Composite jumped 0.9%.

Hammond's (latest) Brexit warning

Chancellor Philip Hammond says leaving the EU without a transition deal would cost Britain billions, and failure to support Theresa May's preferred plan could jeopardise Brexit altogether.

"A smooth exit from the European Union, doing this in an orderly fashion, is worth tens of billions of pounds to our economy," he tells ITV.

"If the deal is not approved by parliament, we will have a politically chaotic situation ... In that chaos that would ensue, there may be no Brexit."

Monitoring of Standard Chartered to end

US regulators will stop monitoring Standard Chartered next month, bringing to an end one strand of the bank's punishment for past compliance failings.

The bank agreed to the supervision with New York regulators in 2012 as part of a wider settlement in relation to its dealings with Iran-related entities.

However, Standard Chartered still faces a separate investigation by US authorities into the extent to which it allowed clients with Iranian interests to conduct transactions after 2007, as well as the extent to which it shared such dealings with authorities at the time of the 2012 settlement.

Reports in October said the bank could face a further $1.5bn fine for those violations, in addition to the $667m it paid in 2012 to settle alleged breaches between 2001 and 2007.

China to curb time allowed for trading halts

In times of crisis firms can halt the trading of their shares to stop them crashing, but regulators in China fear the measure is being abused.

The country now wants to reduce the period of time listed companies can suspend their shares from three months to 10 days, Bloomberg reports.

Share halts in China have become a concern for investors, who can be left stranded with positions for months and unable to sell.

Nearly half of the stock market was suspended at one point during the 2015 crash, triggering criticism from international investors.

Index compilers including MSCI made changes to suspension rules a condition for including Chinese stocks in their global benchmarks, to reduce the risk that investors will be unable to trade when they want to.

Can Trump pressure keep oil prices low?

Last night President Trump praised Saudi Arabia for keeping the oil price low. Today the commodities markets aren't quite sticking to the script.

Brent Crude has risen 2.3% to $63.98 a barrel. In the US the rise has been even stronger, West Texas is up 3.1% at $55.12 a barrel.

Mind you that comes after steep falls on Wednesday of around 7% and it's still way off its highs of last month.

Opec is already talking about reducing supply to support the price, though how easy it will be for Saudi Arabia to follow through on that after the president's pointed words, remains to be seen.

Investor makes tearful apology

BMW to offer ride hailing services in China

BMW says it plans to launch ride-hailing services in China in December, making it the first global carmaker to do so in the country.

BMW Mobility Service, a fully-owned subsidiary of the German group, obtained its ride-hailing license in Chengdu, the capital of Sichuan province, BMW said.

China's ride-hailing market is worth $23bn, more than all other ride-hailing markets combined, and is dominated by China's Didi Chuxing, according to consultancy Bain.

Germany's Daimler said in October it was setting up a ride-hailing venture in China with Geely Group.

Goldman sued over 1MDB ties

Abu Dhabi's International Petroleum Investment Co says it has filed a lawsuit against investment bank Goldman Sachs and others to recover losses suffered through its dealings with Malaysian state fund 1MDB.

Government-owned IPIC said in a statement it had filed a civil legal action in New York against Goldman, and others, alleging they "played a central role in a long-running effort to corrupt former executives of IPIC and its subsidiary Aabar Investments, and misled IPIC and Aabar".

1Malaysia Development Bhd (1MDB) is the subject of corruption and money-laundering investigations in at least six countries.

US prosecutors have already unveiled criminal charges against two former Goldman bankers and Malaysian financier Low Taek Jho related to the 1MDB case.

"We are in the process of assessing the details of the allegations and fully expect to contest the claim vigorously," a Goldman spokesman said with regards to the IPIC lawsuit.

An estimated $4.5 billion was misappropriated from 1MDB by high-level officials of the fund and their associates between 2009 and 2014, the US Justice Department has alleged.

Are bandages only for white people?

When Toby Meisenheimer's son Kai cut his forehead, he realised that most bandages were only designed for white people. He told Vivienne Nunis about how he was inspired to set up a company to make bandages for a wider range of skin tones and the emotional reactions people have when they discover they can use a bandage which matches their skin.

Extra Energy faced more than 1,000 complaints

Energy Ombudsman chief executive Matthew Vickers said the organisation had opened investigations into 1,160 complaints about Extra Energy over the past 12 months.

The supplier announced it had gone bust earlier.

Mr Vickers said: "We are keen to work closely with whichever supplier is chosen to take on Extra Energy's customers to help ensure a smooth transition for consumers, as we did with Octopus Energy following the collapse of Iresa in July.

"In the meantime we would echo Ofgem's advice to consumers, which is to sit tight, take a meter reading and resist any temptation to switch supplier.

"If you're a consumer who has a complaint about Extra Energy open with us, please be advised that we will be in touch in due course with information on next steps."

Wall Street is still in positive territory thanks to a rebound in tech stocks and strong earnings from retailers like Footlocker and Gap.

A short while ago the Dow Jones index was up half a per cent, the Nasdaq 1.4% higher and the S&P 500 up by 0.8%.

Evicting China from WTO 'highly unlikely'

One of President Trump's top economic advisers yesterday suggested there could be a case for "evicting China" from the World Trade Organisation (WTO).

Kevin Hassett said China had "misbehaved" as a member of the global body.

But William Reinsch, a former president of the US National Foreign Trade Council, told the BBC there was no precedent for such a move and America could not force it to happen.

And now for some dancing robots...

Courtesy of BBC Click...

Clouds clearing for Greek economy

Copyright: Greek and EU flags

Greece has submitted its first budget free of foreign assistance in almost 10 years, having exited its third international bailout in August.

Athens has received loans worth a total of 289 billion euros since 2010.

The draft budget, which was submitted to the country's parliament, includes 900 million euros worth of government support for Greeks in the form of family and housing benefits, tax cuts and reduced social charges.

The government had already said it would spare elderly Greeks further pensions cuts after receiving European Commission approval for the move.

The country predicts economic growth of 2.5% in 2019, better than the expected eurozone average

The London market has ended higher, bouncing back from bruising losses on Tuesday.

The FTSE 100 closed at 7,050.23 points, marking a gain of 1.5%.

Top of the board was Johnson Matthey, a leader in catalysts for car emission control devices, which climbed more than 13% after raising its outlook.

Other strong performers included NMC Health (up 7.9%), Melrose Industries (5.9% higher) and Smurfit Kappa (up 5.4%).

80-year-old Glamour magazine is going digital

In case you missed it, the 80-year-old magazine Glamour is set to go digital only next year after media giant Condé Nast said it will stop printing monthly editions of its well known publication.

Editor in chief Samantha Barry on Tuesday said the fashion and lifestyle magazine would target audiences "on the platforms they frequent most".

The magazine will print a "collectible, glossy" issue twice a year.

The move by Condé Nast comes as the print media industry globally faces dwindling advertising sales and tough competition from online publications.

Glamour magazine was first published in 1939. Its last hard copy edition will be the January 2019 publication, which goes on sale this month.