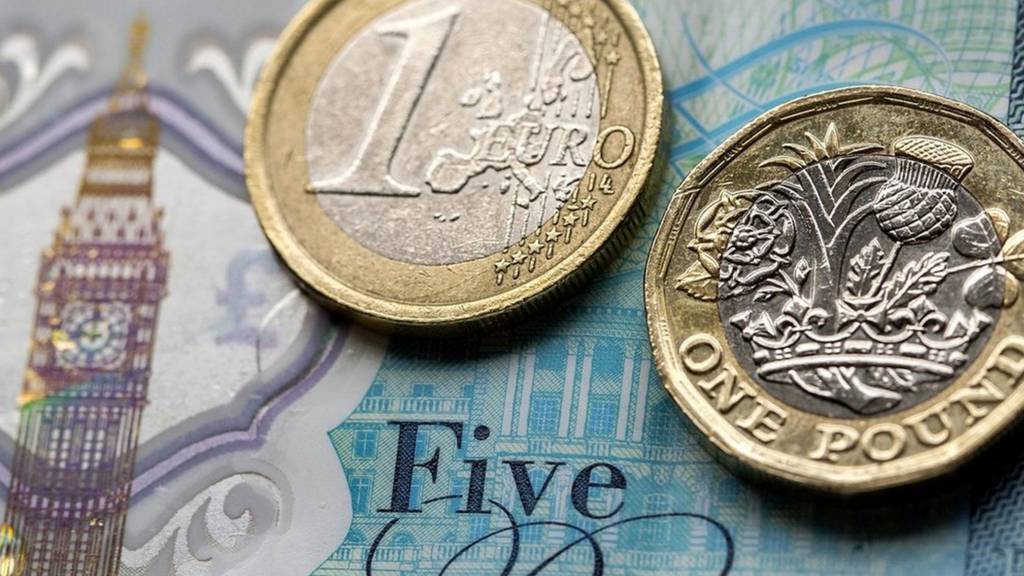 Thanks for tuning into Business Live. We'll be back at 06:00 tomorrow, hope to see you then.

It's been another bruising day on Wall Street, with all the main indexes ending lower.

The Dow Jones Industrial Average ended down 552.89 points or 2.21% at 24,464.55.

The Nasdaq closed down 1.7% at 6,908.82 and the S&P 500 dropped 1.8% to 2,641.26.

Breaking

Carlos Ghosn to remain as chief executive at Renault - report

French car maker Renault has announced that Carlos Ghosn will remain as its chief executive but says chief operating officer Thierry Bolloré will oversee the day to day running of the business, according to the AFP newswire.

Why Thorp plant at Sellafield is shutting

BBC business correspondent tweets...

Print edition of Glamour to close

The print edition of Glamour magazine is set to close amid a tough landscape for print media, the FT has reported.

Samantha Barry, who took over as editor of Glamour this year, told staff on Tuesday that the magazine is ending its monthly print edition but "doubling down on digital ", in an internal email viewed by the paper.

"[We're] expanding video and social storytelling, with new and ambitious series and projects," Ms Barry said. "As a result of this investment plan, we're going to move off a monthly print schedule."

The move comes after owner Condé Nast last year shut the regular print editions of Teen Vogue and Self magazines as print advertising sales continued to shrink.

The firm has has also put its Brides, W and Golf Digest titles up for sale.

The country where almost all adults own homes

Pound slips against dollar

After defying today's downward slide on markets, the pound is heading lower against the dollar.

It's down 0.5% at $1.2787 but up 0.3% against the euro at €1.1248.

Boeing 'sharing findings' from crash investigation

Boeing has insisted it will share any information to emerge from an investigation into the crash of one of its newest planes in Indonesia last month.

It comes amid reports a telephone conference with its customers had been cancelled on Tuesday. US media reported that the conference was meant to address questions surrounding control systems on the Lion Air 737-MAX.

"Boeing has been - and continues to - engage with our customers," a spokesman for the US aircraft manufacturer told AFP.

"We continue to schedule meetings to share information."

Lion Air flight JT 610 plunged into the Java Sea less than 20 minutes after leaving Jakarta airport on 29 October, killing all 189 people on board.

Shares in Campbell Soup heat up

Shares in embattled Campbell Soup have jumped 5.5% after the food company reported higher quarterly sales and a smaller-than-expected decline in earnings.

The US firm, which has struggled for years to attract young consumers to its soups and cookies, is in the midst of a dramatic cost-cutting drive.

Net sales jumped about 25% to $2.7bn, boosted by recent acquisitions, while profits fell from $275m to $194m largely because of higher commodities costs.

Campbell's stock has lost about a third over the past two years.

The rise and (almost fall) of Lastminute.com

BBC editorial director tweets...

TalkTalk chooses Salford for new HQ

Image caption: TalkTalk's Salford base

Broadband provider TalkTalk has confirmed it will make its Salford office its main headquarters.

It said several hundred roles would be relocated from London with further hiring in Salford to begin in 2019.

The Salford campus, opened in 2017, is currently home to the firm's technology and business teams.

Boss Tristia Harrison said: "We've always had a base in the north west, but we want to build on that heritage and create a world-class campus for the whole business."

Ghosn was 'planning Renault-Nissan merger'- report

Carlos Ghosn had been planning a merger between Renault and Nissan before his arrest in Tokyo this week, the FT has reported.

Quoting a source, the paper said several Nissan board members expected a bid to materialise in the coming months, while another expected a merger "within months".

The carmaker's board was looking for ways to block the deal, the paper said.

Renault and Nissan own shares in each other and are part of an alliance - led by Mr Ghosn - that also includes Mitsubishi.

Mr Ghosn had been planning the merger to render the partnership "irreversible", the FT reported.

On Monday, Nissan said it would fire Mr Ghosn after accusing him of misleading investors about his remuneration, using company assets for personal gain and falsification of financial statements.

Nissan said the move followed an internal investigation spurred by allegations from a whistleblower.

What's going on with oil?

As we have been reporting, the price of oil has slumped 5% today.

Ashley Kelty, oil and gas research analyst at Cantor Fitzgerald Europe, blames the wider selloff in equities which has exacerbated fears of weakening global demand and escalations in the US-China trade war.

"Rising US crude inventories are also weighing heavily on sentiment, with expectations of a further build (of over two million barrels) this week," he adds.

"While the news that Opec said it would cut 1.4 million barrels of oil per day from production, it's looking likely that the cuts will have to be deeper in order to stabilise the price. We would anticipate further weakness until the reaction from Opec and the G20 summit is clearer."

US stocks still under pressure

Wall Street is still down in the dumps as investors fret about slower global growth and the US-China trade war.

The Dow is down by 1.6% but the S&P 500 and Nasdaq have pared losses to trade about 1% lower.

Among the biggest fallers are retailers, with shares in Target and Kohl's both down by more than 8% after they posted weak results.

Apple is down 3%, extending a slide linked to reports of slowing demand for iPhones, while Microsoft has slipped 2.3%.

The perils of the sex toy business...

Deutsche linked to Danske money laundering case - report

Shares in Germany's biggest lender, Deutsche Bank, have tumbled over fears it may be tied to a money laundering scandal at Danske Bank.

Bloomberg News, citing sources, reported that Deutsche was the unnamed bank said to have handled almost $150bn of suspect transactions originating from the Danish lender's Estonian branch.

That sum, flagged up on Monday by whistleblower Howard Wilkinson, is the lion's share of about $200n that passed through Danske's Estonian branch between 2007 and 2015, according to an internal investigation.

Bloomberg reported German regulators were now investigating Danske's ties to Deutsche, but the German bank said it was not aware of any probe.

Its shares slipped 4.8% on the news.

The London market has closed lower amid concerns about slower global growth, Brexit and a continued tech sell off in the US.

The FTSE 100 ended 0.8% down at 6,947.92 points. The FTSE 250 fell by 0.9% to 18,366.36 points.

Could Nutella lose its crown?

Italian food brand Barilla, best known for its pasta, is preparing to take on Nutella with its own challenger chocolate spread, Reuters has reported.

Nutella has about 54% of the global market for chocolate spreads but faces virtually no major competition. Turkish product Cokokrem is the second most popular spread with a share of just 2%.

Barilla hopes to gain an edge on Nutella by making its product without palm oil - an ingredient blamed for health and environmental problems.

Its recipe contains sunflower oil, 10% less sugar, Italian-only hazelnuts and cocoa from sustainable farms, Reuters reported, citing sources.

Barilla apparently decided to challenge to Nutella after concerns that its owner, Ferrero, was encroaching on the Barilla biscuit business.