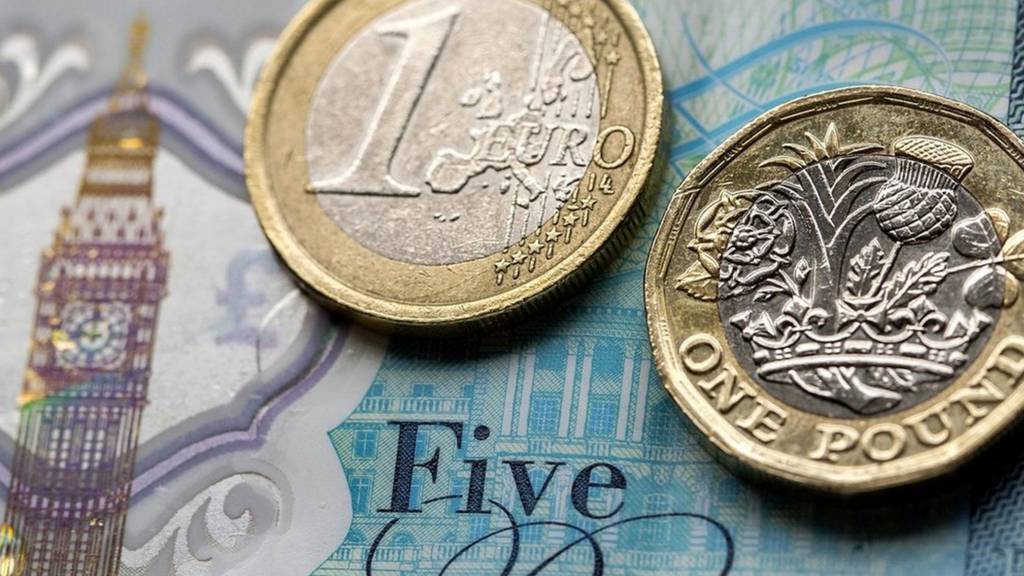 By John Campbell

BBC News NI Economics & Business Editor

Join us again tomorrow morning from 06:00 for what promises to be another very interesting news day.

New checks on goods under NI backstop

Goods coming into Northern Ireland would need to be checked to see if they meet EU rules.

Brexit deal bad for Scotland - Sturgeon

Scotland's first minister says the draft deal is the "worst of both worlds" as her party pledges to oppose the proposals.

Wall Street's major stock indexes slipped at the close

"A cocktail of uncertainty regarding global growth as well as trade-related issues has put market speculators on their heels," said Chad Morganlander, senior portfolio manager at Washington Crossing Advisors.

The Dow Jones Industrial Average fell 205 points to 25,081, the S&P 500 lost 14 points, falling to 2,708 and the Nasdaq Composite dropped 65 points to 7,136.

CBI: Agreement 'moves UK a step away from no-deal nightmare'

Carolyn Fairbairn, director-general of business body the CBI. has this to say about the draft Brexit agreement:

"After 20 months of debate, this agreement by Cabinet is progress. It moves the UK one step away from the nightmare precipice of no deal and the harm it would cause to communities across the country.

"Securing a transition period has long been firms' top priority and every day that passes without one means lost investment and jobs, hitting the most vulnerable hardest. Time is now up.

"This deal is a compromise, including for business, but it offers that essential transitional period as a step back from the cliff-edge.

"A long journey still lies ahead but now is the time for decisions. And the first decision is to avoid no deal."

Is the Irish border problem solvable?

Bloomberg Business senior editor tweets

Hammond 'thanks business figures'

FT chief political correspondent tweets...

Barnier welcomes draft Brexit agreement

Draft Brexit agreement 'provides welcome clarity' says City body

The municipal governing body for the City of London says the draft Brexit agreement "provides welcome clarity and offers a foundation for financial services."

"In particular, the commitment to close regulatory and supervisory cooperation is a positive move," says Catherine McGuinness, the body's policy chairman.

"A no-deal Brexit would be in nobody's interests. Politicians on both sides now need to see through an agreement that benefits both the UK and the EU.

"In the meantime, it is critical that EU regulators work urgently to address cliff-edge issues such as the operation of clearing houses that could disrupt cross-border financial services and threaten financial stability in the event of a no-deal Brexit."

Stairlift manufacturer 'not fans of Brexit'

The Business Live page got a call this afternoon from a staff member of lift firm Stannah, which is perhaps best known for its stairlifts.

The employee was very worried about Brexit, and about potential impacts on staffing levels should the government not manage to get a good deal.

So, we spoke to Stannah marketing manager Fiona Neil, who said the firm faced the same challenges as many UK businesses with regards Brexit, but that it would try to shield its employees from any adverse economic effects.

But "we just don't know how it would have an impact," she said.

"We're not fans of Brexit," Ms Neil added. More than 60% of Stannah's products are exported, with the largest proportion going to EU countries.

Any trade barriers would mean the firm would "struggle" to import components from Germany, and then could face "more red tape" in exporting to the EU, Ms Neil added.

So how's that trade war working out?

Businesses 'will look carefully at draft agreement'

Following the Cabinet backing the draft Brexit agreement, Adam Marshall, director general ofthe British Chambers of Commerce says:

"With people's livelihoods and the future prospects for many companies in the balance, this is not the time for snap judgements.

"Businesses will be looking carefully and deliberately at the real-world implications of this agreement over the coming days, and expect their elected representatives to do the same.

"Our firms need clarity and precision on the specific terms of trade they will face in future, many of which are still to be agreed."

Rees-Mogg 'cannot support agreement'

Brexit supporting MP writes...

EU and UK will seek to build "a single customs territory"

Sky News political editor tweets...

No-confidence vote or no?