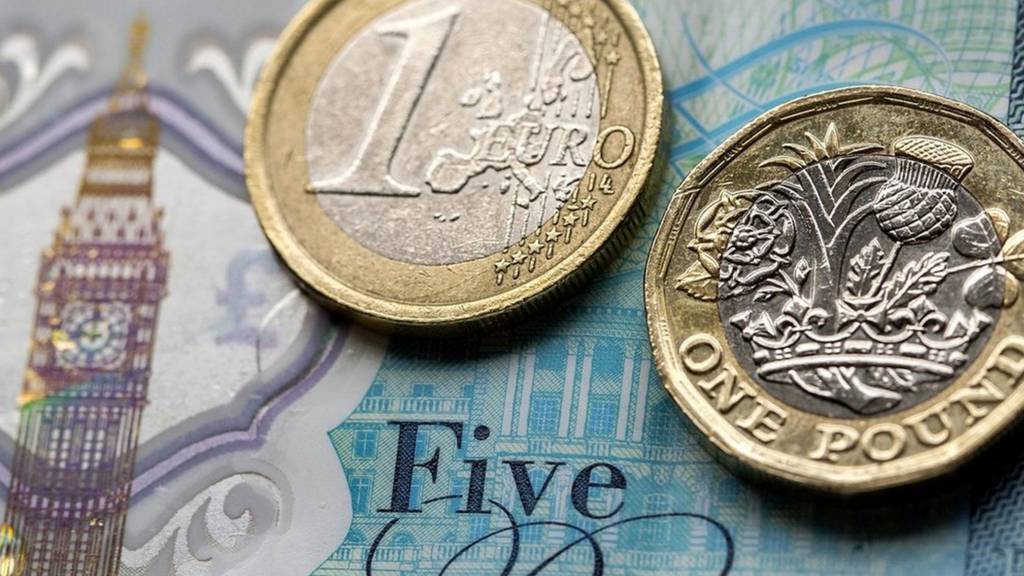 That's all from the Business Live page for tonight. Join us again tomorrow from 06:00.

'High Streets are the original social network'

A new plan has been launched by the Communities Secretary James Brokenshire which aims to turn our declining high streets into community hubs.

The "Open Doors" project wants to bring more independent retailing, housing and local services such as libraries, back into town centres.

Under austerity policies introduced by the Conservatives, funding for local libraries was slashed by millions of pounds, forcing hundreds of libraries to close.

Jake Berry is a minister for local growth and responsible for high streets.

He told Radio 4's World at One that although traditional stores like M&S "have their place as part of the changing high street" there needs to be more on offer to tempt people back into town centres.

JK Rowling sues former employee for £24,000

Harry Potter author JK Rowling has launched a £24,000 legal claim against a former employee for allegedly using her money to go on shopping sprees.

Ms Rowling, 53, claims Amanda Donaldson broke strict working rules by using her funds to buy cosmetics and gifts.

Ms Donaldson worked as a personal assistant for the writer between February 2014 and April 2017, before being sacked for gross misconduct.

The 35-year-old from Coatbridge, Lanarkshire, has denied the claims.

Wall Street surges after mid-terms

US stocks surged as investors piled into technology and healthcare sectors after mid-term elections led to a divided Congress and stoked bets that tighter regulations in these sectors would be harder to push through.

Democrats won control of the House of Representatives on Tuesday, while President Donald Trump's Republicans expanded their majority in the Senate as expected, pointing to a political gridlock in Washington.

The Dow Jones Industrial Average closed at 26,180.30, a rise of 545.29 points or 2.13%.

The S&P 500 was up 53.82 points or 1.95% at 2,809.27.

And the Nasdaq Composite finished at 7,570.75, 194.79 points or 2.64% higher.

Katie Price clothing brand set to close with £13 in the bank

Katie Price's clothing brand could shut down two years after it launched.

The 40-year-old former glamour model and reality TV star opened KP Boutique in 2016 but resigned as a company director in June.

Accounts held by Companies House published in March showed the business, formerly known as KP Loungewear, had just £13 in the bank.

According to Companies House records, a notice has been issued this week which said: "This company has applied to be struck off and dissolved.

"The registrar will proceed unless there is reasonable cause not to, and on dissolution any assets remaining in the company will be passed to the Crown."

The mother-of-five, who lives in Sussex, was once estimated to be worth around £40m and recently announced her television show Katie Price: My Crazy Life is returning to screens.

A judge has granted her time to negotiate a deal with HMRC over her finances after a High Court hearing.

5G will let users ditch fixed-line home broadband, says Three

The mid-terms seen from abroad

Copyright: BBC Monitoring

The US mid-term elections have left Congress divided - here is how the world's media saw it.

Samsung shows off folding smartphone

Samsung has unveiled a folding handset at an event in San Francisco.

It described its Infinity Flex Display as "the foundation of the smartphone of tomorrow" and said it intended to start production within months.

When unfolded the device resembles a 7.3in (18.5cm) tablet. When closed a separate display on the reverse of the handset comes into use.

Samsung has teased the concept for more than five years and had been vying with Huawei to show off a device first.

Would you support a 'meat tax'?

China's housing market is cooling, reports show

China's housing market is cooling - that's according to numbers by Bloomberg and China Real Estate Information Corp.

Less land is being purchased by developers, sales of existing homes in several major cities are falling, and growth in the price of new homes has slowed.

China's overheated property prices, from big cities to smaller centres, have been a source of concern for Beijing since late 2015.

Despite the most recent data however efforts by authorities to reign in the market are likely to extend into 2019, analysts have said.

Michael Kors shares slide 16% as European stores struggle

Shares in US fashion firm Michael Kors slumped 16% before recovering slightly after the firm missed Wall Street estimates for quarterly revenue.

Its revenue was down after lower sales at in its European shops.

The company has been stocking fewer of its handbags in Europe, a move it says is aimed at creating scarcity and driving more full-price sales.

But revenue from Kors' stores in France, Germany and other parts of Europe fell nearly 10% during the quarter ended September, causing overall retail revenue of $643.9m to fall short of analysts' estimates by roughly $17m.

Kors cut overall inventories by 11%, which chief executive John Idol said was "a little aggressive" given stronger than anticipated demand for its new line of handbags.

Citibank settles for more than $38m over securities 'mishandling'

Citibank will pay more than $38m to the US Securities and Exchange Commission (SEC) for abuse in handling American Depositary Receipts (ADRS), the regulator has said.

The SEC found that Citibank falsely provided US securities that represent foreign shares, or ADRs, to brokers in thousands of premature transactions.

Those brokers and customers did not have the actual number of foreign shares to support those ADRs, the SEC said.

The bank did not admit or deny the SEC's findings on its practices, but agreed to settle.

US stocks climb but dollar takes a hit

Stock markets have climbed after the US midterm election divided control of Congress, but the vote's outcome, which cast doubt on further US tax cuts, hit the dollar and sent Treasury yields lower.

While gridlock in Washington could hamper President Donald Trump's political and economic agenda, few expect a reversal of tax cuts and financial deregulation measures that have already been enacted.

That view pushed all three Wall Street indexes higher, and investors piled into growth sectors such as technology and healthcare.

The Dow Jones Industrial Average rose 262.58 points to 25,897.59, the S&P 500 rose 33.77 points to 2,789.22 and the Nasdaq Composite added 124.50 points, rising to 7,500.46.

'Brexit or no Brexit, I'll hire people'

Matthew Wall

Technology of Business editor

The chief executive of Dassault Systemes, the French €28bn 3D simulation software company, has said Brexit will probably not be an issue for his firm - but it could be for its clients.

Bernard Charles, told the BBC: "I don't think for us as a business it will change much. We are still going to be there – we have labs in Cambridge and employ a lot of people. Are we going to change that? No.

"I think I'm much more concerned for our clients."

He expressed concerns about his clients, which include British Aerospace and Jaguar Land Rover, and the possible effect of Brexit on cross-border trade for them.

"It's not good news from my standpoint, but for our policy and strategy related to the UK, we are going to continue to do our business in the UK in the best possible way, for the clients for the partners and for the people who are here.

"I've told them already: Brexit or no Brexit, I'm not going to close the labs, I'm going to continue to hire people."

United Ireland 'would avoid negative Brexit'

Image caption: The report suggests that unification would mean that by 2025 Northern Ireland's economic output would be almost £16bn higher than it otherwise would have been

Kurt Hubner's conclusion is in a report examining the impact of different Brexit scenarios on Ireland.

Draft Brexit withdrawal agreement 'doesn't include Irish backstop'

Politics Home editor tweets...

Lightsource BP signs two US deals

UK solar energy firm Lightsource BP, which is 43% owned by oil company BP, has signed deals for two US projects, one in California, and the other in New Mexico.

"The US is a hugely important market for BP and it is hugely important for Lightsource BP," the solar firm's chief executive Nick Boyle said.

"We are working on a very significant pipeline in the US and this announcement is one of many that will flow though," he said.

Do you own a plug-in hybrid?

Do you own a plug-in hybrid (PHEV) car? Did you buy it because of the government grant?

As of tomorrow, that incentive is being cut. The Department for Transport says prices for PHEVs have come down drastically, and drivers don't need any further help.

Do you agree?

Our business correspondent Joe Miller would like to hear from you.

Email bizlivepage@bbc.co.uk, or tweet him @JoeMillerJr.

Tech stocks are taking the Nasdaq higher after the US midterm election results.

Mark Esposito, chief executive of Esposito Securities, says:

"People are seeing the election outcome as a win by the Republicans so now the stock markets can do well.

"We still like the Nasdaq. I think that's where the growth of the US economy will be," he says.

On tech stocks, he says: "We are still projecting great earnings growth for the four quarter at 15% and for 2019, close to 10% growth. Those are great numbers so that's the catalyst for the advances."

Shares in Amazon are up 3.7%, Alphabet shares are up 2.4%, shares in Netflix are up 2.3%, Facebook shares are up 1.5%, an Apple shares are up 0.8%.