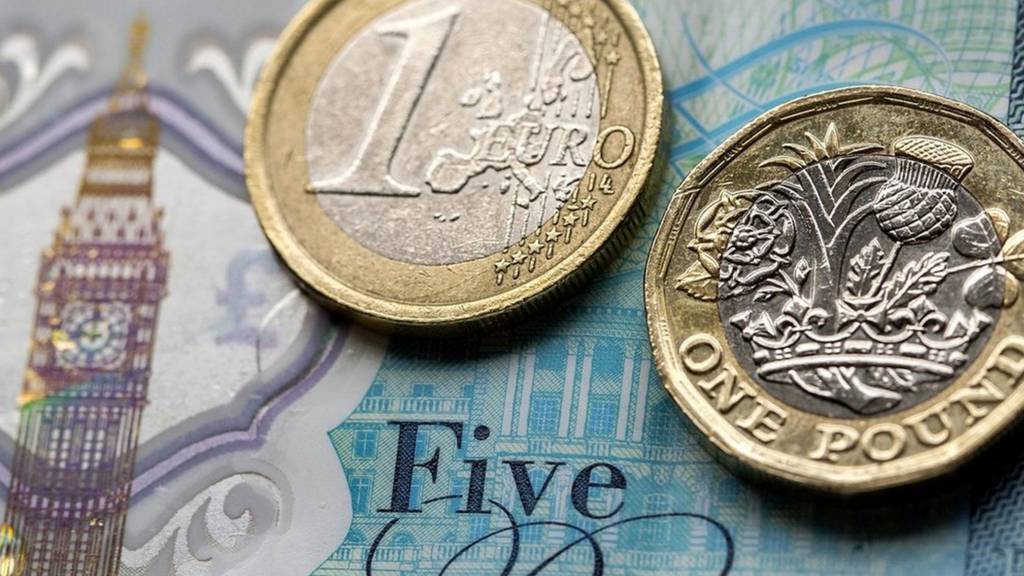 Summary
US markets slide
Sterling slips
UK retail sales disappoint
Cypriot airline Cobalt goes bust
John Lewis makes £10,000 personal shopping bet
That's it for Thursday's Business Live page, thank you for being with us.

Do join us again on Friday morning from 06:00 for all the latest news and analysis from the world of economics, business and personal finance.

France mulls city congestion charge

France could be introducing congestion charges for vehicles in cities for the first time.

Car drivers would have to pay a €2.50 (£2.20) toll in cities with more than 100,000 people, and €5 in bigger cities like Marseille, Nice and Lyon.

The proposed measure, outlined in a draft bill to "limit car traffic and fight against pollution", has faced opposition from some local authorities.

The government-backed law is to be voted on by the end of the year.

The "urban toll", which could charge larger vehicles like trucks as much as €20, would allow local authorities to decide on when and where the charge would apply.

Wall Street closes more than 1% lower

In New York the markets failed to shake off worries about a trade war between the US and China, combined with the likelihood of further interest rate rises and Treasury secretary Steve Mnuchin's decision not to attend the investment summit in Saudi Arabia.

The Dow Jones Industrial Average fell 327.23 points, or 1.27% to 25,379.45.

The S&P 500 lost 38.32 points, or 1.36%, to 2,770.89

And the Nasdaq Composite dropped 154.18 points, or 2.02%, to 7,488.52.

Who is entitled to backdated benefits?

Questions have been raised from benefits claimants after the government revealed that 180,000 people are entitled to back-payments following years of errors.

Calculation mistakes were made during the process of moving people from incapacity benefit and severe disability allowance on to employment and support allowance (ESA).

The average rebate is about £5,000.

But some claimants are unsure if they are due a payout.

Read the full story here to find out who is entitled to backdated benefits.

Top Goldman executive pulls out of Saudi summit

CNBC tweets

Starbucks shakes up its European business

Starbucks is to close its Amsterdam office and consolidate its European HQ in London as part of a shake up of its European business.

The coffee chain will also sell 83 of its company-owned stores in France, the Netherlands, Belgium and Luxembourg to its partner, Alsea, the biggest independent chain restaurant operator in Latin America. .

Alsea will also take over operations at 177 other Starbucks locations in those countries which are owned by franchisees.

Alsea already runs more than 900 Starbucks stores in Mexico and South America.

Starbucks will retain a roasting plant in the Netherlands which employs 80 people

Let's check in on how the US markets are doing now - and they're still trading lower.

The declines are seemingly a combination of fears about a trade war between the US and China, the prospect of higher interest rates, and Treasury secretary Steven Mnuchin's withdrawal from the Future Investment Initiative summit in Saudi Arabia.

A short while ago the Dow Jones was at 25,405.00, a fall of 301.68 points or 1.17%.

The S&P 500 was at 2,773.68, down 36 points or 1.26% and the Nasdaq was at 7,498.18, a decline of 145 points or 1.89%.

Factoid of the day?

BBC head of current affairs tweets

The march of digital personal assistants including Amazon's Alexa, Apple's Siri or the Google Assistant seems unstoppable ...

Five things ants can teach us about management

Are women less corrupt than men?

Ethiopia's prime minister this week appointed women to half of the country's cabinet, saying the decision was because females are "less corrupt" than men.

BBC World Service presenter Anu Anand asks how much gender really has to do with corruption.

Fascinating story from FT reporters Shannon Bond and Tim Bradshaw:

Shell boss: Let's hope nothing happens to energy supply

The boss of Royal Dutch Shell has told Sky News that the the disappearance of Saudi journalist Jamal Khashoggi should not be allowed to affect energy supply security.

"Developments like this are developments that keep everybody glued to their phones," Ben van Beurden told the broadcaster.

"Let's hope that these things will clear themselves up, we understand what really happened there, and that indeed nothing happens to the security of supply in the energy system.

"That would be a very unhelpful outcome for everybody concerned," he added.

US shares have been taking a beating on Thursday.

The Dow Jones is at 25,394.94, a fall of 312 points or 1.21%.

The S&P 500 is at 2,780.10, that's down 29 points or 1.04%.

And the tech-heavy Nasdaq is at 7,498.72, down 143.98 or 1.88%.

The declines follow the news that US Treasury secretary Steven Mnuchin will not attend the Saudi Future Investment Initiative summit, added to fears about the effect of tariffs on companies and rising interest rates.

On the currency markets the pound is down 0.56% at $1.304, while against the euro it's at €1.1379, a fall of 0.22%.

So what's going on?

Quote Message: The pound briefly hit a one week low against the US dollar despite reports that the UK government was open to extending the Brexit transition period beyond 2020. While some of the losses have been on the back of a stronger US dollar, a weaker than expected September retail sales number also weighed a little. The pound also came under pressure on reports that the UK government were concerned that EU leaders were close to pulling the plug on Brexit talks. from Michael Hewson, Chief market analyst, CMC Markets

BBC Monitoring

The world through its media

Washington Post reporter David Fahrenthold tweets:

EU ready to extend transition periord

Let's get an update on what's been happening in the Brexit negotiations in Brussels, and the EU has said it is ready to extend the proposed length of the post-Brexit transition period if the UK wants.

The current plan is for a transition period of 21 months to smooth the path from Brexit to the UK and EU's future permanent relationship.

But with the two sides failing to reach a deal yet, UK Prime Minister Theresa May has suggested extending this arrangement "for a few months".

Some Brexit campaigners have reacted angrily to the suggestion.

And an EU source told the BBC there would have to be "financial implications" if the UK did extend the transition period.

EU Council president Donald Tusk spoke to journalists at the end of a Brussels summit where there was no major breakthrough on the key issue of how to avoid new visible border checks between Northern Ireland and the Republic of Ireland after Brexit.

Will arm boss travel to Saudi?

BBC technology correspondent tweets

Credit-card-sized phone released in Japan

A 5.3mm (0.2in) thick 4G phone has been announced by Japan's biggest telecoms firm NTT Docomo.

The compact device, which will be released in Japan next month, is designed to fit inside a card holder.

It is part of a trend to offer so-called companion mobile devices to those who already own larger smartphones.

The phone weighs 47g (1.6oz) and features an electronic-paper touchscreen, similar to e-books.