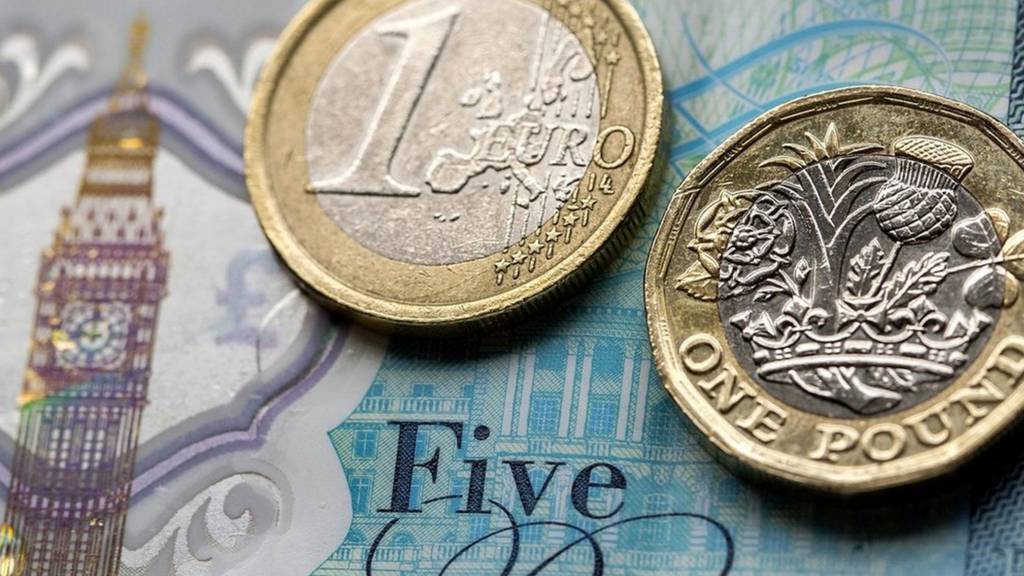 Summary
Get in touch: bizlivepage@bbc.co.uk
FTSE 100 and European markets fall again
Patisserie Valerie warns of potential fraud
UK GDP rises 0.7% in the three months to August
Oil prices drop but storm may hit supply
That's all from the Live page for tonight. Join us again tomorrow from 06:00.

Wall Street sinks after investors sell-off tech stocks

Wall Street was hammered as investors dumped high-growth names such as technology stocks, with rising Treasury yields and trade-related worries sapping their risk appetite.

At the closing bell the Dow was down 832 points, or 3.1%, at 25,598.7, the S&P lost 94.66 points, or 3.29%, to 2,785.6, and the Nasdaq dropped 315.97 points, or 4.08%, to 7,422.05.

Cannabis firm disclosures 'insufficient' says Canada regulator

Canadian regulators have said they had found that the level and quality of disclosure by cannabis companies was insufficient for investors.

"Licensed cannabis producers often did not provide sufficient information in their financial statements and management's discussion and analysis for an investor to understand their financial performance," the Canadian Securities Administrators said.

The move comes ahead of next week's expected legalisation of recreational cannabis in Canada.

Cannabis stocks have been on the up over the past year in anticipation of strong demand following legalisation.

US Gulf of Mexico oil output cut by 42% due to Hurricane Michael

US Gulf of Mexico producers have cut oil output by roughly 42% and natural gas output by nearly 32% due to Hurricane Michael, the Bureau of Safety and Environmental Enforcement has said, citing reports from 30 companies.

The cuts represent 718,877 barrels per day of oil production and 812 million cubic feet per day of natural gas output, BSEE said.

US arrests alleged Chinese spy

More on the arrest of an alleged Chinese spy, Yanjun Xu, in the US over claims he targetted aerospace companies.

The US Department of Justice says Xu is a deputy division director for the Jiangsu State Security Department.

GE Aviation, one of the companies the DoJ says he targetted, is a top manufacturer of jet engines and components for commercial, military, business and general aviation aircraft.

It has supplied engines for Boeing and Airbus, and is working on a new generation of engines for commercial planes and military helicopters.

Brexit negotiators working 'day and night'

The EU's Michel Barnier sets out his plan for the Irish border and his objections to the UK's approach.

'Spy targetted aerospace companies'

A spy for the Chinese Ministry of State Security was arrested and charged with attempting to steal trade secrets from several US aviation and aerospace companies, the US Justice Department has announced this evening.

Yanjun Xu was extradited to the US on Tuesday after being detained in Belgium in April on a federal complaint.

Xu is accused of targeting several aerospace companies, including GE Aviation, the Justice Department said.

John Campbell

BBC News NI Economics & Business Editor

Tech stocks lead Wall Street slump as investors shun risk

US stock indexes are falling as investors dump tech stocks and trade worries sap appetite.

The Dow is down alomst 500 points at 25,935, the S&P is down 48 points at 2,832 and the Nasdaq is down 182 points at 7,555.

Amazon deal delivers for Monoprix

Casino's upmarket Monoprix supermarket chain said its partnership with Amazon Prime's delivery service for Paris had performed better than expected - an alliance that could prove crucial for debt-ridden Casino's fortunes.

Monoprix chief executive Regis Schultz said orders had been exceeding expectations, and he hoped the delivery service could be extended elsewhere in France - although that decision would be up to Amazon.

Nearly a month after the launch, the number of orders was two to three times higher than initial expectations, he added.

James Murdoch 'in line to replace Musk as Tesla chair'

James Murdoch has become the favourite to replace Elon Musk as chairman of Tesla, the Financial Times reports.

Mr Musk had to agree to leave the post after allegedly breaking securities laws in August by tweeting about taking Tesla private.

Tesco chief Dave Lewis tells court of profits 'shock'

$69bn US merger gets the nod

US pharmacy chain CVS Health has won regulatory approval for its $69bn acquisition of health insurer Aetna, the Justice Department said, paving the way for a combination the companies say can help cut soaring healthcare costs.

It is the second large healthcare deal to be approved by the US Department of Justice in recent months after health insurer Cigna's $52bn acquisition of the largest pharmacy benefit manager, Express Scripts, got the nod last month.

The deal was approved on condition that the company's sell Aetna's Medicare Part D prescription drug business, the Justice department said.

Aetna said last month it would sell all of its standalone prescription drug plans for the government Medicare program for Americans aged 65 and older and the disabled to WellCare Health Plans, paving the way for the deal's approval.

The news never stops, until it does...

BBC News has been having a few technical issues today, courtesy of software made by German firm Annova, which calls itself "the provider of the market-leading newsroom computer solution OpenMedia".

'Not economically feasible'

More on those potential job losses at the Wiltshire tyre plant.

Jaap van Wessum, general manager of Cooper Tire Europe, says the factory may be too old to modernise for future production plans.

"Unfortunately, the Melksham site is an older, smaller facility that does not offer economies of scale and it is the highest cost facility in the global Cooper network. Due to facility age and location in the centre of town, it is our current view, subject to consultation, that it is not economically feasible to modernise or expand there for light vehicle tyre production."

However, Mr van Wessum said Melksham would continue to be the home of Cooper Tire Europe's headquarters, sales and marketing offices, its technical centre, and materials business. "If redundancies occur, Cooper Tire Europe will still employ hundreds locally and continue to honour its existing obligations."

Tesco boss: 'genuine shock'

Tesco chief executive Dave Lewis has told a court of his "genuine shock" on learning of the huge overstatement of the company's profits. The firm's shares plummeted by nearly 12% when Tesco announced in September 2014 that the previous month it had overstated profits by about £250m.

Mr Lewis told a jury at Southwark Crown Court that before seeing an internal report about the matter he had "no indication at all" that profits had been overestimated.

He said his initial reaction was "one of genuine shock, the level of what was implied in the paper was a way of operating I had not ever seen before".

He added that the report indicated Tesco had given "an inaccurate reading to the market", and that his obligation was "to verify if it is true and update the market". He added: "It took certainly two readings - I understood some of the terminology, but the point that was most striking was that in the first half of 2014 there had been potentially a misstatement in the results communicated to the market."

Mr Lewis said former Tesco chairman Sir Richard Broadbent cut a holiday in Italy short when he was told what had happened. Two days later, a team of auditors had verified that the report was accurate and the market was informed the following morning, he added. There was "an awful lot of financial pressure" on Tesco at the time, he told the jury.

Two former directors at the supermarket chain are standing on trial accused of fraud. Chris Bush, former UK managing director, and John Scouler, the then UK food commercial director, were allegedly aware that income was being wrongly included in the company's financial records to meet targets and make Tesco look financially healthier than it was.

A third man, former UK finance director Carl Rogberg, is charged with the same offences but is not currently well enough to stand trial. Mr Scouler and Mr Bush each deny one count of fraud and another of false accounting and are on bail.

The trial is expected to last three months.

Cooper Tires has told workers in Wiltshire of plans to cut up to 300 jobs, Unite said.

The union said workers at the Melksham tyre maker in Wiltshire were informed of the plans during a mass meeting on Wednesday afternoon.

Cooper Tires is one of Melksham's biggest employers, with about 700 workers producing tyres for cars, motorbikes and racing cars.

The near-300 job cuts are expected to affect car tyre production, which the union said has been hit by the dumping of cheap tyres from countries such as China.

Barnier warns on trade controls

Speaking of the B-word, Europe's chief negotiator Michel Barnier says the UK will have to accept limited new administrative controls on trade with Northern Ireland in any negotiated Brexit deal.

Theresa May has insisted she will not agree to any Brexit that would encroach on British sovereignty, and the DUP allies in parliament have rejected such procedures.

"Both the EU and the UK exclude having a physical border on the island of Ireland, therefore what will arrive into Northern Ireland will also be arriving in our single market," Mr Barnier said.

The London market has just finished trading for the day - and things got considerably worse after lunch.

The blue-chip index shed 1.1% to about 7,156 points - although the slide was not as bad as the near 2% declines in both Frankfurt and Paris.

Burberry was the biggest faller, down 9%, following a gloomy Morgan Stanley note about its sales prospects in China.