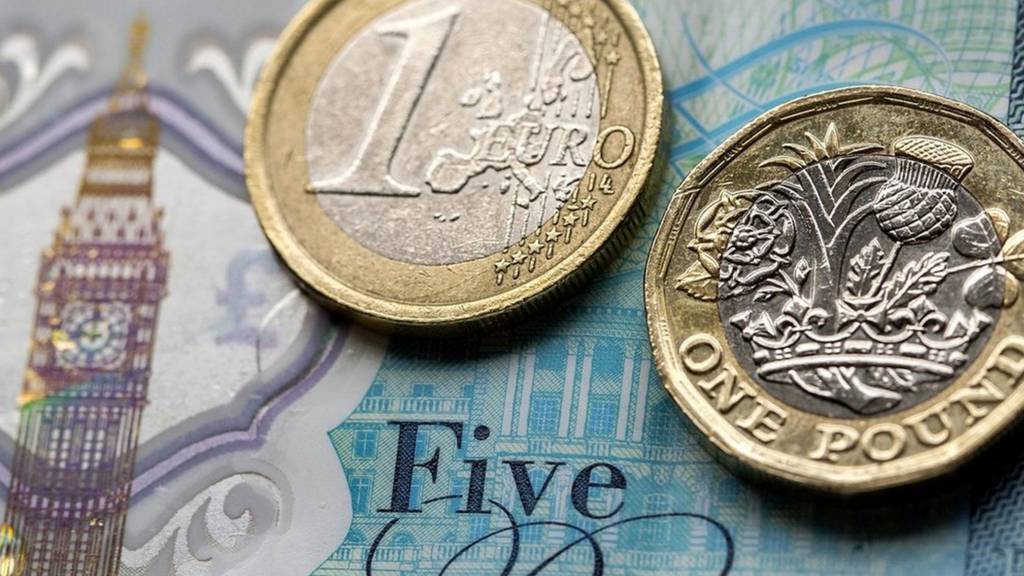 Summary
Get in touch: bizlivepage@bbc.co.uk
IMF sounds 'no deal' Brexit warning
Unilever investor opposes Dutch relocation
Boohoo shops at Primark for new boss
Salesforce founder buys Time magazine
Goodnight, that's it from us for today. But don't worry we'll be back at 6am tomorrow morning so please do join us then.

Thanks for reading.

How defamation works in the US

Following the news that a British cave diver is suing tech billionaire Elon Musk for defamation after his repeated claims the diver is a child abuser, BBC legal correspondent Clive coleman explains how defamation works in the US:

The first amendment of the United States Constitution which protects free speech makes defamation a challenging legal action to bring.

A plaintiff (the person bringing the case) has to prove the statement made about them is false and that it has caused them material harm.

However, the toughest hurdle is that if the person bringing the case is regarded as a public figure - and 'public figure' is given a pretty wide interpretation - it has to be proved that the defendant acted maliciously.

In other words that the person making the statement knew it to be false and went on to make it.

Another way of putting it would be that it must be proved that the defendant knowingly lied with the intention of harming the plaintiff.

Wall Street's losses deepened after President Trump's indication that an announcement on new tariffs on China was imminent.

The Dow Jones Industrial Average has ended 0.4% lower at 26,062.05. The broad-based S&P 500 fell 0.6% to 2,888.81, while the tech-rich Nasdaq Composite Index slid 1.4% to 7,895.79..

President Trump earlier promised "some very positive news" and said that "it will be a lot of money coming into the coffers."

Economic adviser Larry Kudlow earlier said that reports indicating Mr Trump would unveil 10% duties on $200bn in imports as soon as Monday were "more or less correct."

Santander in talks to buy Peel Hunt - report

Sky News is reporting that Spanish bank Santander is in talks to buy Peel Hunt, the City stockbroker.

It quotes sources saying that the talks are 'preliminary' and may not lead to a deal.

'Common sense has prevailed'

Kweku Adoboli campaigner and friend Nick Hopewell-Smith says "common sense" has prevailed.

"Kweku Adoboli may have been born elsewhere, but he is more British, with more loyalty to Britain than many people with a passport - even though that loyalty has been severely tested by the Home Office and its hostile environment," he added.

Adoboli left Ghana at the age of four and has lived in the UK since he was 12.

The Nasdaq is now down 1.1% at 7,922.07 following reports Donald Trump will make an announcement about China trade after the closing bell.

He is expected to announce tariffs on an additional $200bn of Chinese goods.

The Dow Jones Industrial Average is now down 0.25% at 26,090.33.

The S&P 500 is off 0.36% at 2,894.41.

Breaking

Trump set to make China trade statement after close

Bloomberg is reporting that US President Donald Trump is expected to make an announcement about China trade after the stock market closes.

Ex-UBS trader granted temporary reprieve

Kweku Adoboli, a former trader at Swiss bank UBS has been temporarily saved from deportation to Ghana.

Mr Adoboli, 38, was jailed for seven years in 2012 for two counts of fraud which resulted in £1.4bn in losses.

His lawyers have been told they have won a temporary stay on his deportation amid fears that his removal was hours away.

Mr Adoboli had expected to be put on a charter flight late on Tuesday, his lawyer said.

Watch: Robots take fashion world by storm

A catwalk show at London Fashion Week has divided opinions about the future of fashion.

Dow Jones and S&P 500 dip

Away from the Nasdaq, other US indexes are also trading lower.

The Dow Jones Industrial Average is down 0.13%, or 33.46 points, at 26,121.21.

The S&P 500 has fallen 0.33% to 2,895.25.

Some stock market traders are becoming increasingly nervous about US President Donald Trump's stance on international trade.

David Lafferty, chief market strategist at Natixis, tells Reuters: "Four months ago our view was that it was a lot of bluster and he was using it as a bargaining position.

"Every day that goes by, and as more and more reports come out of the White House, it's becoming more obvious that he fundamentally isn't a believer in free trade."

Mr Lafferty adds: "He may legitimately believe that globalization has hurt the American economy."

Netflix is the FAANGs' biggest faller

The Nasdaq is down 0.94% lower at 7,935.15.

Of the FAANGs, Netflix is the biggest faller down 2.56%, followed by Amazon off 2.1%.

Apple's shares are 1.9% lower but reports are emerging that its watches will be spared from the latest round of US tariffs on $200bn worth of Chinese goods.

Facebook is off 0.75% and shares in Google's parent company Alphabet dipped 0.55%.

Diver will file separate claim against Musk in UK - report

More details are emerging about Vernon Unsworth's lawsuit against Elon Musk for defamation.

Buzzfeed News reports that Mr Unsworth is seeking compensation in excess of $75,000 and the suit sets out details of the Thai cave rescue from the British diver's point of view.

The defamation suit has been filed in California and seeks recovery for "worldwide damage he has suffered to his reputation".

But it also states that a separate suit will be filed in the High Court in London, seeking compensation for reputational damage in England and Wales.

British diver sues Elon Musk for defamation - report

Image caption: Vernon Unsworth (L) and Elon Musk (R)

Reuters is reporting that Vernon Unsworth, the British diver who helped rescue 12 Thai teenagers from a flooded cave, has filed a lawsuit against Elon Musk for defamation.

Mr Musk has made a number of claims about Mr Unsworth which the Brit has denied.

Mr Unsworth had criticised Mr Musk's offer of a mini submarine to help retrieve the trapped schoolboys, which he branded as "just a PR stunt [that] had absolutely no chance of working".

That prompted Mr Musk to make a series of unsubstantiated allegations about Mr Unsworth.

US 'ready to negotiate with China'

More from Larry Kudlow.

He says: "We are ready to negotiate and talk with China any time that they are ready for serious and substantive negotiations towards free trade to reduce tariffs and non-tariff barriers, to open markets, to allow the most competitive economy in the world, ours, to export more and more goods and services to China."

Larry Kudlow, who is one of US President Donald Trump's top economic advisers, also said on Monday that reports that the White House will this week announce tariffs starting at 10% on about $200bn in Chinese goods are "probably basically correct".

Speaking at the Economic Club of New York, Mr Kudlow said the public should not fault Mr Trump for pressing China to open up its economy.

"The person who is trying to fix the system is not the problem. He's the solution," Mr Kudlow said.

He added that the White House is ready for "serious" negotiations at any time.

"President Trump is not going away on this issue. He will be strong and determined and trade reform is necessary."

Image caption: Shamone: Jack Ma busts a move as Michael Jackson

Last week, Elon Musk's company SpaceX said that it had signed up its first private passenger to fly around the moon on its Big Falcon Rocket.

On Monday, we will learn who that person is.

So far, a few names have been suggested, including:

- Sir Richard Branson, though he has his own space venture Virgin Galactic

- Jack Ma, the co-founder of Alibaba and a Michael Jackson fan - so he'll have no trouble with a moonwalk

- And Lance Bass, formerly a member of boyband NSYNC who also happens to undergone cosmonaut training and has, according to his Wikipedia page, been certified by both NASA and the Russian Space Programme.

As soon as Business Live learns the name, so will you.

Breaking

Trump has 'not been satisfied' with China trade talks

Larry Kudlow, director of the US National Economic Council, says that US President Donald Trump has "not been satisfied" with China trade talks.

He made the comments after reports emerged that President Trump may move ahead with tariffs on an additional $200bn of Chinese goods imported in the US.

Robots 'to create 133m new jobs by 2022'

Millions of jobs are likely to be displaced by automation but we have less to fear from robots than some might think, a report from the World Economic Forum has suggested.

The Swiss think tank predictsthat robots will displace 75 million jobs globally by 2022 but create 133 million new ones - a "net positive".

It said advances in computing would free up workers for new tasks.

But others have warned there is no guarantee lost jobs will be replaced.