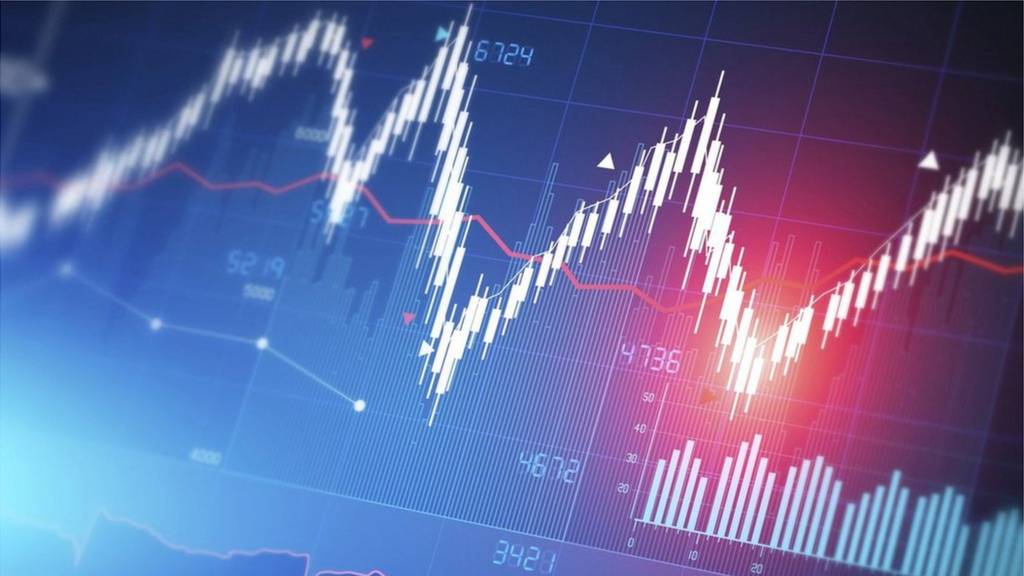 Summary
Get in touch: bizlivepage@bbc.co.uk
Takeda raises Shire offer to £47 a share
Wells Fargo fined $1bn
Sterling slips against dollar
Trump takes aim at Opec
Barclays boss Jes Staley faces fine
That's it from us, have a great weekend. We'll be back at 6am on Monday.

Wall Street indexes closed out the week with a trifecta of declines.

The Dow Jones Industrial Average fell 202.09 points, or 0.82%, to 24,462.80.

The S&P 500 dipped 22.98 points, or 0.85%, to 2,670.15 while the Nasdaq Composite fell 91.93 points, or 1.27%, to 7,146.13 points.

Springsteen lyrics could fetch up to $300,000

Bruce Springsteen's early, handwritten manuscript to Born to Run, the rock star's 1975 hit, is expected to fetch between $200,000 and $300,000 when it goes up for auction in June, Sotheby's has said.

The working draft, a single page of ruled paper pulled from a spiral notebook, is written entirely in Springsteen's hand, the auction house said.

Most of the lyrics did not make it into the final version of the famous song, a rock anthem in which the singer asks his lover to break free with him from a small US town.

The manuscript does contain a near match to the completed chorus, however.

Born to Run was the first track on side two of the album Born to Run, Mr Springsteen's breakout LP which sold more than six million copies in the US.

Wenger's financial record

BBC business presenter tweets...

Value my skills, not my looks

The price of Brent Crude oil has picked up again after an attack on Opec by Donald Trump sent it lower.

The president's tweet that Opec was keeping prices artificially high, and that their actions "will not be accepted", sent Brent down 0.32% to $73.33 dollars a barrel.

But now its up 0.3% on the day at just under $74.

Commenting on Mr Trump's comments, Jasper Lawler of London Capital Group said: "It won't have escaped Trump's attention that rising gasoline prices can quickly eclipse any financial benefits to rust belt America from his tax cuts.

"The question is whether Trump has more than bluster on Twitter to impact the oil price."

Should Trump criticise OPEC when US oil firms gain from rising prices?

Donald Trump says OPEC is artificially boosting prices, but says nothing about US output.

Britain's first transgender headteacher

Transgender teacher Claire Birkenshaw recounts her first day working as Miss, not Sir, at a boys' secondary school in Hull, northern England.

City is not decamping to the EU

Government comments on Nissan job cuts

The government has responded to reports Nissan will cut hundreds of jobs at its Sunderland factory after a fall in diesel car sales.

A business department spokesperson said: "Nissan has been clear that these short-term operational changes are the result of anticipated lower volumes of production ahead of the launch of new products at its Sunderland plant. The company's workforce are being consulted on these changes."

They said the UK automotive industry continued to a "great success story", flagging Nissan's decision to build its new Nissan Qashqai and X-Trail models at Sunderland.

And it said it was working with industry "to ensure that the UK is at the forefront of new automotive technologies and remains the destination of choice for future investment".

Wall Street markets slide

US markets have fallen further as shares in technology and energy companies weigh on the major indexes.

The Dow Jones is down 0.9% at 24,436.39, the S&P 500 has lost 0.8% to 2,670.52, and the Nasdaq is 1.2% lower at 7,148.00.

Energy firms took a hit from lower oil prices after President Donald Trump accused Opec nations of artificially supporting prices.

Apple led tech stocks lower after Morgan Stanley forecast weak demand for its latest iPhones, following similar warnings from others on Thursday. Apple shares are 3.7% this afternoon in New York.

Arsene Wenger to leave Arsenal: How will Frenchman be remembered?

Phil McNulty

BBC Sport chief football writer

The Arsene Wenger era - a story that started at Ewood Park against Blackburn Rovers on 12 October 1996 - is finally over after his decision to step down as Arsenal manager.

Wenger's name is synonymous with Arsenal after winning three Premier Leagues, a record seven FA Cups and six Charity/Community Shields, as well as overseeing the move from Highbury to Emirates Stadium in 2006, an arena that will stand as a monument to his achievements.

Shire considering latest Takeda bid

Rare drug specialist Shire says it is considering a fourth bid for the company from Japan's Takeda.

Takeda has offered £47 a share after Shire rebuffed its most recent offer of £46.50.

The UK-listed firm said it would issue a further announcement in due course.

The London market has ended higher after a fall in the pound boosted shares in multinational companies.

The weaker the pound is, the more profits made overseas are worth when they are converted back into sterling.

The FTSE 100 ended Friday 39.25 points, or 0.54%, higher at 7,368.17.

CRH was the top performer, with shares up 4.1% after the building materials giant said it was considering a share buyback and a potential listing in the US.

London Marathon using recyclable cups to cut plastic waste

London Marathon organisers are trialling the use of compostable cups this weekend to try and reduce the amount of plastic bottles used.

90,000 of the recyclable cups will be put at three drink stations along the 26.2 mile (42.1km) route.

This is in addition to the 760,000 plastic bottles which will be in place for runners.

London Marathon told BBC Radio 5 live that it aims to recycle all plastic bottles after the race.

Unite consulting with Nissan workers

The Unite union is consulting with workers at Nissan's Sunderland plant following reports the car giant will lay off hundreds of workers.

Acting national officer Steve Bush said: "Unite is working with Nissan to minimise job losses associated with a short-term reduction in volumes at the car maker's Sunderland plant.

"Unite has been assured that any job reductions will be on a voluntary basis and on enhanced terms. Over the coming weeks we will be giving our members maximum support and ensuring that they can make informed choices about their future.

"Going forward we expect to see temporary workers at the plant move into permanent positions as volumes pick up again in future years."

Sterling still struggling against dollar

The pound is still struggling against the dollar after suggestions that the Bank of England will not raise interest rates in May as previously expected.

It's fallen half a per cent against the dollar to $1.4018. Earlier this week it touched post-EU referendum highs of more than $1.43.

It's doing better against the euro, however, climbing 0.17% to 1.1430 euros.