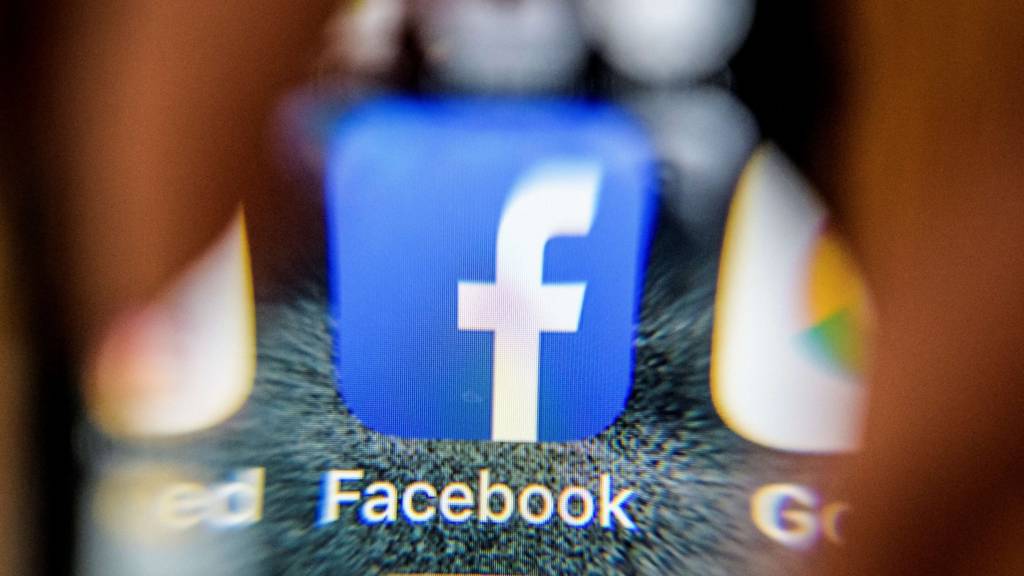 That's all for tonight from the Business Live page. Please join us again from 06:00.

Wall Street pares losses but still closes down

Facebook led a rebound in technology stocks on Wednesday that helped Wall Street reduce losses that were sparked by concerns about a US-Russia conflict over Syria.

At the closing bell, the Dow Jones Industrial Average was down 218.6 points, or 0.9%, to 24,189.3, the S&P 500 lost 14.68 points, or 0.55%, to 2,642.1 and the Nasdaq dropped 25.28 points, or 0.36%, to 7,069.

Large industrial companies and banks were especially weak, with Boeing shedding 2.2%, JPMorgan Chase 1.7% and DowDuPont 1.8%.

Facebook gained 0.8% as chief executive Mark Zuckerberg apologised and parried questions on data security in a second day of congressional hearings into a scandal involving user data.

Amazon patents 'voice-sniffing' algorithms

Amazon says it does not eavesdrop on customers' conversations to target advertising at them, after it emerged it had patented "voice-sniffing" tech.

The patent describes listening to conversations and building a profile of customers' likes and dislikes.

Reports speculated that Amazon would deploy the technology in its voice-activated Echo speakers.

But Amazon said it did not listen to customers' conversations to target advertising at them.

Launched in 2014, Amazon's Echo speakers can play music, set a timer or read the news when addressed with the wake word "Alexa".

However, the patent describes an algorithm that can listen to entire conversations, using "trigger words", such as like and love, to build a profile of customers.

The document states that the system could then offer "targeted advertising and product recommendations".

Fed considers faster pace of rate rises

Some members of the Federal Reserve are urging the bank to consider raising interest rates more quickly, in what could mark a turn from its gradual approach in recent years.

They expect stronger economic growth and inflation to warrant more aggressive action over the medium term.

Their views were laid out in the minutes of the bank's March meeting, published on Wednesday.

Share markets, which watch rates closely, dipped on the release.

The Fed uses interest rates as its primary tool to keep the US economy on a path of sustained economic growth and controlled inflation.

Glass milk bottles making a comeback

Could a robot pip people picking peppers?

A pepper-picking robot named Harvey is being developed by Queensland University of Technology with the aim of reducing crop waste.

Moving between crop rows autonomously, the robot can detect when the fruit is ripe and picks the pepper with the aid of a suction grip and an electric saw.

BBC Click's Nick Kwek finds out more.

Grenfell fire prompts gas pipe probe

The Grenfell Tower fire has prompted an investigation into incomplete records of gas pipes in high-rise buildings.

Cadent Gas, which operates and maintains local pipes in four regions of England, said some blocks were omitted from its 10-year survey.

The company alerted energy regulator Ofgem, which is now investigating.

The incomplete records emerged after Cadent received an information request from a council in the wake of the Grenfell Tower tragedy.

Facebook rebound helps Wall Street cut losses

A Facebook-led rebound in technology stocks in early afternoon on Wednesday helped Wall Street pare losses that were sparked by concerns about a US-Russia conflict over Syria.

Earlier in the day, US President Donald Trump warned Russia of imminent military action in Syria, declaring missiles "will be coming".

"It feels like there are expectations that the US is going to take some action against Syria. The market, I don't believe, has priced one yet," said Phil Blancato, chief executive of Ladenburg Thalmann Asset Management in New York.

The Dow Jones Industrial Average was down 187 points at 24,220. The index was weighed down by financials and industrial stocks, which are still reeling from the impact of the uncertainty on tariffs between the United States and China.

That winds it up for the Zuckerberg hearing

That's it for the Zuckerberg hearing, but do stay with us until 21:30 for more business news.

Zuckerberg 'forgot to mention profiling'

Privacy campaign group Privacy International has said Mark Zuckerberg has forgotten to mention profiling.

"In both hearings before the Senate, [Mr] Zuckerberg only mentioned two kinds of data: the information that people decide to share on the platform, and the data that is automatically collected about people's behaviour.

"But there's a third kind of data: data that is derived, inferred, or predicted from the data that people share and that is recorded about their behaviour.

"This third type of data can reveal shockingly invasive insights. In contrast to the information that users (more or less) willingly share, the vast majority of users have no idea that such data even exists."

FirstGroup takeover offer

Moving away from our Facebook coverage, BBC Scotland business and economy editor says:

"FirstGroup, the bus and rail company based in Aberdeen, faces a takeover by a private equity firm. It issued a statement this evening saying Apollo Management has made a preliminary and conditional offer to take over the whole of the transport giant. But FirstGroup has rejected the offer, saying it 'fundamentally undervalues' the company, and is 'opportunistic'. Under takeover rules, Apollo now has until 9 May to state if it intends to make a formal bid."

Cambridge University: No evidence of researcher impropriety

Cambridge University has rejected comments by Mark Zuckerberg that a team of Cambridge researchers improperly gathered Facebook data.

"We have found no evidence that University researchers are improperly gathering personal data," a spokesman said.

"Facebook is making allegations but is not presenting us with any evidence."

New Cambridge Analytica chief steps down

Alexander Tayler has stepped down as acting chief executive of Cambridge Analytica "and will resume his former position as chief data officer in order to focus on the various technical investigations and inquiries" Cambridge Analytica says.

Mr Tayler became chief executive on 20 March after Alexander Nix was suspended by the company's board.

Cambridge University responds to Zuckerberg assertion

Rory Cellan-Jones

Technology correspondent

Is Facebook too powerful?

UK government puts Facebook under pressure

The UK government has warned Facebook ministers are prepared to bring in new tough regulations unless it reforms in the wake of the Cambridge Analytica scandal.

At talks with senior Facebook executives in London, culture secretary Matt Hancock made clear its current data practices were "nowhere near" where they should be and that wholesale change was needed.

He was said to have told US-based vice president of global policy management Monika Bickert, and global deputy chief privacy officer Stephen Deadman that the government would "hold their feet to the fire" until they addressed a "spectrum of issues" where they fell short.

Facebook collects data on people who are not even signed up to Facebook.

Facebook builds so-called "shadow profiles" of people, to try to cut down on identity theft, Mr Zuckerberg says.

"We need to know when people are scraping data," Mr Zuckerberg says.

Can people opt out of shadow profiles?

People can control their data, Mr Zuckerberg says.

The Congressman says that people who don't have a Facebook account need to sign up to Facebook to find out what data Facebook has on them.

"We need to fix this," the lawmaker says.

Facebook 'enabling an illegal activity'

Should people be able to buy unlicensed medicines on Facebook? Mr Zuckerberg is asked.

"No, of course not," Mr Zuckerberg says.

There are ads for thousands of online pharmacies selling unlicensed drugs that people can buy without a prescription, one lawmaker says.

"Facebook is enabling an illegal activity" and failing to address a "scourge ravaging the country" in the form of opioid addiction, the Congressman says.

"When are you going to take down these posts?"

Mr Zuckerberg says Facebook is working on artificial intelligence to take down illegal posts of all kinds, and is moving away from relying on reports by users to flag up problematic content.

Facebook 'a Devil's bargain'

There have been lots of calls from policymakers for more stringent regulation of Facebook.

Ms Castor from Florida was particularly strong in her statements.

"A devil's bargain has been struck," she says. "Americans don't like to be manipulated. We don't like to be spied on... Facebook has evolved to a place where you are tracking everyone."

"You are collecting information on people that don't even have a Facebook account, is that right?" she says, referring to Like buttons

"You're tracking everyone's online activities. You can track what people buy. Is that correct?"

If they share it with Facebook, Mr Zuckerberg says. But how about collecting data from people visiting websites with Like buttons, Mr Zuckerberg is asked.

"You're collecting medical data, is that correct?" she says. "We track some of that data," Mr Zuckerberg replies.

"Current laws have not evolved... and Congress should act," Ms Castor concludes.