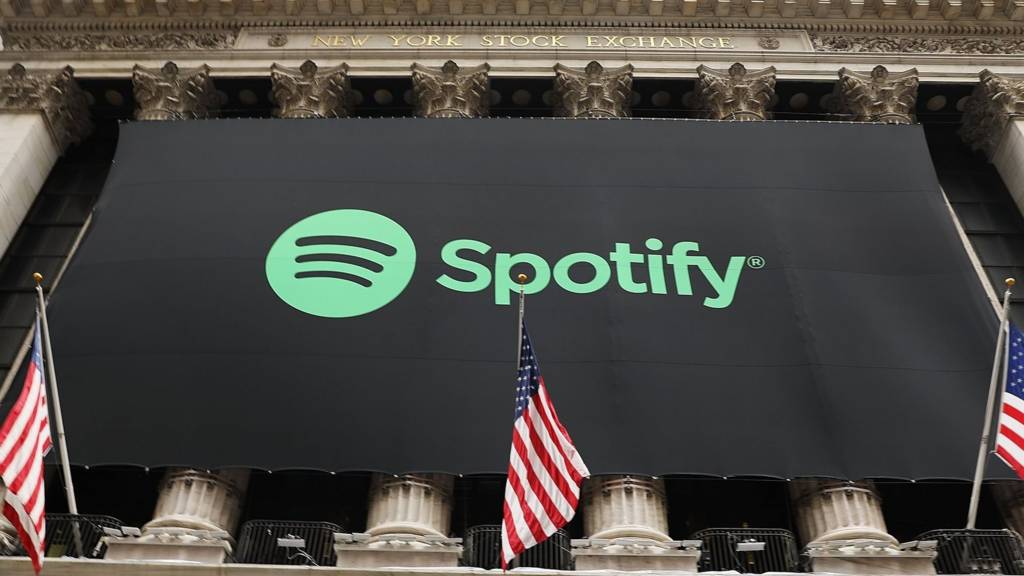 That's all from Business Live today - we're back at 06:00 Thursday so do join us then.

HSBC whistleblower arrested

And finally tonight, Spanish police have arrested a former employee of HSBC's Swiss private bank who was convicted of industrial espionage after leaking clients' tax information, Spain's interior ministry said.

Herve Falciani, a French citizen, fled Geneva to France in 2009 after HSBC discovered the leak and put him under investigation. He says he is a whistleblower who wanted to help governments track down tax evaders.

France, Austria, Belgium, Spain and Argentina launched investigations based on the information, but Switzerland's highest court rejected a French request for help in a case saying the data was stolen and therefore inadmissible.

Falciani has been living in France, which does not usually extradite its own citizens and where there are no legal proceedings against him.

But police in Spain, learning that he was due to deliver a speech at a Madrid university, acted on an international detention and extradition order from Swiss authorities dated 19 March, the Interior Ministry said.

BBC technology correspondent Rory Cellan-Jones asked Mark Zuckerberg whether he would give evidence to MPs - and this is the response he got:

Facebook boss Mark Zuckerberg is holding a conference call for reporters after the shock revelation that the social network improperly shared the data of 87 million people with Cambridge Analytica.

The BBC's Dave Lee is live tweeting the call:

Wall Street's three main indexes staged a big comeback to close higher as investors turned their focus away from a trade conflict between the US and China that wreaked havoc earlier in the day.

The Dow Jones Industrial Average rose 230 points, or 1%, to 24,264, the S&P 500 gained 30 points, or 1.1%, to 2,644 and the Nasdaq Composite added 1.4%.

One million Britons affected by Facebook data breach

Facebook has said it now believes up to 87 million people's data was improperly shared with the political consultancy Cambridge Analytica.

The BBC has been told that about one million of them are UK-based.

The overall figure had been previously quoted as being 50 million by the whistleblower Christopher Wylie.

The tech firm has faced intense criticism after it emerged that it had known for years that Cambridge Analytica had harvested data from millions of its users, but had relied on the London-based firm to self-certify that it had deleted the information.

Deadline fast approaching

Just a reminder, UK companies have until midnight tonight to submit their gender pay figures.

By 18:00 BST, 9,406 companies had done so, with more than 1,000 companies reporting in the last day alone.

Firms with more than 250 staff must state the average difference between male and female employees.

Of those that have published data, 78% pay men more than women, 14% pay women more and 8% said they had no gender pay gap, based on the median measure.

There is no sector that doesn't have a pay gap in favour of men.

Construction is the sector with the biggest pay gap (24.7%), followed by finance & insurance (22.2%) and education (20%).

Household employers is the sector with the smallest pay gap (0.6%), followed by accommodation and food (1%) and health (1.8%).

Equifax could see more lawsuits in the US

Credit reporting firm Equifax could see even more lawsuits in the US - the state of Massachusetts has sued the firm for failing to secure its databases or promptly inform users of the data breach.

Equifax had tried to get the state of Massachusetts' lawsuit dismissed, but Suffolk County Superior Court Judge Kenneth Salinger in Boston denied the motion.

The Equifax data breach exposed the personal data of 147 million people, including almost 400,000 Britons.

Breaking

87 million people affected by Facebook data fiasco

Facebook has revealed that up to 87 million people's personal information may have been improperly shared with data analytics firm Cambridge Analytica.

The social network originally said that 50 million people were affected.

In a blog post, Facebook's chief technology officer Mike Schroepfer said the social network has improved requirements for accessing data on the platform.

The new measures include:

Phone numbers and email addresses can no longer be used to locate individuals
Mobile call and text histories will no longer be stored by Facebook
Apps no longer allowed to access personal information
Tightened controls for Page and Group APIs
Users will be taught how to remove apps

Mr Schroepfer also said that Facebook will tell people if their information may have been improperly shared with Cambridge Analytica.

How badly could new US tariffs hurt China?

What do bakery ovens, high definition colour television sets, juice presses, rocket launchers and uranium have in common?

Well, they're all on a list of about 1,300 Chinese products the US is considering slapping a 25% tariff on.

The juice press might not cause too much of a squeeze for Beijing.

But many of the goods on that list are in industries like aerospace and engineering - areas of innovation that China wants to become a world leader over the next decade.

And the planned 25% tariffs do have the potential to hurt China.

Saudi Arabia to open its first cinema

Saudi Arabia is to open its first cinema in almost 40 years, after Islamist clerics closed them down in the 1970s.

The first cinema will open on 18 April in the country's capital city Riyadh.

AMC has signed an agreement to open up to 40 cinemas in 15 Saudi cities over the next five years.

"Do women really have a say?" The gender pay gap results are in - what do women think?

'A spat between mum and dad'

Mary Lovely is a senior fellow at the Peterson Institute and she specialises in international trade and China.

She told us that when it comes to the products that have made it on to the US and Chinese lists for tariffs, "It's like there's a spat between mum and dad we're trying to avoid it spilling over onto the children" because they are trying not to disrupt global supply chains.

Shares in music streaming service Spotify have fallen on their second day of trading after listing on the New York Stock Exchange yesterday.

The stock was about 5% lower at just over $141 in afternoon trading.

The Dow Jones Industrial Average is now 45 points, or 0.2%, lower at 23,988 points. Nike was the biggest riser, up 5.9% to $67.87 after launching its latest Kevin Durant line of "What The" trainers.

The S&P 500 has also recovered and is also 0.2% higher at 2,618. The winners are led by US construction firm Lennar, which reported a rise in fourth quarter profits on Wednesday.

The technology-focused Nasdaq is 0.4% ahead at 6,966.24, led by Helios and Matheson Analytics, up 10.5% to $2.84 despite filing its annual report late.

US-China trade war to hurt American farmers

The trade war between the US and China has become far more rancorous in the last 24 hours. The US has said it will impose a 25% tariff on around 1,300 separate Chinese goods - from robotics to flat screen TVs.

China has replied with 100 targeted tariffs, including planes, cars and soybeans. American farmers, already operating in financial difficulties, worry this will hurt them further.

The BBC's Vivienne Nunis talked to Roger Johnson, president of the National Farmers Union.

London market mixed on close

London shares have been mixed on close, with a small rise on the FTSE 100 despite global trade war worries.

The FTSE 100 closed 3.6 points or 0.05% higher, led by Morrisons, rising 2.9% to 218.4p on the news that it has outperformed rival "big four" British supermarkets with 2.4% sales growth.

Meanwhile, the FTSE 250 slipped 133.8 points or 0.69% to 19,264.22. The winners were topped by plastic piping manufacturer Polypipe Group, rising 3.5% to 363.4p.

Joe Miller

Business reporter

After the Dow Jones dropped 500 points on the US market open, the Trump administration has been doing its best to reassure investors.

The White House's newly installed economic advisor, Wall Street stalwart Larry Kudlow, has been chastising traders for overreacting, telling CNBC that the president is a "free trader at heart".

But whether or not we are witnessing the start of trade war, we're certainly beginning to see some casualties - particularly Boeing and Caterpillar, two of the companies that helped fuel the stock market boom last year. Both are hugely exposed to China, with Boeing expecting to do $1tn – yes that's ONE TRILLION DOLLARS – worth of business with China in the coming two decades.

Automakers are also at risk, including General Motors, which sells more cars in China than in does in the US, and even ships some cars from Asia to America.

But as has been the pattern in recent weeks, the Dow Jones and the S&P 500 have settled down a little, and recovered from their lows for the day so far.

That's because many investors are waiting for more information – will there be exceptions for certain companies, when will these tariffs go into effect, and is this more of a negotiating tactic than a serious threat. The answer to those questions is worth billions of dollars.

What's your company doing to tackle the gender pay gap?