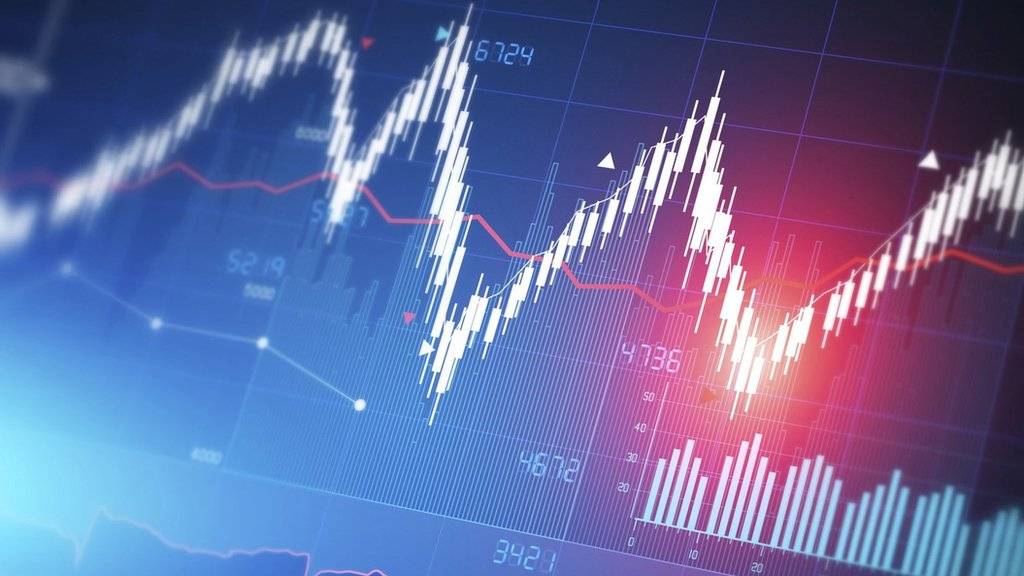 That's all for the week from the Business Live page. Please join us again on Monday from 06:00.

South Africa's lucrative funeral insurance industry

Laying your loved ones to rest is big business in South Africa. The funeral insurance industry is valued at nearly half a billion dollars and people are spending large sums on items such as caskets and tombstones.

As the financial burden on surviving relatives increases, many are putting money aside for extravagant arrangements.

The BBC's Vumani Mkhize reports.

Sonos, the maker of digital music kit, is pulling its ads from Facebook next week. It says it is concerned over privacy.

You can read the Sonos blog here.

That move prompted a wry tweet from Tesla and SpaceX boss, Elon Musk.

Leave campaign 'linked to Facebook scandal firm'

The Guardian US west coast bureau chief tweets...

Russell Hotten

BBC Business Reporter, Basel

Jean-Claude Biver, the luxury watch sector's big cheese, has been shaking up things for four decades.

Now the man who runs Tag Heuer, Hublot, Bulgari and Zenith - plus a lot more - has a new plan: bring smartwatch makers Apple and Samsung into the heart of Swiss watchmaking.

Speaking to BBC at Baselworld, the planet's biggest watch jamboree held in the Swiss city of Basel, Biver says it's time for the country's traditionalists to move with the times.

"The Apple watch is a watch," he says. "It's a bracelet that gives you information: hours, minutes, the date. But there are too many people here who don't think it's a watch. There are people who say, if you're not Swiss you can't be here."

Mind you, his invitation is not entirely altruistic. Luxury watchmakers need more younger consumers, many of whom are turning to smartwatches.

"The Apple watch teaches people to wear something on their wrist," he says. Eventually, after a few years, they will want a "real" watch. Ouch.

Wall Street tumbles on trade war fears

Wall Street tumbled on Friday as investors shied away from risky bets going into the weekend while they braced for a potential US trade war with China.

President Donald Trump's plans for tariffs on up to $60bn in Chinese goods moved the world's two largest economies closer to a trade war as China declared plans to levy duties on up to $3bn of US imports including fruit and wine even as it urged the United States to "pull back from the brink."

The Dow Jones Industrial Average fell 424.69 points, to 23,533.20, and the S&P 500 lost 174.01 points, falling to 6,992.67. The Nasdaq fell 174 points to 6,993.

'Investigators search Cambridge Analytica offices'

ITV presenter tweets...

Goldman raises chief executive Blankfein's pay by 9%

Goldman Sachs has said chief executive Lloyd Blankfein's total compensation was about $22m in 2017, compared with $20.2m a year earlier.

ICO to execute Cambridge Analytica search warrant 'shortly'

Rory Cellan-Jones

Technology correspondent

Data watchdog gets Cambridge Analytica warrant

A judge sitting at the High Court has granted an application by the Information Commissioner's Office for a warrant to search the London offices of Cambridge Analytica.

Corbyn sacks new EU referendum supporter

Owen Smith has been sacked from the shadow cabinet after breaking ranks with Jeremy Corbyn by calling for a new EU referendum.

He was replaced as shadow Northern Ireland secretary after saying Labour should keep asking whether Brexit remains the right choice for the UK.

Mr Smith said he had been sacked for his views on the "damage" Brexit will do to the UK's economy and the Good Friday Agreement.

In an apparent message to Mr Corbyn he added: "Those views are shared by Labour members and supporters and I will continue to speak up for them, and in the interest of our country."

Mr Smith, who unsuccessfully challenged Mr Corbyn for the party leadership in 2016, insisted Labour needed to do more than "just back a soft Brexit".

List of Prezzo-branded restaurant closures

Here's a list of all the Prezzo-branded restaurants that are closing in the UK:

• Abergavenny • Alton • Amersham • Arundel • Barnet • Barnstaple • Belfast • Belfast - Boucher Road • Beverley • Blackpool • Blandford • Braintree • Brentwood • Carlisle • Carmarthen • Catterick • Chelmsford • Cramlington • Dalton park • Darlington • Deansgate, Manchester • Edinburgh • Falmouth • Farnham • Formby • Fort Shopping Park, Glasgow • Gloucester • Guildford • Halstead • Haywards Heath • Hereford • Kingston • Leicester • Lewes • Midhurst • Newcastle • Newquay • Northwood • Norwich • Nottingham • Penarth • Poulton • Ripon • Sheffield • Southampton • St Annes on Sea • St Austell • Stamford • Stevenage • Stratford Upon Avon • Sudbury • Taunton • Tewkesbury • Wandsworth • Warrington • West Bromwich • Wokingham • Woodley • Yate • Yeovil

Government bins car scrappage scheme promise

Ministers have just ditched proposals for a national car scrappage scheme, according to a Defra response to a public consultation on air quality.

Greenpeace UK clean air campaigner Morten Thaysen said:

"The government has just performed a tyre-burning U-turn on the national scrappage scheme... Illegal levels of toxic air pollution are a serious problem, but government action is shifting from first gear to reverse."

A number of car manufacturers offer scrappage schemes, including Audi, BMW, Ford, Hyundai, Kia, Mercedes-Benz and VW, according to What Car?

Elon Musk pulls brands from Facebook

Entrepreneur Elon Musk has had the official Facebook pages for his Tesla and SpaceX companies deleted.

The #deletefacebook movement has grown after data firm Cambridge Analytica was accused of obtaining the personal information of about 50 million users.

Mr Musk had poked fun at speaker brand Sonos after it said it would suspend advertising on Facebook for one week.

His followers challenged him to have his own companies' pages deleted, which he did within minutes.

FTSE recovers slightly but remains down

The FTSE 100 has recovered slightly but remains 0.4% down at 6921.94.

It opened down at 6952.59 on Friday, with investors edgy over the prospect of a US-China trade war.

Meanwhile, the Dow Jones Industrial Average is down 0.35% to 23873.51, the Nasdaq Composite is 0.86% down at 7104.95 and the S&P is 0.46% down, at 2631.49.

Advertisers 'committed to keeping pressure on Facebook'

The Incorporated Society of British Advertisers (Isba) says it welcomes the changes Facebook says it is going to make after the Cambridge Analytica data-scraping scandal.

"It is clear from our meeting today that this is a priority for Facebook and that they now have a lot of work to do as they commence and conduct their forensic audit..." Isba said.

"This issue is a key priority for us and we are committed to keeping up the pressure on Facebook to deliver clarity and action."

Vauxhall is 'reviewing dealer contract framework'

Vauxhall says it is looking carefully at its contracts with dealerships, but the BBC understands that it has no plans to close any.

"The Opel/Vauxhall PACE! plan is improving the efficiency of the business in all areas. Within the plan, the go-to-market strategy is being carefully reviewed, including the contractual framework with dealers," Vauxhall said in a statement.

Reuters reported earlier that Vauxhall could cut the number of its showrooms by a third.

Vauxhall 'to cut showrooms by a third'

Peugeot's UK brand Vauxhall plans to cut its dealership network by roughly a third to around 200 outlets, the chief executive of a dealership group has told Reuters.

"The whole UK Vauxhall network is around 300 dealerships and that will be reduced to around 200," the chief executive said.

"They've told us it's a plan. They're driving it... It keeps the sales per outlet in a good place and maintains the viability of their network," the boss added.

Dropbox shares surge in biggest tech debut since Snap

Dropbox shares soared in their market debut as investors rushed to buy into the biggest tech IPO in more than a year.

The stock opened at $29 on the Nasdaq and shot up to as high as $31 in early trading.

At the stock's opening price, the company touched a market valuation of $12.67bn, above the $10bn valuation it had in its last private funding round.