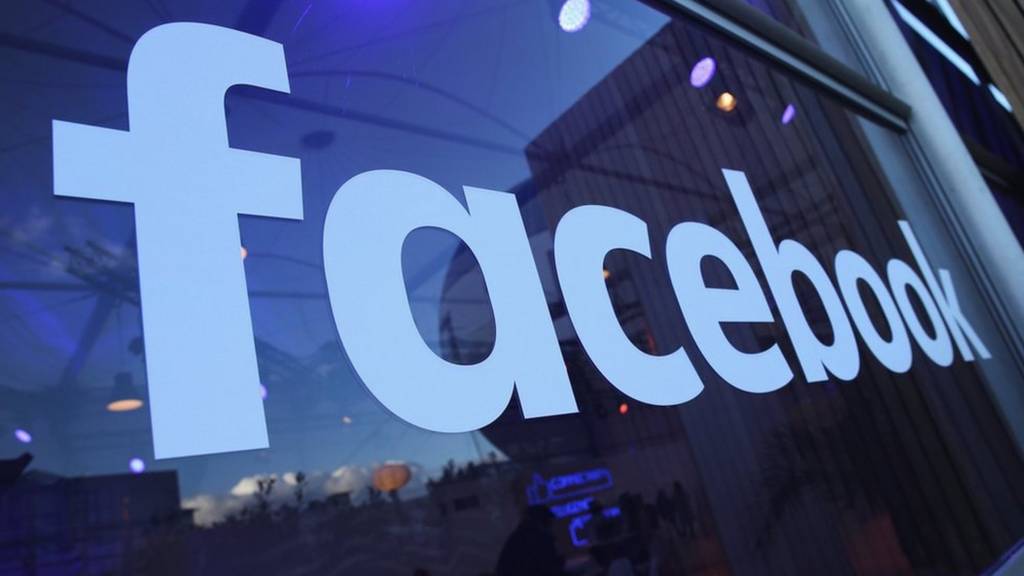 That's all for tonight. See you again tomorrow at 06:00.

Listen to Business Daily podcast on Facebook data row

If the dispute over the harvesting and use of personal data by the data analytics firm Cambridge Analytica has piqued your interest we have more.

Tuesday's Business Daily podcast looks at the story as Manuela Saragosa speaks to Tijmen Schep, a Dutch technology critic and author of a book called Design My Privacy, about the realities of the data economy, and to Paul-Olivier Dehaye, co-founder of a Swiss start-up called PersonalData.IO, which helps people reclaim their data from companies like Tinder.

And US tech journalist Ben Tarnoff discusses the prospect of tighter regulation on the way tech firms like Facebook use the information they have on their users.

What's the future for farming after Brexit?

Wall Street closes up with Twitter and Facebook falling

Twitter was more than 10% down and Facebook more than 2.5% lower after a day punctuated with reports of increased scrutiny of the social media sector.

However the major indexes shook that off to end slightly higher across the board.

The main Dow Jones index was 0.47% higher at 24,727.

The broader S&P 500 was 0.15% higher at 2,717.

The Nasdaq was up 0.27%% at 7,364.

Trump congratulates Putin over election win

Image caption: Mr Putin has been either president or prime minister for almost 20 years

US President Donald Trump says he will meet the Russian leader in the "not too distant future".

Is leaving Facebook the only way to protect your data?

If the talk swirling around Facebook has left you concerned about your data, the BBC tech team has been looking into what measures you can take.

User data 'still ripe for exploitation'

A blogpost published today, by MIT's Computer Science and Artificial Intelligence Laboratory (CSAIL) suggests companies could still harvest user data from Facebook, despite claims that access has been tightened up and that Facebook might not even be able to detect them doing it.

If you missed it: Mr Nix on BBC Newsnight

This is the interview Mr Nix gave to BBC Newsnight yesterday before the broadcast of the secret recording on Channel 4.

He says CA was doing "very legitimate data driven marketing".

Nix 'does not represent values' of CA

Alexander Nix's suspension comes after a Channel 4 undercover report which recorded him discussing the firm's work for Trump's election campaign and appears to suggest tactics his company could use to discredit politicians online.

Cambridge Analytica's board said in its view "Mr. Nix's recent comments secretly recorded by Channel 4 and other allegations do not represent the values or operations of the firm and his suspension reflects the seriousness with which we view this violation."

"We have asked Dr. Alexander Tayler to serve as acting CEO while an independent investigation is launched to review those comments and allegations."

Cambridge Analytica suspends chief executive

The controversial firm accused of inappropriately utilising data harvested from Facebook has suspended its chief executive, Alexander Nix.

McDonald's plans to go green

McDonald's says it's adopting a plan to cut its greenhouse gas emissions by a third.

"To meet this goal, we will source our food responsibly, promote renewable energy and use it efficiently, and reduce waste and increase recycling," the firm's British born chief executive Steve Easterbrook says.

He even says they'll tackle the emissions inevitable emanating from a field of cows.

The plan may be met with some scepticism. But this could be more than greenwash.

It has been approved by the Science Based Targets initiative - that's a collaboration between a bunch of organisations who it can be safely assumed don't carry a torch for McD's such as the World Resources Institute, the World Wildlife Fund, and the United Nations Global Compact, which help companies address climate change.

So as long as Mr Easterbrook is as good as his word, a Big Mac and fries could soon be bathed in a righteous green halo.

Authorities raid BMW premises

German public prosecutors have searched the premises of BMW in Munich and in Austria, as part of an investigation into whether the car maker - like VW - may have been manipulated exhaust emission tests.

BMW said prosecutors were looking into "erroneously allocated" software in about 11,400 vehicles of the BMW 750d and BMW M550d luxury models.

BMW last month recalled 11,700 cars to fix engine management software, saying it discovered that the wrong programming had been installed.

Presumably we'll hear more at BMW's annual results on Wednesday.

Facebook share price slide in perspective

The past two days have been rough on Facebook shares. But if you check out the graph above, showing the last nine months of trading, things don't look quite so bad.

Toyota calls 'timeout' for self-drive tech

Toyota says it is pausing its autonomous vehicle testing after an accident in which an Uber Technologies self-driving vehicle ran over and killed a woman in Arizona.

Toyota's statement said: "the incident may have an emotional effect on our test drivers.

"This 'timeout' is meant to give them time to come to a sense of balance about the inherent risks of their jobs."

Twitter's Israel connection

Another reason Twitter shares are down so sharply could be a suggestion that the Israeli government is considering legal action against the micro-blogging website, according to Business Insider.

The Israeli government says Twitter has been ignoring their requests to remove content that suggests violence towards the state - some of which reportedly stems from the US's plan to move its embassy to Jerusalem.

FB live stream your meeting, why not?

Facebook employees should about now be in a hurriedly called meeting to discuss the firm's ongoing difficulties.

Buzzfeed reporter Ryan Mac adopts this novel approach to trying to get the inside track on what's being said:

Why is Twitter down so sharply?

Joe Miller

Business reporter

It's not just Facebook shares that have been hit by the ongoing Cambridge Analytica scandal.

Twitter is sharply lower - down more than 9% (so far).

Our New York business reporter, Joe Miller, provides the following explanation:

"The louder the calls for increased regulation, and the more scrutiny there is over how user data is gathered and sold, the more investors are worried that the basic business model on which Facebook and Twitter are built – namely to sell targeted ads – is under threat.

"It's worth noting though, that many analysts think tech stocks, which have been powering ahead in recent months, were overpriced and due a correction. So it will take a while to assess whether what we are seeing is a fundamental reassessment of the industry's worth."

Car insurers back whiplash claim crackdown

Car insurers have reaffirmed their intention to pass on cost savings to their customers if the government's planned crackdown on spurious whiplash injury claims bears fruit.

Earlier today, Justice Secretary David Gauke announced the Civil Liability Bill, aimed at tackling what the government called "predatory parts of the claims industry that encourage minor, exaggerated and fraudulent claims".

Mr Gauke said the number of whiplash claims had been "too high for too long" and had become "an easy payday", with the cost of settling them forcing up the cost of car insurance premiums.

Now 26 insurance companies, representing 86% of the market, have responded in a letter to Mr Gauke.

They said: "The signatories to this letter today publicly commit to passing on to customers cost benefits arising from Government action to tackle the extent of exaggerated low value personal injury claims and reform to the personal injury discount rate."

You can see the letter and a full list of the signatories here.

Funding increase for disabled workers

The maximum amount that disabled people can claim to help them access employment is set to increase to £57,000 a year.

This is a £15,000 - or 38% - rise from the current cap on Access to Work funding, which was introduced in 2015.

Work and pensions secretary Esther McVey said the move was part of the government's commitment to have one million more disabled people in work by 2027.

But campaigners have launched a legal challenge saying the cap could affect deaf people and those with high needs.

The new cap level will apply to new claimants from April.

London's index closes higher

Travel company Tui led the risers and Just Eat topped the loser list on the London market on Tuesday.

Overall the FTSE share index ended the day 0.48%, or 33.48 points higher at 7,076.41.