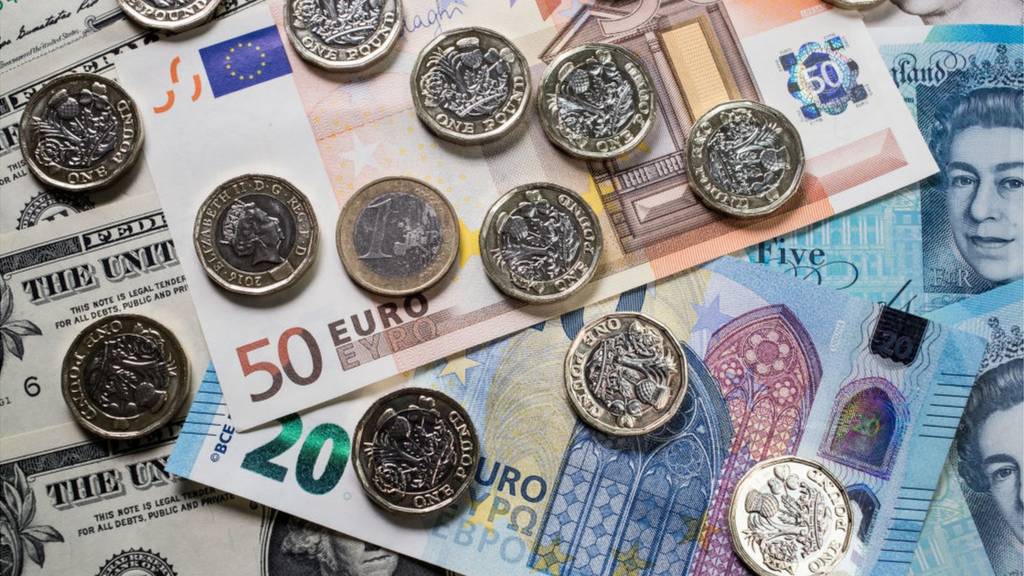 By Rachel Schraer

BBC News

That's it for tonight on Business Live.

We'll be back bright and early at 06:00 on Friday morning.

Do join us for all the latest breaking news and analysis from the business world.

Black Friday is almost upon us, and the Financial Conduct Authority (FCA) has compiled some interesting stats on how much we spend on this American-born promotional event.

The FCA found that over £5.3bn was spent over Black Friday weekend last year.

While not everyone is interested in taking part, 15% of UK consumers tent to spend at least £100 more on Black Friday compared to an average weekend.

Mobile usage also spikes. A fifth of the UK is expected to be online and logged into retail sites tomorrow.

Tesla readies Australian mega-battery

Tesla has finished installing the world's biggest lithium-ion battery and will switch it on over the coming days.

The 100-megawatt battery in South Australia is designed to provide security to the state's electricity grid.

Jeremy Corbyn: 'You can't have it both ways'

"Is it surprising there are fewer police walking our streets? Is it surprising there's a rise in violent crimes?," Labour party leader Jeremy Corbyn told a rally in response to the Budget.

"You can't have it on the cheap. You cannot lay off police officers, cut the numbers and the budget, and expect things to get better.

"Investment in the police is for the common good."

What should Scots take from the Budget?

Douglas Fraser

Scotland business & economy editor

Free movement for free trade

Britain must accept higher levels of immigration from India if it hopes to sign a free trade agreement after Brexit, according to the Telegraph, which has been hearing from YK Sinha, India's High Commissioner to the UK.

He said "freer movement of people and professionals" would have to be part of any future deal which he predicted would take about a decade to secure.

Apprenticeship drop not just about levy

The Federation of Small Businesses (FSB) doesn't think that the government's apprenticeship levy is solely responsible for the drop in apprenticeships.

"The reality is that 98% of firms don't pay the levy, and these small businesses will be essential to the Government reaching its target of 3 million apprenticeships by 2020," said the FSB's national chairman Mike Cherry.

"While many small firms are committed to apprenticeships, many are still overwhelmed by the complexities in the system."

The FSB recommended that the government make sure that when levy payers are able to share their digital vouchers, they do so with small firms in their supply chains.

Ryanair crew pressured to sell more items in flight

Ryanair cabin crew are being told to sell more products on flights, or face disciplinary action.

The Guardian says it has seen letters sent to crew members by recruitment firms that supply staff to Ryanair, criticising individuals for not selling enough drinks, confectionery, cosmetics and scratchcards.

The letters say that the individuals have "drastically underperformed" if they have failed to sell over €50 (£45) of items too many times.

Ryanair came under fire in September after it cancelled 82 flights due to messing up pilot holidays.

Broadband firms must ditch 'misleading' speed ads

Broadband firms will no longer be able to advertise their fast net services based on the speeds just a few customers get, from May next year.

Currently ISPs are allowed to use headline speeds that only 10% of customers will actually receive.

In future, adverts must be based on what is available to at least half of customers at peak times.

Government does not have confidence in Uber's hack number

The government has been given numbers of the impact on UK customers of a huge data breach that was concealed by Uber.

But it's not sure whether they are correct.

UK digital minister Matt Hancock told the House of Commons:

"In terms of the number, we do not have sufficient confidence in the number we have been told by Uber to be able to go public on it".

"We will publish further details within days," he added.

Amazon staff planning to strike

Amazon employees working at the internet giant's main distribution hub in Italy and six warehouses in Germany have decided to go on strike on Black Friday.

The US-born promotional event has spread successfully across the pond to many European nations, so the strike will likely prove disruptive.

The employees in Italy are striking after failing to come to an agreement with the company about bonuses, while staff at the affected warehouses in Germany are walking out as part of a long-standing dispute over pay and conditions.

Moving away from the budget, a reminder that the FTSE 100 has closed flat at 7,417.24 points - down just 1.8 points or 0.02%.

One of the biggest fallers was British Gas owner Centrica, which fell 15.5% to trade at 138p on the news that it has lost 823,000 domestic customers since the end of June.

Meanwhile, the FTSE 250 fell only 0.04% to 20,006.05.

The top loser of the FTSE 250 index was restaurant, pub and bar operator Mitchells & Butlers, which was down 6.6% to 241p, cancelling dividend due to a decrease in consumer spending and fears over Brexit.

How will stamp duty cut help first-time buyers? Our Reality Check team has done the numbers and worked out if this will save you any money.

Bologna is trying to educate people about real Italian food

Should trade figures be better?

Andrew Sentance, former member of Bank of England MPC tweets...

'Tinkering around the edges' on business rates

The boss of Argos has criticised the chancellor for failing to reform business rates and said this week's Budget changes were just "tinkering around the edges".

John Rogers, chief executive of the Sainsbury's-owned chain, said announcements made in Wednesday's Budget did not go far enough, with the tax having seen thousands of retailers hit with sky-high rates increases this year.

"There needs to be a full reform of business rates - a business tax that's based on property ownership is not fit for purpose," he said. "Tinkering around the edges is just not sufficient."

Philip Hammond said the changes announced yesterday would save businesses £2.3bn over five years.

However, he dashed hopes of a rates freeze, while many experts said it would not be enough to support struggling businesses.

Welfare cuts' impact on low income households

Resolution Foundation shows how welfare cuts affect different parts of society...

Tory MP: 'NHS and social care need joint funding'

The World at One

BBC Radio 4

As the Budget announced increased funding for the NHS over the next two years, the chair of the health select committee, Sarah Wollaston, says the government should not "look at health and social care as separate systems".

The Conservative MP and former GP tells Radio 4's World at One that "last year we saw extra emergency funding for social care - this year it has been extra emergency funding for the NHS.

"What we need to do is take a long-term view, with cross party support, looking to fund both systems together."