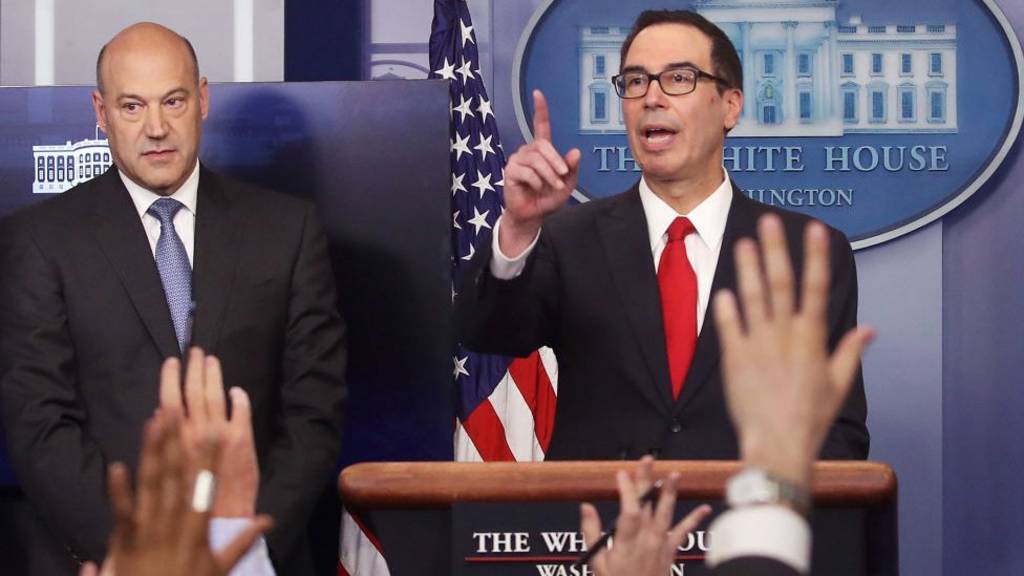 Thanks for reading Business Live. We'll be back at 6am tomorrow with more business news and analysis. 

Payment processor PayPal has posted a 5.2% rise in quarterly profit helped by an increase in payment processing volumes and new customers.

The firm, which was spun off from e-commerce firm eBay in 2015, said its net income rose to $384m in the three months to 31 March, from $365m a year earlier. 

Revenue rose to $2.98bn from $2.54bn. 

The firm also announced a $5bn share buyback programme. 

Investment in UK fin tech falls by a third in 2016

Investment in British fin tech start ups fell by a third in 2016 as uncertainty about Brexit increased. 

According to data from industry body Innovate Finance and Pitchbook, the UK remained the third most attractive country in the world for venture capital investors in the sector.

However, at $783m, the amount of capital ploughed into fin tech firms was down 34%, while similar investment in the US fell just 13% to $6.2bn.

"We didn't have a great year," Innovate Finance boss Lawrence Wintermeyer told City AM.

"But we've been given rational explanation from the industry. There is global uncertainty, and there's more uncertainty around financial services in the UK."

Wall Street edges down after tax reform plan unveiled

US stocks edged down at the close after the Trump administration outlined its tax reform plan.

The promise of a massive tax cut has been at the core of the post-election rally, which has driven Wall Street's indexes to record highs.

However, the rally has stalled of late due to a lack of clarity on Trump's policies and the failure of his healthcare reform bill.

The Dow Jones industrial average closed down 20.68 points, or 0.10%, at 20,975.44, the S&P 500 shaved off 1.16 points, or 0.05%, to 2,387.45 and the Nasdaq Composite was down 6.52 0.27 points at 6,025.23.

Car hire firm Avis in island ad gaffe

Elisabeth Mahy

5 live business producer

Now for some lighter business news... 

One of the world's biggest car hire companies, Avis, made a blunder in a recent advertising campaign, which featured a backdrop of a British island where cars are actually banned.

Only tractors, horse-drawn vehicles and bicycles are allowed on Sark in the Channel Islands.

An Avis spokesperson said: "We'd like to thank the people of Sark for bringing this to our attention, and we hope we haven't disappointed too many of our customers with the fact that the island's spectacular roads are indeed off-limits to cars. 

"Our webpage has now been updated with an image of Big Creek Bridge in Oregon, which is a popular destination for car rentals over the summer months."

Trump pushes to open land for development

The US president Donald Trump has ordered a review of protected areas of wilderness - as part of a push to open up more land to development.

Mr Trump signed an executive order directing his interior secretary to identify areas whose "national monument" status could be rescinded, a move which would be a first in American history.

BBC North America correspondent James Cook says:

"President Trump says he wants to reverse a massive federal land grab. There is a particular focus on the western state of Utah - where Mr Trump's predecessor Barack Obama created the Bears Ears National Monument on rugged land which is sacred to Native Americans. Republicans say that move prevented legitimate development. This latest order is part of a wider push by the White House to prioritise economic growth over environmental protection. Opponents - like the Center for American Progress, a left-wing think tank - say the president is walking into a legal, political and moral minefield."

Trump 'considering draft order to scrap Nafta'

The Trump administration has drafted an executive order that would withdraw the US from the North American Free Trade Agreement (Nafta), US media say.

It is unclear whether President Donald Trump will follow through and strike down the deal, which eliminated tariffs between the US, Mexico and Canada.

In the election he vowed to withdraw from the 23-year-old pact, calling it a US job killer.

He pulled the US out of the Trans-Pacific Partnership (TPP) in January.

Businesses urge Trump to stay in Paris climate agreement

Thirteen big businesses, including Shell and Walmart, have urged Donald Trump to keep the US in the Paris Agreement on climate change. 

The deal, signed by more than 190 countries in 2015, called for lower emissions to ease the threat of global warming. 

In a letter the firms said: "As businesses concerned with the well-being of our customers, our investors, our communities, and our suppliers, we are strengthening our climate resilience, and we are investing in renewables, efficiency, nuclear, biofuels, carbon capture, sequestration, and other innovative technologies that can help achieve a clean energy transition," 

"For this transition to succeed, however, governments must lead as well."

The White House has said it will announce a decision on the deal next month. 

The plan...

Bloomberg reporter tweets...

In case you missed it, here are the core principles of the Trump tax plan:

Trump tax plan 'pure Reagan'

Neil WIlson, an analyst at ETX Capital, says the Trump tax proposals lacked detail. 

Still, he says they are "by far" the most important changes to US taxes since 1986, when President Reagan cut the top rate for individual taxpayers to 28% from 50%. 

"It's pure Reagan - slash taxes, boost defence spending," he says.

The real challenge now is implementation, he says.

"Can Trump push these through Congress? We have to factor in considerable risk that the president won't get his way on tax and must be sceptical about whether the package will make it through the legislature in its current guise."

US stocks pare gains on tax plan

US stocks dipped slightly after administration heavyweights Steve Mnuchin and Gary Cohn unveiled the Trump tax plan. 

However, all the main indexes remain in positive territory, with the Dow Jones up 0.23%, the Nasdaq up 0.15% and the S&P 500 up 0.25%.

Mnuchin: 3% growth is possible

Tax plan details 'yet to be confirmed'

Mr Mnuchin offers no details about how his proposed tax cuts will be funded. 

He says he is only giving "core principles" of the plan today and that further details will be given as "fast as we can".

However, he says cuts will be offset by certain deductions being scrapped. 

And he says the aim of the plan is to create "massive growth" in the economy and more jobs.

Mnuchin also offers tax breaks for business

As previously announced, the administration wants to cut corporate tax from 35% to 15%.

It also wants - as was mentioned on the campaign trail - a one-off tax to encourage companies to repatriate cash that they are keeping offshore. 

The White House has not included a border adjustment tax on imports in its plan  - earlier the Treasury Secretary Steven Mnuchin said the tax wasn't ready to be deployed. 

However, it does want to switch to territorial tax system that would exempt company earnings abroad from taxation but encourage firms to maintain their headquarters in the US.

Mnuchin promises reforms to individual tax rates

Treasury secretary Steven Mnuchin is unveiling the Trump tax plan.

He has said he wants to reduce the number of individual income tax brackets to three - 10%, 25% and 35%.

The administration also wants to double the standard deduction - making the first $24,000 of a couple's earnings largely tax free.  

Vodafone to raise prices for out-of-contract customers

Vodafone is to raise its prices for customers whose contracts have expired but who continue to use the network, the FT reports. 

It follows an inflation-linked rise to its monthly charges in March, and is expected to cost hundreds of thousands of UK consumers as much as £3.50 a month. 

Texts sent to customers warned them of the unexpected price "adjustment" alongside the firm's new roaming offers.

Austria investigating Airbus boss over fraud allegations

Austrian prosecutors are investigating Airbus boss Thomas Enders over a fraud alleged to have taken place over a decade ago, Reuters reports. 

Prosecutors said the case concerned a $2bn Eurofighter jet order placed by the Austrian government in 2003. 

They claim the Eurofighter consortium - which features Airbus and two other firms - misled decision-makers about the purchase price, deliverability and equipment of the order.

Mr Enders and Airbus - which was called European Aeronautic, Defence and Space Company at the time - have previously denied any wrongdoing. 

So have the other members of the Eurofighter consortium.

Airbus declined to comment on Mr Enders's inclusion in the investigation. 

How common is pet travel?

As we reported earlier, a giant rabbit sadly died while being transported on a United Airlines flight, creating a fresh PR storm for the US carrier.

But how common is pet travel and how does it work? World Business Report investigates:  

More doubts about Trump tax cut

The Trump administration will unveil its tax plan in about an hour's time, but its centrepiece - an already announced corporate tax cut - has prompted mixed feelings among investors. 

Luke Bartholomew, a strategist at Aberdeen Asset Management, says the issue is that it looks more like a "plain old tax cut" than genuine tax reform. 

The move will probably be passed, he says, but is likely to raise the US deficit and won't lead to a simpler tax code that spurs investment.

"In the long term it looks like another scaling back in Trump administration ambition compared to the early rhetoric."

London's leading shares ticked up in Wednesday trading, with the benchmark FTSE 100 index up 13.08 points to 7,288.72.

Shares in Standard Chartered bank made the biggest gains after its profits nearly doubled.

Pharmaceutical stocks were the biggest drag on the FTSE, retreating from the previous session's gains. 

GlaxoSmithKline fell 2.06%, while Shire dropped 0.6%.