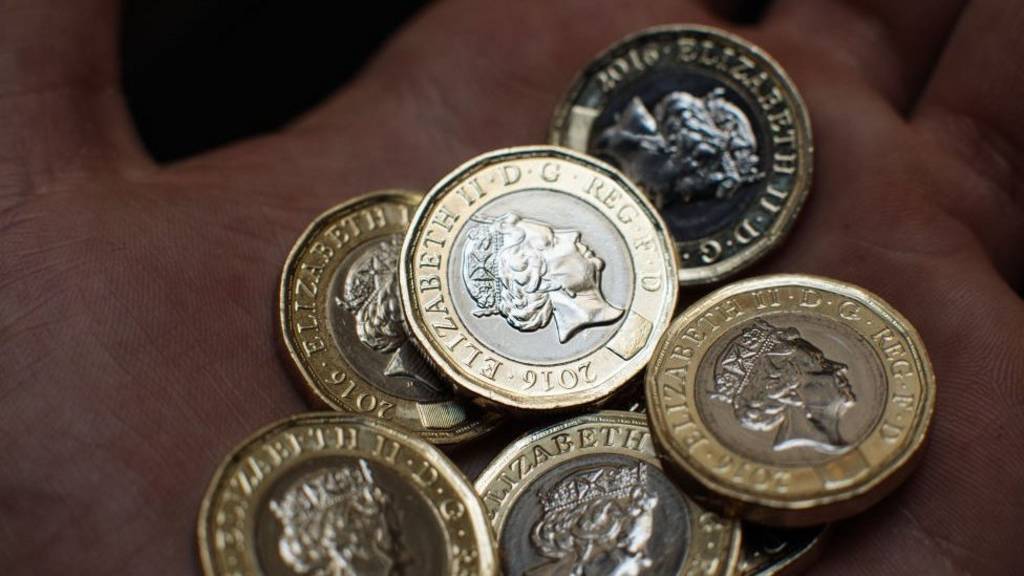 Summary
Get in touch: bizlivepage@bbc.co.uk
Whitbread and Carpetright shares slide on gloomy outlook
FTSE 100 posts modest rise, sterling above $1.28
Centrica boss says some ministers 'don't believe in free markets'
LVMH boss streamlines Christian Dior ownership structure
Thanks for reading Business Live. We'll be back at 6am tomorrow with all the latest business news and analysis. 
Wall Street 'fear gauge' nears three year low
Wall Street's "fear gauge" - a measure of investor nerves - is heading towards its lowest closing level in three years, the FT reports. 
It follows Emmanuel Macron's victory in the first round of the French presidential election - which has quelled fears of another populist uprising - and mounting expectation that the US corporate tax rate will be cut to 15%.
The Chicago Board Options Exchange's Volatility Index, known as Vix, tracks the prices of short-term options on the S&P 500 index. 
It is designed to reflect how turbulent investors think the US stock market will be over the next 30 days, and had been creeping higher ahead of last weekend's French election.
US stocks have closed higher after a clutch of strong earnings reports buoyed investor sentiment. 
The Dow gained 232.23 points to 20,996.12 and the S&P 500 climbed to 14.46 points 2,388.61. The tech heavy Nasdaq also surpassed the 6,000 mark to close 41.67 points higher, at 6,025.49.
Firms to have reported strong results on Tuesday include heavy machinery maker Caterpillar, chemicals company DuPont and McDonald's.
The gains build on a rally yesterday, which was driven by the victory of centrist candidate Emmanuel Macron in the first round of the French presidential election.  
Profits climb at Post-it notes maker
3M, which makes Post-it notes and Scotch tape, has reported better-than-expected quarterly results.
Net income attributable to the US company rose 3.8% to $1.32bn in the three months to the end of March, thanks in part to a cost-cutting drive.
Net sales rose 3.7% to $7.69bn.
Shares in the firm, which also raised its 2017 profit guidance, climbed 0.31%.
Uber 'plans to test flying cars'
Ride sharing firm Uber has announced plans to test cars that can take off and land. 
At a conference in Dallas, chief product officer Jeff Holden said the firm would trial the cars near Dallas and Dubai within the next three years.
It follows a white paper published in October that detailed Uber's vision for flying vehicles - the aim being to avoid traffic by travelling above crowded streets.
Google co-founder Larry Page is also backing a flying car project, the Kitty Hawk Flyer.
Odebrecht sells $8bn stake in Rio airport
Scandal-tainted Brazilian firm Odebrecht is to sell its stake in Rio de Janeiro's Galeão airport to Chinese conglomerate HNA.
HNA - which runs airlines, airports and hotels - will hold an $8bn share in the airport as one half of a consortium along with Singapore's Changi Airports International.   
Odebrecht is caught up in a widespread corruption investigation into political bribery, dubbed Operation Car Wash. 
Former executives of the firm have admitted paying bribes to secure contracts and have pointed the finger at numerous politicians in the hope of getting lighter sentences. 
Shareholders angry over fake accounts disrupt Wells Fargo meeting
Wells Fargo, the US bank under fire for creating fake customer accounts, faced angry shareholders at its annual meeting in Florida on Tuesday.
Board members up for review kept their seats, but received much less shareholder support than is typical.
The firm said it knows it must do more to win back public trust.
Board chair Stephen Sanger said: "Stockholders... have sent the entire board a clear message of dissatisfaction."
Coca Cola to cut 1,200 jobs
The US firm Coca-Cola has said it will cut about 1,200 jobs due to falling demand for its fizzy drinks.
Its global carbonated drink sales fell 1% in the quarter to 31 March, Coca-Cola said.
Coca-Cola and rival PepsiCo's sales have taken a hit as consumers in North America and Europe have increasingly turned away from sugary drinks.
The Coca-Cola cuts will begin in the second half of 2017 and continue into 2018, the company said.
Gucci owner posts record sales
French luxury group Kering has posted a record 28.6% increase in first-quarter comparable sales, thanks in part to a revival in its biggest brand Gucci.
First-quarter comparable sales at Gucci, which makes over 60% of Kering's profit, rose 48.3% , with all regions contributing to the rise. It comes after a revamp of Gucci stores worldwide. 
Yves Saint Laurent, which accounts for over 10% of Kering's luxury sales, posted comparable sales growth of 33.4%. 
What next for the European Union?
In light of France's presidential election last Sunday, World Business Report considers the future of the EU with the help of economist Roger Bootle of Capital Economics.
Also in the programme, the founder of Wikipedia, Jimmy Wales, tells us why he believes a new project called Wikitribune may help to combat fake news: 
Wall Street stocks have crept higher thanks to a clutch of strong earnings reports from companies.
In early afternoon trade, the Dow Jones index is 1.19% higher at 21,011.92 and the S&P 500 is up 0.63% at 2,389.03. 
The Nasdaq has surpassed the 6,000 mark for the first time to trade 0.73% higher, at 6,027.  
The gains build on a rally yesterday, which was driven by the victory of centrist candidate Emmanuel Macron in the first round of the French presidential election.
Firms to have reported strong results on Tuesday include heavy machinery maker Caterpillar, chemicals company DuPont and McDonald's. 
Will targeted ads on Channel 4 be invasive?

Channel 4 is now planning to target viewers by name when they access its catch up website. But is this good business or creepy and invasive?
Josh Krichefski, head of Mediacom UK, the largest media advertising agency in the country, discusses the pros and cons with Radio 4. 
Can 'plastic roads' help save the planet?
Engineer Toby McCartney explains how his Scottish start-up MacRebur is persuading councils to use local waste plastic to build roads. Two English councils have already started building roads this way.  
Tullow faces shareholder rebellion over chairman appointment
Tullow Oil could face a shareholder rebellion at its annual meeting on Wednesday over the promotion of its founder and chief executive Aidan Heavey to the role of chairman.
One shareholder, Royal London Asset Management, has already said it will oppose Mr Heavey's appointment and has also voted against his pay package.
Ashley Hamilton Claxton, corporate governance manager at Royal London Asset Management, said the proposed change in role was "a clear violation of an important corporate governance principle, designed to protect shareholders and ensure effective independent oversight of the company's management". 
Tullow said Mr Heavey would only serve as chairman for a two-year period of transition. 
Mr Heavey is handing over the reins to Paul McDade, currently the company's chief operating officer. 
UK stocks edged higher on Tuesday as a Europe-wide rally after the first round of the French election lost steam. 
The blue-chip FTSE 100 index ended up 0.15%, with financials, energy and healthcare stocks supporting gains. 
Among the top risers were Hikma Pharmaceuticals, up 3.42%, miner Glencore, up 2.19% and medical products maker Convatec Group, up 1.8%.
However, shares in Whitbread slumped 7.13% after it reported annual results. 
Profits at the Costa Coffee-owner rose, but it said it remained "cautious" about prospects for the next 12 months.
The sting in the borrowing figures

Kamal Ahmed
Economics editor
The state of the public finances has provided a window on the performance of the economy, and some amber lights are flashing.
First, the good news. Annual government borrowing is at its lowest level since 2008.
At £52bn this year, the deficit (the difference between the amount a government receives in taxes and spends on services) is now at 2.6%, down from 10% in 2009.
Since the Brexit referendum, the economy has performed far better than forecast and that has increased government revenues.
How will automation change work?
Erik Brynjolfsson, MIT professor and best-selling author who heralded the 'Second Machine Age', says automation is changing work faster than even he thought it would. 
Find out more on this week's Tech Tent podcast, presented by Rory Cellan-Jones.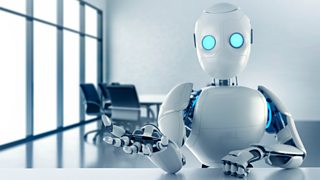 Fashion label worn by Obamas cuts 250 jobs
US clothing giant J Crew - which was famously worn by Michelle Obama on inauguration day in 2009 - is to cut 250 jobs as its struggles with a challenging retail landscape. 
The brand said this would create about $30m of annual pre-tax savings while costing $10m in severance and other costs.
Traditional US clothing retailers have faced increased competition from online rivals and fast-fashion brands such as H&M and Zara.
Chairman and chief executive Millard Drexler said: "We are streamlining our teams as we evolve our business and processes to cater to the new demands of the retail industry."
Do open plan offices discourage chit chat?
Open plan work spaces are common place these days, but do they discourage open conversation among colleagues? World Business Report's Lucy Kellaway investigates. 
Alitalia's future in doubt
Loss-making airline Alitalia has said it will start insolvency proceedings after workers rejected its latest rescue plan.
The plan, which would have cut jobs and salaries, was designed to unlock fresh recapitalisation funds. However, two thirds of satff eligible to vote rejected the deal, in the hope that the government would call in an administrator to draft an alternative rescue plan.
Italy's flag carrier, 49%-owned by Etihad Airways, has made an annual profit only a few times in its 70-year history and is set to run out of cash in coming weeks, sources familiar with the matter told Reuters. 
The company has called a shareholder meeting for Thursday to decide on the next steps, which could include being sold or wound up.
Why have US markets jumped?
Conor Campbell, an analyst at SpreadEx says: "There were two main reasons for the Dow's 200 point jump after the bell, an increase that saw the index rocket back towards 21,000. 
"First, impressive updates from McDonald's, which saw some super-sized, all day breakfast-charged like-for-like sales, and Caterpillar, which posted Q1 earnings per share of $1.28 against the 62 cents expected, added a chunk of growth.
"Secondly, and more importantly, investors are getting all hot under the collar for the promised reveal of Donald Trump's tax plan tomorrow, an announcement abuzz with the President's trademark haphazardness."
US considering electronics ban for European flights
The US is considering extending its ban on passengers bringing large electronic devices onto planes to flights from Europe, including the UK.
"UK and Europe are certainly under consideration but nothing is imminent," one administration official said. 
The Department of Homeland Security said that it would "continue to evaluate the threat environment and make determinations based on that assessment".
In March, the US banned passengers travelling to the US from several Middle Eastern and North African countries from carrying large electronic devices in the cabin under new counter-terrorism measures. 
The UK introduced similar restrictions, but applied them to flights from different countries.  
Wall Street shares have opened higher, with the tech-heavy Nasdaq index climbing above 6,000 for the first time.
In the opening minutes of trade the Dow Jones was up 0.85% at 20,940.87, the S&P 500 was 0.55% higher at 2,387.11, and Nasdaq had gained 0.49% to 6,012.93.
Lockheed sales jet forward
Lockheed Martin has posted a 6.6% rise in quarterly sales, helped by strength in its fighter jet division.
The firm - whose prices were recently criticised by President Trump - said net sales were $11.06bn in the three months to 26 March, up from $10.37bn a year earlier.
It also raised its 2017 sales forecast to a range of $49.5bn-$50.7bn from $49.4bn-$50.6bn.
'Nestle throwing lives into turmoil' - GMB union
Tim Roache, GMB general secretary, said: "To shift the production of an iconic British brand like Blue Riband to Poland is completely unacceptable.
"Nestle are throwing people's lives, and those of their families, into turmoil for the sake of increasing profit margins.
"These factories should be exporting chocolate – not people's jobs.
"The Government needs to step in before it's too late – and reassure millions of workers across the country this is not just the tip of the Brexit iceberg." 
Fawdon factory loses Blue Riband
Most of the proposed job cuts at Nestle will fall at the firm's York and Fawdon factories.
Nestle says the changes will help it "to simply and focus Fawdon's operations".
The factory currently makes a huge host of sweet treats, with a list that has a bit of a 1970s retro feel to it.
As well as the Blue Riband - which is now due to be transferred to Poland - Jelly Tots, Fruit Pastilles, Fruit Gums, Tooty Frooties, Breakaway, Rolo, Caramac, Munchies, After Eight Munchies, Matchmaker, Drifter, Drifter Biscuit, Toffee Crisp and the Yorkie Biscuit are all made at Fawdon.
Economics editor Kamal Ahmed tweets:
Nestle blames 'rapidly changing external environment'
Nestlé UK says its plans will affect four different sites: York, Fawdon, Halifax and Girvan.
While 298 jobs are expected to go this year and next, it says these should be achieved via voluntary redundancies.
Nestle says the changes will make sure the firm "remains competitive in a rapidly changing external environment".
"Nestlé UK appreciates that this is an uncertain time for employees and will work hard to ensure all are supported through this difficult period," it adds. 
Breaking
McDonald's sales sizzle
McDonald's reported a better-than-expected increase in quarterly sales at established US restaurants, boosted by the expansion of all-day breakfast and value meal promotions. 
The world's biggest fast-food chain said that sales at outlets open for more than 12 months rose 1.7% in the three months to 31 March. 
Analysts were expecting a 1.3% increase.  
Huge growth in streaming of artists including Drake (pictured) and David Bowie last year sent music industry revenues rising at their fastest pace since records began in 1997, the IFPI trade body said.
The global market for recorded music grew by 5.9% percent in 2016 - the second consecutive year of expansion.
Digital income accounted for half of the music industry's revenue for the first time. 
Total revenues hit $15.7bn, boosted by 112 million users of paid streaming subscriptions. 
Breaking
Nestle axes 300 jobs
Confectionery giant Nestle is planning to cut almost 300 jobs, mainly in York and Newcastle, and move production of the Blue Riband chocolate biscuit to Poland, the GMB and Unite unions said. 
The battle for Akzo Nobel rumbles on. In today's episode, activist investor Elliot Advisers has been told its call for an emergency meeting - intended to remove the chairman - does not meet the standards required under Dutch law. 
The Dulux paints owner said the request was "irresponsible, disproportionate, damaging and not in the best interests of the company".
Byron Grote, Akzo deputy chairman, said the board reiterated its unanimous support for Antony Burgmans as chairman. 
Coca-Cola has reported a 20% slide in quarterly profit to $1.18bn, largely due to higher costs related to refranchising its North America bottling operations. 
Revenue for the three months to March fell 11.3% to $9.1bn - the eighth consecutive quarter it has fallen. 

BBC business producer Elisabeth Mahy tweets Colletta Smith's interview on 5 live with former Wolworths boss Tony Page:
FTSE and European markets rise
Stock markets in Europe are mostly higher after the euphoria triggered by Emmanuel Macron's win in the first round of the French presidential poll. 
Chris Beauchamp, chief market analyst at IG, says: "Markets have continued their push higher from yesterday, although at a much more relaxed pace. The immediate impact of Macron's first-round success is wearing off, but the relief is still palpable among investors. The FTSE 100 has managed a small gain this morning despite a downgrade to its heavyweight mining sector by Goldman Sachs."
No such thing as a free ride?
Financial Times motor industry correspondent Peter Campbell tweets:
One solution to the problem of staff shortages due to the impact of Brexit could be robots. 
"They work nights happily, never ask for a break and, best of all, don't need a visa," the FT says in a feature about a member of a new generation of farm robots being readied to plug a labour shortage on Britain's farms. That shortage could be exacerbated by Brexit.
Dutch minister urges Dulux owner to reject offer
Dutch Economic Affairs Minister Henk Kamp has urged Dulux owner AkzoNobel to continue to reject the advances of US rival PPG Industries.
"Whether the offer is low or high, that doesn't change my opinion," Mr Kamp said in an interview with BNR radio.
PPG yesterday upped its offer for a third time, saying it would pay 96.75 euros per AkzoNobel share, 8% more than it offered on 22 March, and 17% more than its opening offer made on 2 March.
AkzoNobel has been trying to repel the bid by announcing plans to spin off its chemicals unit and return most of the proceeds to shareholders.
Artisan coffee and Airbnb threaten Whitbread
Whitbread's shares have remained down following this morning's update and are currently over 6% lower. 
Neil Wilson at ETX Captial says Whitbread is facing headwinds at its two key businesses – hotels and coffee.
"One big issue is the growth of artisan coffee – smaller independent outlets are a bit more fashionable these days, which is denting growth prospects at Costa. The other is rise of Airbnb and its ilk, which is crimping growth at the Premier Inns hotel chain," he says.
"Revenues across the group climbed at a healthy 6.3% to top £3.1bn, which was in line. But profits before tax climbed less than expected, albeit still at a decent rate of 5.7%, to £515.4m. Sales growth is slowing and this is the big worry as it battles competitors and shifting consumer trends."
Mayer options 'worth $186m'
The Wall Street Journal reports that Yahoo chief executive Marissa Mayer stands to make about $186m (£145m) following the sale of the core internet business to Verizon, securities filings reveal. 
"The hefty pay out comes despite Ms. Mayer's inability to accomplish what she was hired to do five years ago: revitalize the fading internet icon following its struggles with high employee and executive turnover and declines in ad revenue," the Journal says.
The $4.5bn sale is expected to close in June after months of delays. Yahoo shareholders vote on the deal on 8 June.
Ms Mayer (and other executives) will get all their stock options paid out, which for her are worth $109m, on top of the 1.6 million Yahoo shares she owns that are valued at nearly $77m.