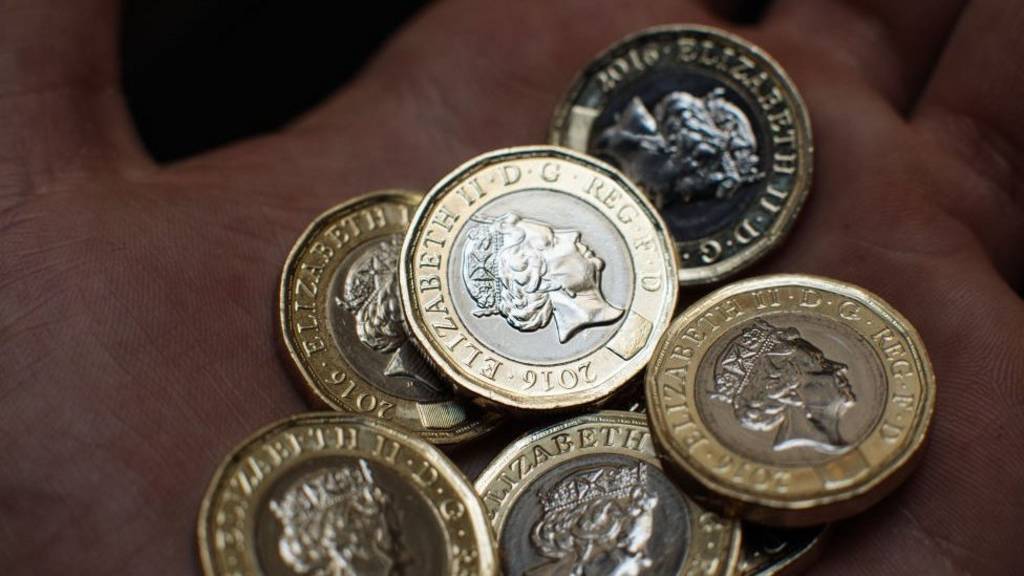 Thanks for reading Business Live. We'll be back at 6am tomorrow with all the latest business news and analysis. 

Wall Street 'fear gauge' nears three year low

Wall Street's "fear gauge" - a measure of investor nerves - is heading towards its lowest closing level in three years, the FT reports. 

It follows Emmanuel Macron's victory in the first round of the French presidential election - which has quelled fears of another populist uprising - and mounting expectation that the US corporate tax rate will be cut to 15%.

The Chicago Board Options Exchange's Volatility Index, known as Vix, tracks the prices of short-term options on the S&P 500 index. 

It is designed to reflect how turbulent investors think the US stock market will be over the next 30 days, and had been creeping higher ahead of last weekend's French election.

US stocks have closed higher after a clutch of strong earnings reports buoyed investor sentiment. 

The Dow gained 232.23 points to 20,996.12 and the S&P 500 climbed to 14.46 points 2,388.61. The tech heavy Nasdaq also surpassed the 6,000 mark to close 41.67 points higher, at 6,025.49.

Firms to have reported strong results on Tuesday include heavy machinery maker Caterpillar, chemicals company DuPont and McDonald's.

The gains build on a rally yesterday, which was driven by the victory of centrist candidate Emmanuel Macron in the first round of the French presidential election.  

Profits climb at Post-it notes maker

Image caption: The Duke of Cambridge places a post-it note on his forehead as he visits a Centrepoint hostel in January.

3M, which makes Post-it notes and Scotch tape, has reported better-than-expected quarterly results.

Net income attributable to the US company rose 3.8% to $1.32bn in the three months to the end of March, thanks in part to a cost-cutting drive.

Net sales rose 3.7% to $7.69bn.

Shares in the firm, which also raised its 2017 profit guidance, climbed 0.31%.

Uber 'plans to test flying cars'

Ride sharing firm Uber has announced plans to test cars that can take off and land. 

At a conference in Dallas, chief product officer Jeff Holden said the firm would trial the cars near Dallas and Dubai within the next three years.

It follows a white paper published in October that detailed Uber's vision for flying vehicles - the aim being to avoid traffic by travelling above crowded streets.

Google co-founder Larry Page is also backing a flying car project, the Kitty Hawk Flyer.

Odebrecht sells $8bn stake in Rio airport

Scandal-tainted Brazilian firm Odebrecht is to sell its stake in Rio de Janeiro's Galeão airport to Chinese conglomerate HNA.

HNA - which runs airlines, airports and hotels - will hold an $8bn share in the airport as one half of a consortium along with Singapore's Changi Airports International.   

Odebrecht is caught up in a widespread corruption investigation into political bribery, dubbed Operation Car Wash. 

Former executives of the firm have admitted paying bribes to secure contracts and have pointed the finger at numerous politicians in the hope of getting lighter sentences. 

Shareholders angry over fake accounts disrupt Wells Fargo meeting

Wells Fargo, the US bank under fire for creating fake customer accounts, faced angry shareholders at its annual meeting in Florida on Tuesday.

Board members up for review kept their seats, but received much less shareholder support than is typical.

The firm said it knows it must do more to win back public trust.

Board chair Stephen Sanger said: "Stockholders... have sent the entire board a clear message of dissatisfaction."

Coca Cola to cut 1,200 jobs

The US firm Coca-Cola has said it will cut about 1,200 jobs due to falling demand for its fizzy drinks.

Its global carbonated drink sales fell 1% in the quarter to 31 March, Coca-Cola said.

Coca-Cola and rival PepsiCo's sales have taken a hit as consumers in North America and Europe have increasingly turned away from sugary drinks.

The Coca-Cola cuts will begin in the second half of 2017 and continue into 2018, the company said.

Gucci owner posts record sales

French luxury group Kering has posted a record 28.6% increase in first-quarter comparable sales, thanks in part to a revival in its biggest brand Gucci.

First-quarter comparable sales at Gucci, which makes over 60% of Kering's profit, rose 48.3% , with all regions contributing to the rise. It comes after a revamp of Gucci stores worldwide. 

Yves Saint Laurent, which accounts for over 10% of Kering's luxury sales, posted comparable sales growth of 33.4%. 

What next for the European Union?

In light of France's presidential election last Sunday, World Business Report considers the future of the EU with the help of economist Roger Bootle of Capital Economics.

Also in the programme, the founder of Wikipedia, Jimmy Wales, tells us why he believes a new project called Wikitribune may help to combat fake news: 

Wall Street stocks have crept higher thanks to a clutch of strong earnings reports from companies.

In early afternoon trade, the Dow Jones index is 1.19% higher at 21,011.92 and the S&P 500 is up 0.63% at 2,389.03. 

The Nasdaq has surpassed the 6,000 mark for the first time to trade 0.73% higher, at 6,027.  

The gains build on a rally yesterday, which was driven by the victory of centrist candidate Emmanuel Macron in the first round of the French presidential election.

Firms to have reported strong results on Tuesday include heavy machinery maker Caterpillar, chemicals company DuPont and McDonald's. 

Will targeted ads on Channel 4 be invasive?

Channel 4 is now planning to target viewers by name when they access its catch up website. But is this good business or creepy and invasive?

Josh Krichefski, head of Mediacom UK, the largest media advertising agency in the country, discusses the pros and cons with Radio 4. 

Can 'plastic roads' help save the planet?

Engineer Toby McCartney explains how his Scottish start-up MacRebur is persuading councils to use local waste plastic to build roads. Two English councils have already started building roads this way.  

Tullow faces shareholder rebellion over chairman appointment

Image caption: A Tullow Oil company oil platform off the coast of Guiana.

Tullow Oil could face a shareholder rebellion at its annual meeting on Wednesday over the promotion of its founder and chief executive Aidan Heavey to the role of chairman.

One shareholder, Royal London Asset Management, has already said it will oppose Mr Heavey's appointment and has also voted against his pay package.

Ashley Hamilton Claxton, corporate governance manager at Royal London Asset Management, said the proposed change in role was "a clear violation of an important corporate governance principle, designed to protect shareholders and ensure effective independent oversight of the company's management". 

Tullow said Mr Heavey would only serve as chairman for a two-year period of transition. 

Mr Heavey is handing over the reins to Paul McDade, currently the company's chief operating officer. 

UK stocks edged higher on Tuesday as a Europe-wide rally after the first round of the French election lost steam. 

The blue-chip FTSE 100 index ended up 0.15%, with financials, energy and healthcare stocks supporting gains. 

Among the top risers were Hikma Pharmaceuticals, up 3.42%, miner Glencore, up 2.19% and medical products maker Convatec Group, up 1.8%.

However, shares in Whitbread slumped 7.13% after it reported annual results. 

Profits at the Costa Coffee-owner rose, but it said it remained "cautious" about prospects for the next 12 months.

The sting in the borrowing figures

Kamal Ahmed

Economics editor

The state of the public finances has provided a window on the performance of the economy, and some amber lights are flashing.

First, the good news. Annual government borrowing is at its lowest level since 2008.

At £52bn this year, the deficit (the difference between the amount a government receives in taxes and spends on services) is now at 2.6%, down from 10% in 2009.

Since the Brexit referendum, the economy has performed far better than forecast and that has increased government revenues.

How will automation change work?

Erik Brynjolfsson, MIT professor and best-selling author who heralded the 'Second Machine Age', says automation is changing work faster than even he thought it would. 

Find out more on this week's Tech Tent podcast, presented by Rory Cellan-Jones.

Video content

Fashion label worn by Obamas cuts 250 jobs

Image caption: Michelle Obama wore J Crew on inauguration day in 2009

US clothing giant J Crew - which was famously worn by Michelle Obama on inauguration day in 2009 - is to cut 250 jobs as its struggles with a challenging retail landscape. 

The brand said this would create about $30m of annual pre-tax savings while costing $10m in severance and other costs.

Traditional US clothing retailers have faced increased competition from online rivals and fast-fashion brands such as H&M and Zara.

Chairman and chief executive Millard Drexler said: "We are streamlining our teams as we evolve our business and processes to cater to the new demands of the retail industry."

Do open plan offices discourage chit chat?

Open plan work spaces are common place these days, but do they discourage open conversation among colleagues? World Business Report's Lucy Kellaway investigates. 

Alitalia's future in doubt

Loss-making airline Alitalia has said it will start insolvency proceedings after workers rejected its latest rescue plan.

The plan, which would have cut jobs and salaries, was designed to unlock fresh recapitalisation funds. However, two thirds of satff eligible to vote rejected the deal, in the hope that the government would call in an administrator to draft an alternative rescue plan.

Italy's flag carrier, 49%-owned by Etihad Airways, has made an annual profit only a few times in its 70-year history and is set to run out of cash in coming weeks, sources familiar with the matter told Reuters. 

The company has called a shareholder meeting for Thursday to decide on the next steps, which could include being sold or wound up.