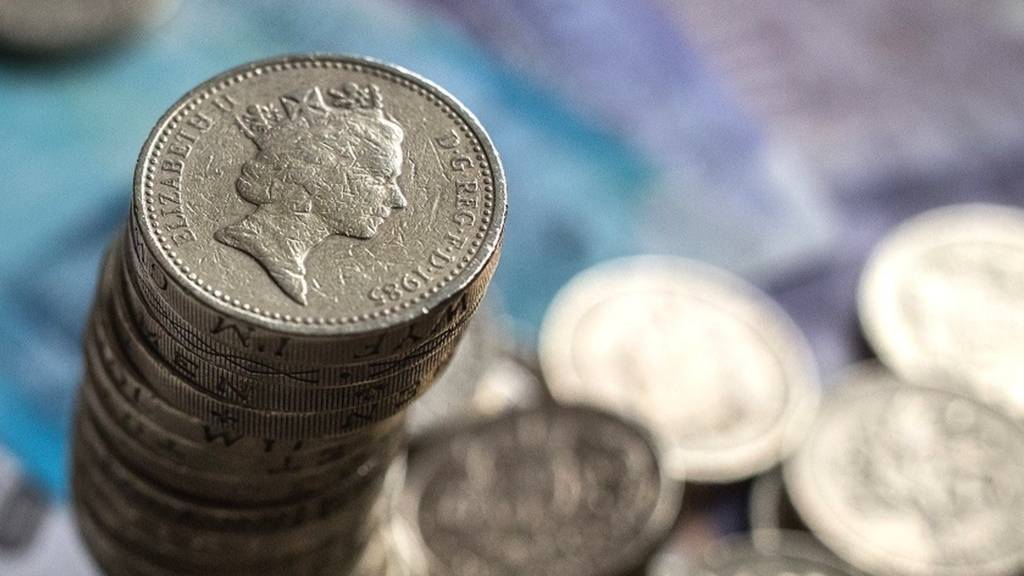 Business Live: FTSE 100 closes lower
Read more: At-a-glance summary; What the Budget means for you; Main story
Summary
Get in touch: bizlivepage@bbc.co.uk
FTSE 100 closes at its lowest level for more than a week
Crude oil prices have continued to fall on record US stocks
Chancellor defends National Insurance move
Shadow Chancellor: 'Angry about budget'
UK heading for 15 years of lost pay growth - report
Co-op Bank reports £477m annual loss
Thanks for tuning in, we'll be back tomorrow from 6am. Hope to see you then.

Wall Street stocks ended broadly flat despite a late rebound in energy shares.

The Dow Jones gained 0.01% to 20,858.19, the S&P500 rose 0.08% to 2,364.87, and the Nasdaq gained 0.17% to 5,847.39.

Investors are feeling tentative ahead of a highly anticipated US monthly jobs report on Friday. Strong figures will lend weight to expectations that the Fed will raise interest rates next week. 

Some 137.3 million working days were lost due to sickness or injury in the UK last year, according to the Office for National Statistics. 

This is equivalent to 4.3 days per worker - the lowest recorded since the series began in 1993.

Minor illnesses such as coughs and colds were the most common reason for absence in 2016, accounting for approximately 34 million days lost. 

This was followed by musculoskeletal problems, including back pain, neck and upper limb problems, at 30.8 million days.

The prime minister says a rise in National Insurance for the self-employed will make things fairer.

Dan Macadam

BBC business reporter

The accommodation site lets people rent out their properties, often at prices undercutting hotels and traditional Bed and Breakfasts.

It was started by university friends Brian Chesky and Joe Gebbia in 2008 to help pay the rent on their San Francisco flat.

As the site expanded into more and more cities - helped by the use of professional photographers - it attracted backers included Amazon founder Jeff Bezos and actor Ashton Kutcher.

It is now available in more than 65,000 cities in 191 countries.

But its disruptive model has come under pressure and is facing tighter regulations in New York, Berlin and many of its other major markets.

'No public regrets' from PM on NICs

BBC political editor tweets

More on that press conference the Prime Minister has been giving in Brussels. 

Theresa May has defended the National Insurance increase for self-employed workers - saying it will make the system "fair".

The Budget announcement prompted criticism that the government had broken a manifesto pledge on tax rises.

The change will see millions of self-employed workers pay an average of £240 a year more.

But Mrs May said the poorest workers would pay less and the change would "close the gap in contributions".

Amid criticism from some Conservative MPs, the prime minister was asked about the policy at a press conference following an EU summit.

"We did make some difficult decisions in the Budget yesterday," she said, adding that those decisions had allowed them to fund an ambitious approach to issues like technical education, opening new free schools, as well as social care and the long-term productivity of the economy.   Read more here

Sterling down against euro

On the currency markets, the pound dropped 0.33%  against the euro  to 1.1507 euros.

The fall came after the European Central Bank kept eurozone interest rates on hold and President Mario Draghi said the Bank would continue its monetary stimulus programme - including bond purchases - until the end of 2017, 

However, he added the ECB no longer felt a "sense of urgency" about taking further steps to support growth and price inflation in the eurozone.

Meanwhile, sterling rose by 0.2%  against the dollar  to $1.2190.

Pay boosts for bosses despite profits slide

The chief executives of UK titans Shell and Rolls-Royce will receive pay boosts despite profits falling last year.

Shell chief executive Ben van Beurden will see his pay package rise 54% to 8.59 million euros (£7.5m) due to a long-term bonus scheme.

Warren East ( pictured ), the boss of aircraft engine maker Rolls-Royce, will be handed a pay rise and a £916,000 bonus.

It comes after Rolls-Royce posted its biggest ever loss last year, although underlying profit beat expectations. Read more here

Theresa May to address NI tax hike in Brussels

BBC political editor tweets

Let's quickly check on the oil price, now which has fallen still further since our earlier post at 2:58pm.

Brent Crude is now 2.6% lower at $51.73 a barrel, while West Texas Intermediate is down by 2.8% at $48.85 a barrel. 

On Wednesday oil prices fell by about 5%.

The downward movement is being driven by record US stocks of crude oil which have led to fears that OPEC production cuts won't cut global oversupply. 

Online accommodation website Airbnb has completed a $1bn (£820m) fundraising round, meaning the company is now valued at about $31bn, according to media reports. 

The funding round began last June.

Airbnb operates in more than 65,000 cities, with homeowners advertising their rooms or properties for long or short term rental. It's now expanding into other areas.   

Your calls on the budget: Unfair on the self-employed?

'Technology at root of nearly all organised crime'

The European police agency, Europol, says technology is now at the root of nearly all organised crime - and law enforcement agencies must adapt rapidly to counter it, reports BBC World Service.

Europol says police have to be prepared to chase criminals across the "darknet", the secretive criminal use of the internet to trade everything from drugs and weapons to child pornography. 

The report says that although migrant and drug smuggling remain Europe's largest criminal activities, the online trade in illicit goods and services may come to eclipse them in size and profits. 

Europol says it's identified some 5,000 criminal gangs which are active across Europe.

Conservative MP calls for NICs U-turn

The Chancellor, Philip Hammond, has insisted his plan to increase National Insurance Contributions for millions of self-employed people is a fair and modest measure. He says nobody earning less than £16,250 a year will pay more - and six out of ten people who work for themselves will see a reduction in their contributions. 

But some Conservative MPs are urging Mr Hammond to rethink the changes. 

Quote Message: What we're gonna do is we're gonna stop this happening. You know, my priority is to help those ordinary working families who want to set up their own small businesses, as I say, many of them are entrepreneurs, they're taking risks those families, they really are the backbone of our economy. I think this is just something that's slipped through the net and what we've gotta do is make sure it doesn't get through the net, we've got to make sure it gets stopped. The chancellor needs to do a U-turn, he needs to do it quickly from Stephen McPartland Conservative MP for Stevenage

Trump has 'woken up the animal spirits'

President Trump's economic agenda has ignited US business and consumer confidence and he expects at least some of the administration's proposals to be enacted, according to the chairman and chief executive of JP Morgan Chase.

In an interview with Bloomberg Television  Jamie Dimon ( seen here left with President Trump ) said: "It seems like he's woken up the animal spirits," adding that confidence had "skyrocketed because it's a growth agenda," 

Mr Dimon said: "If he gets it done, even part of it, it will be good for growth, good for jobs, good for Americans. I'm really confident he will get that done."

Chunk taken out of Domino's Pizza shares

The FTSE 250  closed down by 0.21% at 18,891.54%.

The biggest faller on the index was Domino's Pizza, which ended the day 13.2% lower after the chain reported a slowdown in sales at the start of the year.

Like-for-like sales in the UK rose by 1.5% in the first nine weeks of 2017, compared with 10.5% growth a year earlier.

The news overshadowed Domino's Pizza's full-year results, which showed that underlying pre-tax profits had risen by 17% last year to £85.7m.

FTSE 100 closes down again

The  FTSE 100  has closed at its lowest level in more than a week, down by 20 points or 0.27% at 7,314.96. 

IT's the sixth trading day in a row that it has fallen. 

The biggest faller was supermarket chain Morrisons, which reported its first jump in profits for five years, but warned of "uncertainties" ahead, particularly price rises of imported food if sterling stays at lower levels. It closed down by 6.2%.

"Supermarket shares have jumped a bit, but there is this wider concern that they're not going to be in a position to fend off the higher prices - they're going to try and keep prices low because of the price war... but input prices are rising," said Jasper Lawler, senior market analyst at London Capital Group. 

The other four biggest declines were in mining stocks which were hit by a fall in the price of metals including copper. 

BHP Biliton fell by 6.6%, Anglo American by 5.8%, Glencore by 3.7% and Antofagasta by 3%. 

The biggest climb was seen by insurer Aviva which rose by 6.5% following a strong set of results.