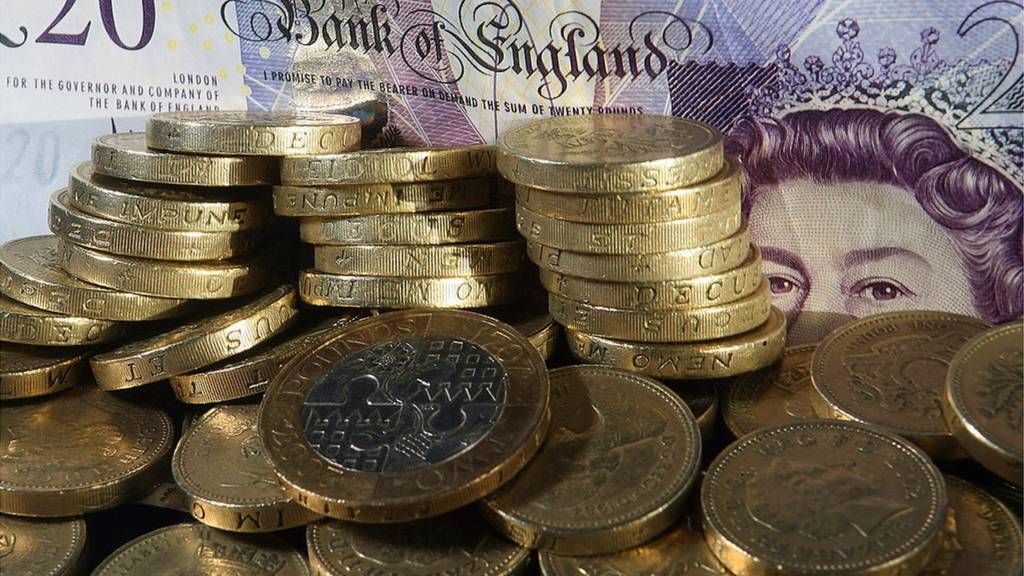 Business Live: Latest on JCB quitting CBI; Sterling sinks
Summary
Sterling hovers around $1.23
Retailers warn of Brexit price rises
Samsung 'adjusts' Galaxy Note 7 production
RBS 'squeezed businesses', leaks reveal
Economists win Nobel prize for contract theory
That's your lot for another day. The Live Page team will be back tomorrow from 06:00. See you then.
Wall Street closes higher
US stocks closed higher, with oil firms boosting the Dow Jones as crude prices rose. Exxon was the biggest riser on the index, adding 2%, while Chevron rose 1.9%, as US crude prices jumped 3% to $51.35 a barrel, a one-year high. 
But shares in Twitter tumbled 11.5% after reports that more bidders had lost interest in a takeover bid. Bloomberg said that Google, Walt Disney and Salesforce were now unlikely to make an offer.
Overall, the Dow Jones ended up 0.5% at 18,329. The tech-heavy Nasdaq gained 0.7% to 5,328.67, while the S&P 500 rose 0.5% to 2,163.66.
Shares in Apple gained as the woes for its rival Samsung intensified. Phone companies in the US and the UK have now suspended replacements of Samsung's latest Note 7 device after reports that new "safe" models are still at risk of catching fire. Apple shares rose 1.8% to $116.59. 
The end of the yellow builder's hat?
A plaudit for JCB
Campaign group Open Britain tweets:
Gatwick to carry on regardless?

As we mentioned earlier, on Radio 4 this morning, Gatwick chief executive Stewart Wingate steadfastly declined to say whether he would proceed with building a second runway at Gatwick regardless of what the government decides.
The Independent reported on Sunday that the airport plans to build its new runway even if it is the third runway at Heathrow that gets the go-ahead.
The problem with this is that planning permission for such a big project would need to come from the secretary of state, so if the government is opposed to the Gatwick plan it will not happen.
The Independent argued that "Theresa May will not dare to block a project that shows Britain is still in business – even though the Davies Commission regard two runways as unnecessary".  
Never let it be said we don't give credit where it's due.
Sky News, having broken the JCB/CBI story this evening, has another mini exclusive (assuming it's true).
Fitness club chain Pure Gym is reportedly abandoning its stock market listing because of market conditions. Sky says Pure Gym will confirm the news on Tuesday.
Buffett's Trump riposte in full
Prof Justin Wolfers tweets:
JCB won't say exactly why it has quit the CBI lobbying group. And neither, it seems, will the CBI.
A spokesman for the employers' group says: "It's always a shame to see any member leave the CBI, but we recognise that businesses have competing priorities and we respect that." 
So, expect that information vacuum to be filled by speculation of Brexit disagreements. 
JCB chairman Lord Bamford's support for leaving the EU was underlined when Vote Leave - the official "out" campaign - confirmed this summer that it had received two donations of £100,000 from JCB. 
On Sunday, leaders of the CBI expressed alarm at the apparent direction of government policy towards a hard Brexit option, which they say could see tariffs imposed on 90% of British exports. 
JCB quits CBI amid claims of Brexit differences
UK manufacturer JCB has quit the CBI employers' group. A spokesman for the company, which makes construction equipment, declined to say why.
However, Sky news, which broke the story, said it was because of the CBI's anti-Brexit stance. 
Lord Bamford, JCB's chairman, was one of the leading UK businessmen to support Vote Leave in the run-up to June's referendum.
Scottish firm raises suspicions over historic break-in
There's a fascinating story in the Guardian about an innovative - but now defunct - Scottish renewable energy company, Pelamis Wave Power.
As the paper points out, so innovative was the company that a 60-strong delegation of Chinese visitors went along to have a look at how the cutting edge technology could harness wave power.
The trip to Pelamis was part of a visit to the UK by China's then vice-premier.
Two months later, in March 2011, there was a break-in at Pelamis, and the theft of laptops. Nothing else was taken. 
Fast forward a few years, and with the theft never having been solved, pictures began emerging showing a remarkably similar project being manufactured in China.
Of course, as the Guardian says, Chinese engineers could well have been working along roughly the same lines as the UK engineers. 
Or, it may be that China attempted to replicate the design based on pictures of the Pelamis project freely available on the web.
Odd though, isn't it?
RBS director Jon Pain defends bank over GRG claims
BBC journalist Andrew Verity investigated allegations for Newsnight
Lord Mervyn King, former governor of the Bank of England, has told Sky News we should "welcome change" as the pound slumps.
Twitter reacts:
Apple rides high on Samsung's strife
Apple's stock hit a year high today, up over 2%.
FT Fast shared the tech company's good news as rival Samsung cut production of its Galaxy Note 7 phones.
Mobile service providers also announced they were no longer offering replacement handsets as concerns swirled they are in fact no safer than customer's original phones.
In a new post on the Virgin website boss Richard Branson shares what his extreme hot air ballooning adventures taught him about business.
In 1987 he signed up as co-pilot for a mission to cross the Atlantic in a hot air balloon. He had zero experience. 
The balloon ended up crashing in the Irish Sea. The "adventure" of the experience, Branson writes, taught him many things:
"Namely, that we should: never fear fear, but instead stare it in the face and seek to overcome it; turn challenges into opportunities; and place our trust in others with the skills that we lack." 
Ballooning, he said made him "more optimistic" than ever.
Rather him than me.
Twitter falls as Wall Street gains
There's no respite for Twitter shares, which continue to fall after reports that it was now unlikely to receive takeover bids. The share price is now down 14%.
Wall Street generally, however, is rising. Energy companies are up in tandem with the price of oil. Materials companies are also moving higher.
Apple is rising after new reports of fires affecting Samsung's Galaxy Note 7 phone, which competes with Apple's iPhone.
The Dow index is up 148 points, or 0.8%, to 18,388. The S&P 500 rose 15 points, or 0.7%, to 2,168. The Nasdaq added 48 points, or 0.9%, to 5,340.  
BHS: Arcadia paid £2m to favoured staff
Interesting stuff on Panorama tonight. The programme has learned that Sir Philip Green's Arcadia group made special payments to favoured BHS staff.
Panorama found that around 200 staff at BHS headquarters received more than £2m in total as the business went into liquidation.
Sir Philip's spokesman said payments were made to help retain staff as they looked for a buyer.
But the programme found that staff only received the payments after no buyer had been found.
Panorama is on BBC 1 at 20:30, or catch up afterwards on iPlayer.
Buffett does some Trump fact-checking
US presidential hopeful Donald Trump cited billionaire Warren Buffett as someone who uses similar tax planning to himself. Well, the legendary investor has been doing his own fact-checking. "I've paid federal taxes every year since 1944, when I was 13," says Buffett, who has now - unlike Trump - released some personal tax information.
RBS: Tyrie says report must be published asap
A financial regulator's report into claims that Royal Bank of Scotland secretly tried to profit from struggling businesses must be published as soon as possible, Treasury Committee chief Andrew Tyrie says. He described the allegations as "shocking".
The Financial Conduct Authority is reviewing a report into RBS's Global Restructuring Group, the bank's turnaround division for small firms, but no date for publication has yet been set.
Mr Tyrie told the Press Association: "On the basis of what has come out so far, this appears to be a shocking story, with many businesses at the wrong end of it, and who deserved better. 
"The longer the delay in publication, the longer that many small firms may have to wait to receive any compensation."
The FTSE 100 closed near its high for the day, ending 0.75% up at 7,097.5 points. The rise in oil prices helped commodities stocks. BHP Billiton was the biggest riser, up 2.8%, followed by Royal Dutch Shell, 2.7% ahead.
Housebuilders Persimmon and Taylor Wimpey, down 2.97% and 2.64% respectively, were the main fallers.
Shares in Twitter have sunk more than 13% following a Bloomberg report over the weekend that the social media company was unlikely to receive any takeover bids. 
Salesforce.com, Google and Walt Disney, which had worked with banks on a potential acquisition, are unlikely to proceed, Bloomberg reported on Saturday, citing people familiar with the matter. 
Twitter had planned to hold a board meeting with outside advisers on Friday to discuss a sale but cancelled, Bloomberg said.