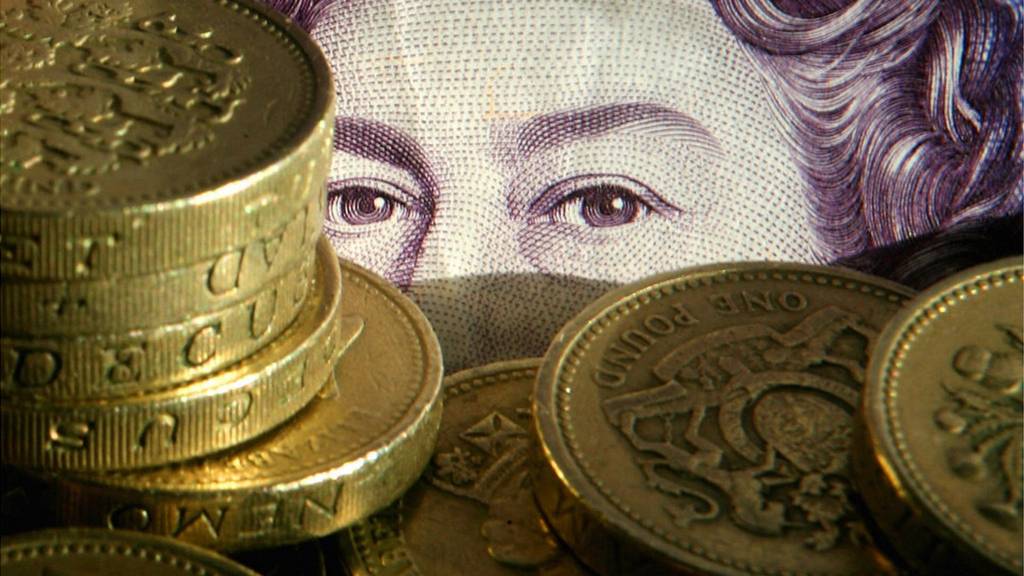 Business Live: FTSE 100 closes up 1.3%; Pound falls
That's your lot for another day. Please join us again tomorrow from 06:00.

'Don't delay rate hike' - Fed member

A member of the US Federal Reserve has warned about the risks of delaying an interest rate rise. 

Cleveland Fed President Loretta Mester suggested she would back a modest policy tightening next month.

"We have to be a little pre-emptive in making sure that we're moving the interest rate up so that we can keep the expansion sustained," Mester.

Speaking on Bloomberg Radio, she added that the case would "remain compelling" to back a rate hike at the next policy meeting were the economic data to come in largely as she expects. 

Wall Street close: Netflix up on takeover rumour

US stocks began the fourth quarter on a downbeat note, falling despite gains for Netflix and Twitter on takeover speculation. Analysts said that US investors were taking profit after Friday's strong session.

Netflix jumped 4.1% on speculation it could be acquired by Disney. Disney has also been mentioned as a potential buyer of Twitter, which also ended up 4.1%.

At the closing bell, the Dow Jones stood at 18,253.85, down 0.3%. The broad-based S&P 500 shed 0.3% to 2,161.20, and the tech-rich Nasdaq fell 0.2% to 5,300.87.

Oil jumps on Opec deal hopes

Oil rose more than 1% on Monday, with Brent settling above $50 a barrel the first time since August and US crude hitting three-month highs.

What's behind the rise? Firstly, Iranian President Hassan Rouhani has called on other oil producers to join OPEC in supporting the market. 

Secondly, the dollar's retreat from session highs seems to have enticed more buyers into oil as greenback-denominated crude became less costly to holders of other currencies.

For what it's worth, here's Krispy Kreme's response for a comment on reports that its UK stock market flotation has been abandoned: "It is a no comment."

Tuesday could be bleak if you work for Swedish telecoms group Ericsson.

The country's SVT public television station is reporting that the company will announce job cuts of between 3,000 to 4,000.

SVT says the government has been informed. There is no news yet about where the cuts might fall. Ericsson employs about 116,000 people worldwide, including 15,000 in Sweden.

Last month, Swedish media reported that Ericsson planned to end manufacturing in the country.

Citi warning over post-Brexit jobs

There's been another warning about lost jobs in London's financial sector after Britain leaves the EU. This one comes from the UK chief of Citi, the US bank.

James Bardrick, UK Country Officer for Citi, which has 9,000 UK employees, said that even if Britain negotiates access rights to European markets, banks were likely to reassess London operations.

"They may, for reasons of risk management, and having been reminded that things can and do change, may want to have a more balanced model," he told delegates at an event at the Conservative Party's annual conference.

"It's unlikely you that would see such a high concentration in UK to serve the whole of a region when the UK is not part of that economic region." 

Austerity isn't over

Read the BBC economics editor's latest blog:

US construction spending falls again

US construction spending fell in August for the second straight month to its lowest level in eight months, an unexpected drop driven by weakness across public and private sectors.

The successive declines suggest home building might not help economic growth in the third quarter. The Commerce Department said on Monday that construction spending dropped 0.7% in August to a seasonally adjusted annual rate of $1.142tn, the lowest since December 2015. Economists had expected outlays to rise 0.2%. 

The government also revised downward its estimate for July, saying spending declined 0.3% rather than the initial estimate that outlays were unchanged. 

The Telegraph and news agency Bloomberg are reporting that Krispy Kreme, purveyor of ultra-sweet doughnuts, is no longer planning to float itself on the London stock market. It looks like there will be a private sale.

Greek riot policemen have used tear gas against pensioners who were protesting in Athens against more cuts in their state pensions.

French bosses try to change their image

The World Tonight on Radio 4 is broadcasting an item this evening from its reporter John Laurensen. He has been out with a group of French employers who are trying to change the image of the "boss class". These entrepreneurs meet up monthly and put on pink helmets, blue capes and ride mopeds, to show they are just like the employees. It seems to be working, he reports.

Whatever next - rocking vicars?

Italy is widely derided as a submerging economy, as compared to an emerging one, thanks to its long-term economic stagnation.

Does the Italian government care about such opinion? Not a jot.

The FT reports the Italian Finance Ministry as saying that a 50-year bond (that's a glorified IOU to finance government spending) will be issued "in the near future", to mature in March 2067.

Low inflation in the eurozone means its constituent countries can take advantage of very low, long-term interest rates to borrow cheaply.

Similar bonds have been issued recently by France, Spain, and Belgium.

Belgium: a month to forget

The news agency Agence France Presse reminds us that it has not been a great four weeks for Belgium. Dutch bank ING said today it would cut 7,000 jobs, with at least half of them in neighbouring Belgium. 

But that comes after US machinery giant Caterpillar announced the closure of a plant at Charleroi, destroying 2,000 jobs. French insurer Axa and US coffee maker Jacobs Douwe Egberts are also shedding hundreds of jobs.

Meanwhile, Germany's Lufthansa is taking full control of Belgium's only major air carrier, Brussels Airlines, with a restructuring looking inevitable.

Now people are wondering how long it will be before AB InBev, the world's biggest brewer and newly-merged with SABMiller, relocates its headquarters.

RBS in $120m toxic mortgage settlement

Royal Bank of Scotland Group will pay $120m to resolve a Connecticut state investigation into the bank's underwriting of toxic mortgage-backed securities ahead of the 2008 financial crisis.

The deal, announced by Connecticut Attorney General George Jepsen, came as the bank has been seeking to resolve a series of probes and lawsuits over mortgage bonds.

Before the financial crisis, authorities said, the bank's RBS Securities unit was the lead underwriter on $250bn worth of residential mortgage-backed securities, an investment product backed by payments by thousands of homeowners.

When home prices collapsed, subprime mortgage borrowers whose loans were linked to the securities were unable to make payments.

It was a good day for the FTSE 100, which jumped 1.22% to 6,983.5 points, helped by good manufacturing data and hopes that the pound's sharp fall will help exporters.

The top risers, however, were a mixed bag. Hotels group ICH and building materials group Travis Perkins both rose 3.1%, followed by Anglo American, 2.87% better.

The biggest fallers were ITV, down 1.8%, and Marks and Spencer, 1.5% lower.

Janus opens gates to Henderson

London-based asset manager Henderson Group is buying US rival Janus Capital Group in an all-share $6bn deal to cut costs and boost profits in the face of growing competition from index funds.

The combined company, Janus Henderson Global Investors, will be based in London and manage $320bn in assets, potentially making it the 39th largest asset manager. 

Henderson chief executive Andrew Formica told a media conference call that talks began at the start of the year and were not affected by the Brexit referendum.

Facebook tries again

BBC technology correspondent tweets:

Cath Kidston makes its biggest sale

Cath Kidston, the UK fashion firm whose striking floral prints have won global appeal, has been bought by a private equity group.

Baring Asia already owned a minority stake and has now taken full control. No financial details were disclosed.

Cath Kidston, the designer who launched the eponymous label, still has a stake in the company. 

She started out with a single shop in London's fashionable Holland Park, but the retailer now has outlets across the globe, including 133 in Asia. 

As part of the acquisition, former Gucci chief executive William Flanz will step in as chairman, replacing Paul Mason.

US car sales hit the brakes

US car sales had a difficult September, with Ford suffering an 8% fall year-on-year. General Motors saw an 0.6% drop, but managed to grow market share. Car sales, an important indicator of consumer spending, have been slowing over the summer despite low oil prices.