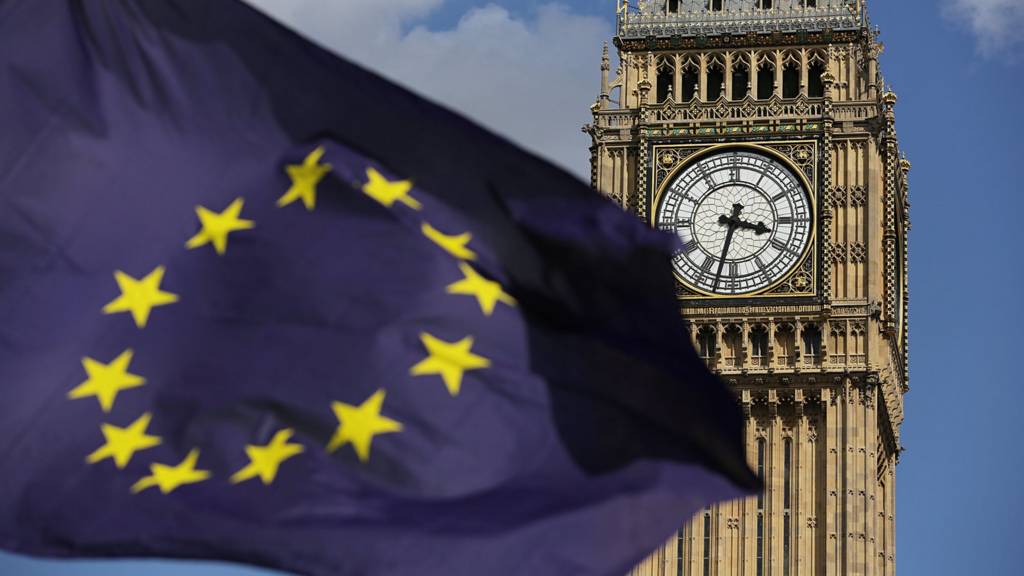 Business Live: Pound rises after services rebound
Summary
UK services industry rebounds in August, suggesting the country could "avoid recession"
Japan warns firms may move European HQ out of Britain
MPs to debate calls for second EU referendum
Follow BBC News on Snapchat snapchat.com/add/bbcnews
Join our live debate on the BBC News Facebook page at 16:30 facebook.com/bbcnews
Use #BrexitBritain on Twitter to share your thoughts https://twitter.com/bbcnews
We are closing early today

There are no US markets today because it is Labor day there. See you tomorrow.

In London the 100 share index closed 15 points lower at 6,879.

On the foreign exchanges the pound was barely changed at 1 dollar 33 and 1 euro 19.4.

Who's keen on a Brexit trade deal?

Prime Minister Theresa May says a range of non-EU leaders - including Indian Prime Minister Narendra Modi - are open to trade deals with the UK after Brexit.

Leaders from Mexico, South Korea and Singapore would also "welcome talks on removing the barriers to trade between our countries", she said after a series of meetings at the G20 Summit in China.

Brexit trade deals

Single market access? What's that then?

To help decipher if politicians (or anyone else) are talking sense about the UK's possible trade deals after Brexit, it is worth reading this overview from the IFS, published on August 10th: https://www.ifs.org.uk/publications/8413

The BBC wrote it up as a short story: http://www.bbc.co.uk/news/business-37023488

Its chief point was that "single market access is virtually meaningless as a concept". 

The report said: "Any country in the World Trade Organisation (WTO) - from Afghanistan to Zimbabwe - has 'access' to the EU as an export destination." 

The real issue, the report said, is membership of the EU (or not).  

The full report contains a handy guide to the four broad post-Brexit trade options, outside the EU.

1) EEA membership (for example, Norway).

2) An EU-UK free trade agreement (FTA).

3) WTO rules.

4) Unilateral 'free trade'.

Brexit - your views

'Cast aside like old tea bags'

Business Live readers, Lorna and David Button, say: 

"Many of us are disenfranchised due to the 15-yrs-abroad rule. Please note the Tories under Cameron said that rule would be repealed after the referendum but now Mrs May says her civil servants have declared that task too difficult and unworkable! How dare we be cast aside like old tea bags.

"Of all those to be affected by this preposterous Brexit, it is the senior UK citizens based here in Spain, France, Italy etc who will be pushed aside and forgotten. We urge the BBC to hear our voice and anger at being ignored in the debate.It is the loss of our reciprocal health care arrangements, tax issues and freedom to travel which concern us most."

The 15-year rule prevents British citizens who have lived abroad for more than 15 years from voting in UK elections.

'Europe's tallest residential skyscraper'

Copyright: Greenland Group

A Chinese property company has confirmed plans to develop what it calls Western Europe's tallest residential skyscraper in London.

Greenland Group is pushing ahead with Spire London, an £800m project, which will rise 235m (771ft) on a site close to Canary Wharf in London Docklands, according to media reports. By way of comparison, the Shard is 310m tall. 

Yuliang Zhang, chairman and president of Greenland Group, said: "Spire London will create a new iconic landmark on the London skyline. This tower will be Western Europe's tallest residential building and underlines London's enduring status as a world-class city and destination."   

Business class airline leaves Luton

La Companie, which describes itself as a "boutique business class airline", has suspended its route between Luton airport, near London, and New York.

The French airline operates up to six flights a week between those cities.

La Compagnie blamed "a new economic climate in Europe, fuelled by Brexit". 

The company plans to add a second daily flight from Paris to New York.

Brexit - your views

View from a former Member of European Parliament

A retired Conservative MEP, John Corrie, writes:

"You would think from all the talk by Cabinet, Brexit ministers and MPs that they were setting the agenda. Nothing could be further from the truth. The United Kingdom does not hold a single bargaining card. 

"The rest of the EU are glad to get rid of us. With all 27 countries having a veto on any proposed free market deal the Spanish members just laugh when one suggests the UK will take back its fishing waters. 

"Free movement of people is enshrined in EU law and they will not budge on it, so no free trade deal. Bilateral deals between non-EU countries and member states could bring the wrath of the Commission and penalties on their country."  

Heading into the final 30 minutes of trading in London, the FTSE 100 is down 7 points at 6,887. 

"A resurgent British pound, US markets on holiday and perhaps some back-to-school blues left UK stock markets a little sanguine on Monday," said Jasper Lawler of CMC Markets.

Royal Bank of Scotland and Lloyds bank are two of the biggest fallers after they were downgraded by analysts at Deustche Bank.

Brexit - your views

The view from a small family business

Business Live reader Matt Buxton tells us how his business is suffering because of the Brexit vote.

"The country has not felt most of the effects of the slump in the pound yet, because big businesses buy stock well in advance. Little businesses like us live much more hand to mouth. We order stock in and try to sell it as soon as it arrives. We then use the profits to order more stock. We don't have massive cash reserves to order stock in bulk months before selling it. The falling value of the pound is already pushing up our prices and squeezing our profit margins.

"We export more to the EU just because Europe is right on our doorstep. Free trade deals to Australia are all well and good but they aren't going to push the price of postage down. Without the EU single market we will lose what is by far our most lucrative contract.

"I've already had to assure my supplier that I'll help him find another distributor within Europe if Brexit drives us out of the single market. I will then be forced to wind the business up."

May 'didn't discuss Hinkley' with China

Ahead of the G20 in China, much of the focus on Theresa May was about how she would explain to China's President Xi Jinping her delay over Hinkley Point. 

The BBC's Laura Kuenssberg reports that, in the end, when Mrs May and President Xi held talks earlier today they didn't discuss the nuclear project. 

Brexit - your views

Doom-mongering and point systems

Business Live reader, Alastair Price, says: 

"It is now clear that the July figures were simply a reaction to the doom-mongering we saw from the BBC and the remain side. The recovery in manufacturing, services etc will see the pound continue to strengthen although it will remain weaker than before the referendum in the short term. This recovery will reduce the inflation that is now the source of doom-mongering."

Meanwhile, a reader in Australia, Brian Kane, says: 

"As to immigration, we should set up a point scoring system as it works exceptionally well over here in Oz and the country's home security is very high and still works well with international co-operation."

May on China-UK relations

Brexit - your views

Facts and opinions

Business Live reader Chris Denham says: 

"Nearly all the remain "facts" are and were just opinions, whereas the hard statistics are beginning to point to a "soft landing" and not a slump."

But Stephen Haworth says the actual impact of Brexit will not be felt fully until the UK leaves the EU: 

"Everything else is exactly as it was before the Referendum vote, we still have freedom of movement, we still have tariff free trade with the EU, we still have bank "passporting". In essence there is no change to how businesses do business and at the moment they can enjoy, for a while, the weak pound in generating attractive business deals."

Former French budget minister on trial

France's former budget minister Jerome Cahuzac has gone on trial, accused of tax evasion and money laundering.

Mr Cahuzac resigned in 2013 after it emerged he had once held an undeclared Swiss bank account and had lied about it to parliament.  

He initially denied a report by the investigative website Mediapart that he had kept an undeclared Swiss bank account until 2010.

But after a meeting with investigating magistrates in April 2013, he admitted having the account, which contained about 600,000 euros (£460,000). He said at the time that he was "consumed by remorse".

Protests against the Jungle in Calais

French businesses owners and locals blockade the main road into the Port of Calais as they await the arrival of a convoy of trucks protesting against The Jungle migrant camp. 

Local people and business owners are taking part in the protest, dubbed Operation Escargot, calling for The Jungle camp at the French port to be demolished. 

Up to 10,000 migrants are now living at the camp and are using desperate and violent measures to try and board trucks heading for the UK. 

Anti-immigrant protests in Calais

Harbour workers, truck drivers, farmers, storekeepers and residents attend a demonstration on the motorway against the migrant situation in Calais.

Somali hawkers spark street battles

Retailers in the Kenyan capital Nairobi have called on the government to resolve the problem of street traders from Somalia blocking entrances to their shopping malls. 

Over the weekend there were running battles between anti-riot police and hawkers in the business district of Eastleigh in Nairobi. 

Eastleigh is one of the biggest markets in east and central Africa and it is renowned for selling affordable electronic goods and clothes.

Omar Hussein, the secretary general of the local Business Community, told the BBC the mostly Somali hawkers do not contribute to the Kenyan economy.

'It's British fish and we want it'

The World at One

BBC Radio 4

The World at One has been spending the morning in Cornwall to gauge residents' opinions on Brexit. 

Fisherman Timmy George is pretty clear where he stands, telling Edward Stourton that Mrs May is "backtracking" on the assertions that were made by Leave campaigners during the referendum and needs to show more backbone. 

He says the Cornish fishing industry has been "decimated by the powers that be" and calls for a 20 mile exclusion zone off the coast where only British trawlers can fish. 

"It is British fish, it is the English Channel and we want it," he says, adding that foreign vessels should be "kept out". 

The Foreign Office has appointed its first ambassador to Iran since 2011 in the latest sign of improved diplomatic and trade relations.