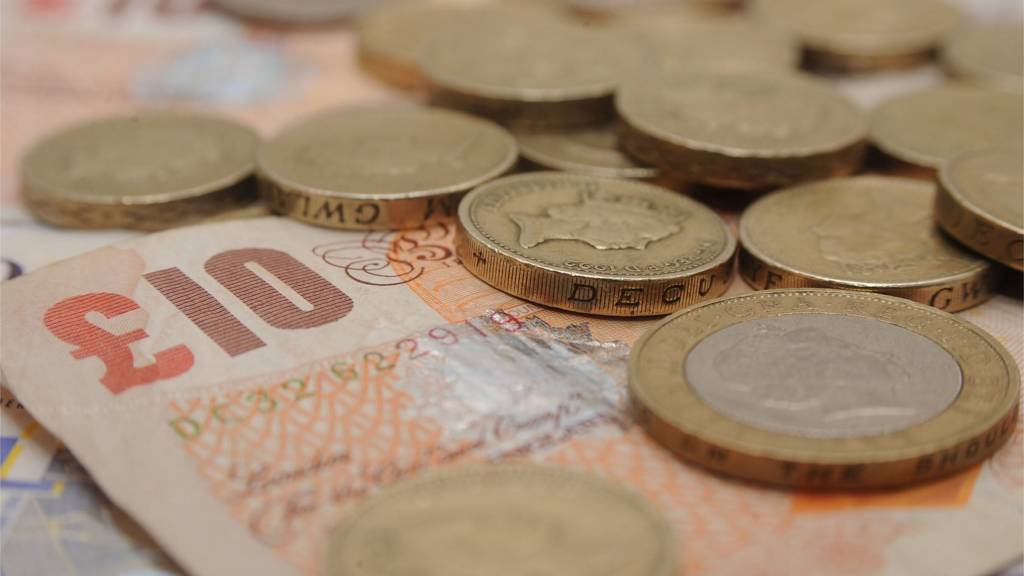 Business Live: FTSE and pound fall
Summary
UK manufacturing sinks to three-year low in July
Uber China to merge with Didi in £26bn deal
UBS rogue trader warns banking culture has not changed
Qatar Airways boosts IAG stake
That's it for Monday's Business Live. We're back tomorrow from 06:00.

Technology shares lead the way on Wall Street.

The Nasdaq Composite rose 0.4% to 5,184, helped by a 1.7% gain for Apple.

But both the Dow Jones Industrial Average and the S&P 500 fell - but not by much.

The Dow and the S&P 500 lost 0.1%.

A sharp fall in the price of crude oil spurred selling in oil shares.

Exxon Mobil fell 3.5% and Chevron fell 3.3%.

Wyre Davies is the BBC's South America Correspondent.

Verizon buys Dublin-based Fleetmatics

US telecoms giant Verizon is buying Dublin-based Fleetmatics in a deal worth $2.4bn. Fleetmatics.

The offer represents a 40% premium on Fleetmatics closing share price on Friday.

Fleetmatics services allow companies to track their fleets of cars, vans or lorries using GPS.

Last week Verizon announced a deal to buy Yahoo's internet business for $4.8bn.

We're looking at the wrong data

Barry Ritholtz is a US money manager and financial commentator. In his latest column he says that "economists, journalists and asset managers using the wrong history for their analysis".

Comcast hit with $100m lawsuit

The US state of Washington has filed a lawsuit against cable-TV giant, Comcast.

The company is accused of deceiving customers into paying for a service protection plan, that the lawsit says is "near-worthless".

Comcast is also accused of applying improper credit checks and service fees.

Washington State Attorney General Bob Ferguson said: "This case is a classic example of a big corporation systematically deceiving Washington state consumers and putting profits above those consumers.''

Comcast says it is "surprised and disappointed" by the lawsuit.

Protest at Byron burger restaurant

Pictures are being tweeting of a protest outside a branch of the upmarket Byron burger chain in London. 

A crowd has gathered outside the branch in Holborn, protesting over the company's clamp down on staff working illegally at its restaurants.

Dozens of staff were arrested last week.

While there are many tweets supporting the protest, there is also support on Twitter for the company's action.

Has free trade hurt US manufacturing?

Some in the US argue that free trade has resulted in manufacturing facilities moving abroad to lower cost nations.

The Washington Post's challenges that assertion.

It points out that manufacturing output is at a peak and that's, in part, due to free trade.

The real problem is that US factories use more technology, and just don't need workers, the article says.

Look hard for savings deals

Money Box presenter Paul Lewis tweets:

Shares in Italy's biggest bank, Unicredit have tumbled more than 9% after its poor showing in stress tests conducted by European regulators.

"The stress test results confirm the necessity for UniCredit to reinforce its capital position," said Luigi Tramontana from Banca Akros.

Analysts have said UniCredit needs to raise as much as €9bn. 

Gawker Media founder files for bankruptcy protection

Gawker Media founder and chief executive Nick Denton has filed for personal bankruptcy protection, after the online news site lost a $140m (£97m) privacy case earlier this year.

The news site itself filed for bankruptcy in June, in a move which could allow it to avoid paying the damages.

In March, Gawker was ordered to pay wrestler Hulk Hogan for invading his privacy by publishing a sex tape.  

Watch Business Live for more on Uber/Didi tie-up

BBC presenter Jamie Robertson tweets...

China criticises 'suspicious' approach to Hinkley

Officially the Chinese government has said it hopes for a smooth and speedy implementation of the Hinkley Point project.

But a fresh statement from China's state-run news agency suggests it is not that happy with the UK government's decision to wait until early autumn to review the project.

It said it cannot understand the "suspicious approach that comes from nowhere to Chinese investment".

"The new British government is actually running the risk of dampening the hard-won mutual trust with China.

"China can wait for a rational British government to make responsible decisions, but can not tolerate any unwanted accusation against its sincere and benign willingness for win-win cooperation," the state news agency added.

Scotrail tries to head off strikes

Scotrail has made another attempt to head off further strikes in a long running dispute over more driver-only trains.

The RMT union, which represents conductors, has told its members that the company is now "considering" the retention of conductors on new electric multiple unit (EMU) trains, and trains on some other Scottish routes. 

Strikes scheduled for 7 August, 11 August and 13 and 14 August are still on says the union, though Scotrail wants those strikes to be suspended as part of any forthcoming talks.

Oil falls below $40 per barrel

The benchmark US oil price has fallen below $40 a barrel, for the first time since mid-April.

West Texas Intermediate fell as low as $39.92 per barrel, before recovering slightly.

A short while ago it was down $1.53 a barrel, at $40.07.

Recent figures have raised concern about an oversupply of oil.

A survey showed that production among OPEC nations hit a record last month and there's been an acceleration in the addition of oil rigs in the US.

Dr Doom says Italy is the eurozone's 'weakest link'

If you feel are feeling a little too cheerful, then read this column from Noriel Roubini, one of the few economists to forecast the bursting of the housing bubble in 2008.

Also know as Dr Doom, Mr Roubini forecasts much volatility in European politics, which could unsettle markets.

"Italy currently is the eurozone's weakest link," he says.

UK rate cut: 'Too little too early'

This analysis from Laith Khalaf at Hargreaves Lansdown.

"A rate cut on Thursday is too little, too early when it comes to stimulating the UK economy, reflecting the fact the Bank of England doesn't really have much left in the locker.

"Money is already cheap, and while lower rates will reduce borrowing costs slightly, they aren't likely to produce a step-change in corporate or consumer behaviour.

"Given low levels of visibility in economic forecasts, which aren't entirely reliable even at the best of times, it would seem prudent to wait for more data before pushing too many policy buttons.

That said, Mark Carney has really backed the MPC into a corner by indicating he thought a cut would be needed over the summer, in his initial response to the referendum result."

Banks and oil shares weigh on FTSE 100

Oil shares have been a drag on the FTSE 100. Shell fell by 2.8% and BP was down 2%.

Those shares were hit by - you guessed it - a fall in crude oil prices. North Sea Brent Crude was down 2.1%, as worries about oversupply resurfaced.

Overall the FTSE 100 closed 0.45% lower at 6,693.

Royal Bank of Scotland shares fell 1.5% and Barclays was down 2%. The two banks both had pretty mediocre results in the stress tests conducted by European regulators.

As usual there was a bit more drama on the FTSE 250. It closed 0.8% lower at 17,139.

Keller, which provides engineering services to the construction industry, plunged almost 11% after it reported a 12% fall in operating profit for the first half of the year.

Morrisons also cuts fuel prices

Morrisons is knocking 2p off the price of fuel. Its maximum price on unleaded petrol will be 105.7p per litre.

It points out that this drop follows two price reductions in the last 10 days.

The rogue trader who lost £1.4bn

Kweku Adoboli is the biggest rogue trader in British history. He lost Swiss bank UBS £1.4bn ($1.9bn) and was jailed in 2012.

He told John Humphrys how his crimes took place and about the culture at the bank at the time.