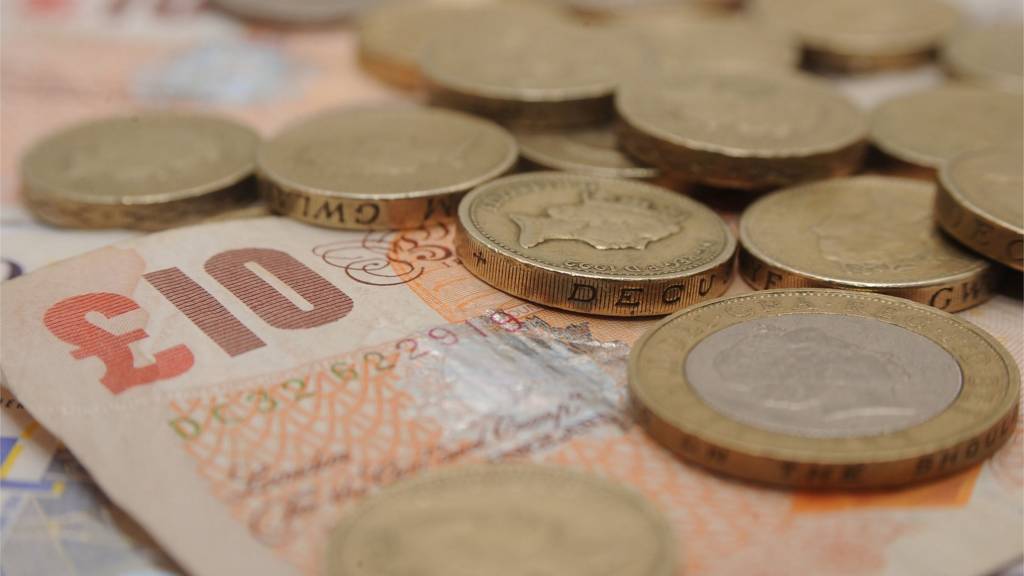 Business Live: Wednesday 27 July
Summary
US Federal Reserve keeps rates on hold at 0.25%-0.5%
Facebook revenues jump 60% year on year
Deutsche Bank profits fall 98% to €20m
Oil prices down sharply after US stockpiles increase
Tesla opens battery "gigafactory" in Nevada
That's it from the Business Live page today. Tune in again tomorrow morning at 6am London time.

Massive jump in Facebook revenue

The BBC's Michelle Fleury in NYC tweets:

Our personal finance reporter tweets

Oil prices hit a three-month low

Increased US stockpiles push US crude below $42

Meanwhile, since the Fed's latest statement did little to ruffle markets, a lot of investors are watching the oil price. And consequently so, dear reader, are we.

US crude has fallen as much as a dollar to $41.92 a barrel in today's trading, though it has bounced back slightly in the last half hour or so. 

But Brent Crude is still down more than 3%, standing at $43.50.

Apple stocks also flying high

Another tech giant, up 6.5%

US tech stocks being really helped by Apple, one of the elephants in the room...er, Nasdaq.

The company's shares jumped at the start of trading today, and are now above $103.

Mobile daily average users - one of the key metrics for judging the company's success - also beat expectations. 

Zuckerberg is "really pleased with the progress in video." But there is no breakdown or any hard numbers for video in these earnings. 

Facebook Q2 revenues hit $6.44b

Facebook's earnings per share of 97 cents dramatically exceeded analyst's expectations. 

Facebook shares soaring before earnings release

Social media giant's shares up 1.8%

A few minutes away from the company's Q2 earnings statement, investors seem to be fairly bullish - the stock is up more than $2 to a new record high of $123.40.

FanDuel looking at UK launch

BBC Scotland tweets:

Turkey's post-coup reaction against bank researcher

AK Investment's Mert Ulker loses licence

Turkey's recriminatory crackdown after the failed coup earlier in July has so far targeted policemen, soldiers, judges, university professors.

And now at least one research director in the financial sector has found himself in the cross-hairs, according to the AFP news agency. 

Mert Ulker is the head of research at the brokerage department of one of the country's largest banks, AK Investment, and is based in Istanbul. 

He wrote about the coup in his latest strategy report.

A pro-government newspaper, Sabah, called the report "dark propaganda."

Turkey's financial regulator, the Capital Markets Board, revoked his licence for failing to "fulfil his responsibilities" in preparing and publishing the report. 

Right now, Ulker is unable to work in the capital markets in any capacity. 

Meanwhile authorities have kept 8,113 people remanded in custody, according to the Interior Minister.      

Copyright: Associated Press

The Resolution Foundation has a report on the national and living wages out today:

Hotel corporate bookings holding up

A final tweet tonight from 5Live's Biz Presenter in Chesterfield:

Oil price continues to drop

BBC's Scotland biz and economy editor tweets:

Quote Message: "They're (the FOMC) hinting that they're going to go. The curve flattening is a bit of an indication that the market's beginning to price in the next rate hike maybe as early as September. It sounded a reasonably upbeat tone, not a big difference from last time, but a reasonably upbeat tone." from Kathy Jones Charles Schwab

Policy-makers at the US Fed voted 9-1 to keep rates on hold.

The lone dissenter was the Kansas City Fed President Esther George. She voted to increase the target interest rate range to 0.5% to 0.75%.

She has said previously: "The economy is at or near full employment...and yet short-term interest rates remain at historic lows. Keeping rates too low can also create risks."

Rate rise expected for later this year

The Fed may have kept its key interest rate constant at 0.25-0.5% in this latest statement. 

And that was surprising to almost nobody. Except perhaps the one board member who voted differently.

But the chances of a rate rise later in the year are looking increasingly likely, after policy makers talked up economic prospects and talked down concerns about stability - or "headwinds" as they like to call them. 

Before the Fed's two-day meeting, they put the chance of a rate rise by December at 52%. That's increased since the decision just minutes ago. 

Dow Jones and S&P 500 down

The Fed's decision to keep rates unchanged has had little positive impact on US stocks. 

The Dow Jones Industrial Average is down.

The S&P 500 is down.

US Treasury bonds are sliding too.

Only the Nasdaq is in the green.  

The Fed says inflation will rise to 2% as previous "headwinds" diminish, with a stronger economic growth and labour market.

Fed statement little changed

The third, fourth and fifth paragraphs of the Federal Reserve's statement were identical to the previous statement. 

Global uncertainty remains a big focus. 

Dollar is immediately gaining against the yen, euro and pound. 

Federal Reserve keeps rates unchanged

No change in rates, only minor changes in the US economic assessment. "Near-term risks to economic outlook have diminished," according to the latest Fed statement.

Inside Tesla's Gigafactory

North America technology reporter Dave Lee has been to the Nevada desert to hear Tesla founder Elon Musk talk about his global manufacturing ambitions.

The electric car maker's new $5bn (£3.8bn) 3,200-acre battery-manufacturing plant - the "Gigafactory" - has already begun production, but will not be in full swing until about 2020. At that point, it will have the largest physical footprint of any building in the world.