Sixth-form students use art to explore the future of the planet
More than 180 sixth-form students from 64 colleges in England reflect on sustainability and the challenges facing the environment, in online exhibition Planet Future.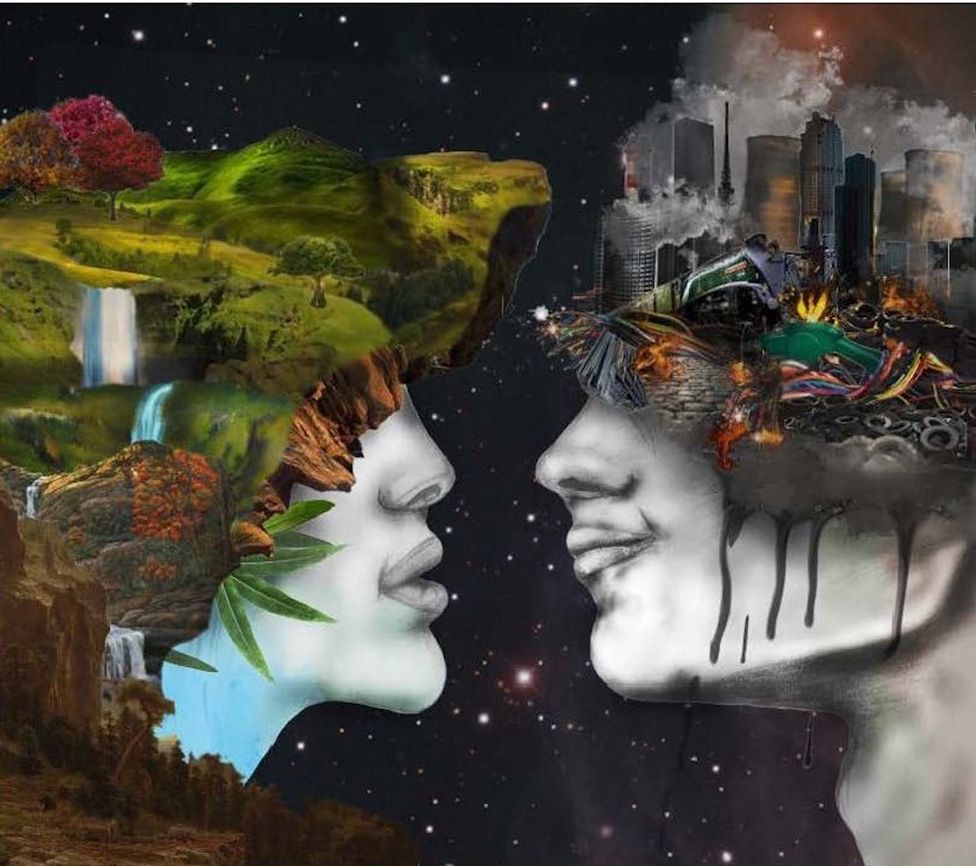 "The sustainability agenda has never been more important and the exhibition highlights students' hopes and fears about the future, while also showcasing their enormous creativity and innovation," said the UK government's former minister for skills, Alex Burghart, who launched the exhibition.
Bill Watkin, chief executive of the Sixth Form Colleges Association (SFCA), which coordinated the exhibition, said: "These works indicate how young people are feeling about our climate and the environment.
"It is imperative that we keep the arts in education secure and flourishing.
"If young people are to make a truly valuable contribution to society, even if they are to be successful scientists, engineers, doctors and technicians, they need to develop their creative skills, their artistic sensitivities and their ability to interact with others."
Here is a selection of work from the exhibition.
All photographs subject to copyright.