Foreign fields in a new light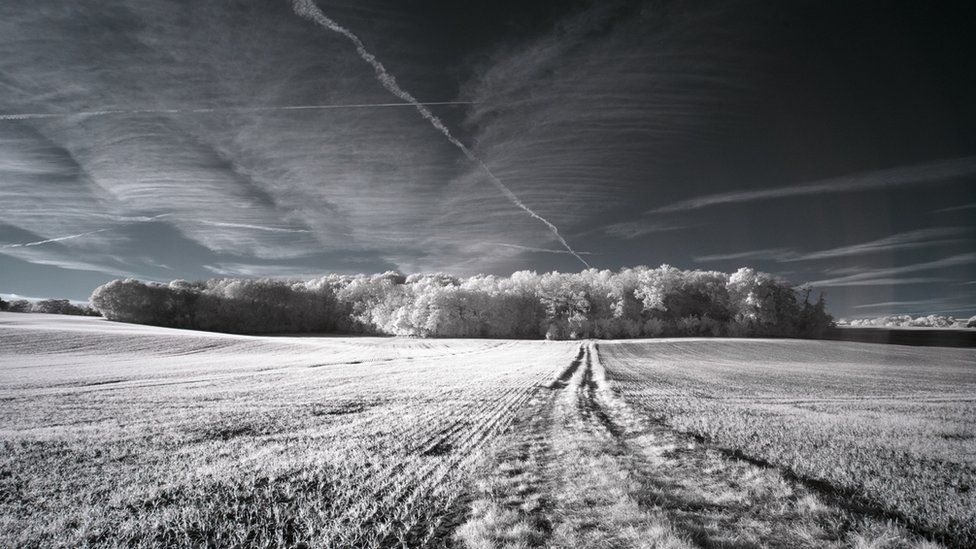 In the lead-up to the centenary of Armistice Day and the end of World War One, photographer Jonathan Beamish has been documenting the remaining traces of conflict on the Western Front.
Beamish has recorded the landscape shaped by war using infrared photography at some of the major battlefields in France and Belgium.
"In many places, the terrain still shows the unmistakable seams, gouges and fissures of battle," says Beamish.
"Infrared photography has always interested me as it can allow you to see beyond normal vision, to see colours normally invisible and even the ability to see in the dark."
Beamish has been experimenting with the medium for some time, and is aware of its use in surveillance and military links.
"I started in Solferino near Lake Garda in Italy, the site of a terrible one-day battle in 1859 with nearly 40,000 casualties. The horrors of Solferino, especially the total lack of care for the injured would lead to the foundation of the International Red Cross," says Beamish.
It also seemed a perfect fit to document the long-lost battlefields of World War One, and the traces of a conflict now 100 years on.
"Though much has grown back in the countryside and farmland of the Western Front, in many places the terrain still bears the unmistakable scars, gouges and fissures of battle," says Beamish.
"I wanted to do some act of remembrance and however minor, some reconstitution or consideration of the devastating history. Like many others I have ancestors that died on the Western Front. How many of us have had the chilling experience of seeing our surnames on the Menin or Thiepval Monuments?
"And what of the disappeared people and villages and the still cratered landscape?"
Beamish felt that using infrared would perhaps reveal something usually unseen, or a different vision.
"Infrared photography allows a wide range of visual options especially with new digital technology. Visually it can seem ethereal and bring gravitas to an image, he says.
"The colour can seem other-worldly."
He used two processes to filter the images, one which emphasises reds and blues and a second which leaves skies blue but foliage bright and pale.