England fans erupt with joy at World Cup penalty victory
England's World Cup penalty shootout win against Colombia was a rollercoaster of emotions for fans.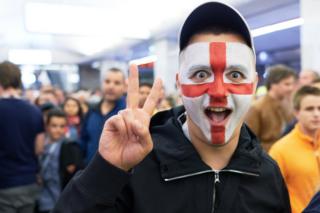 Those watching in the UK felt the tension as England and Colombia drew 1-1 and the game went to a penalty shootout, watched by 23.6 million viewers.
Fans in the The Lord Stamford pub in Manchester were on the edge of their seats.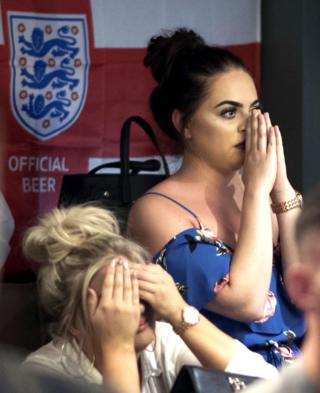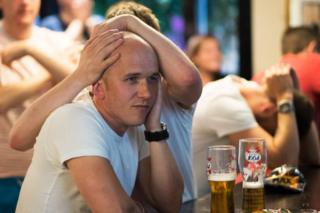 Fears soon turned to cheers as England won their first ever World Cup penalty shootout.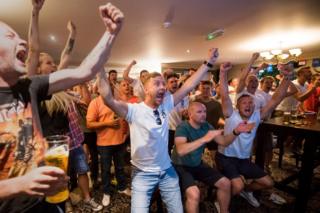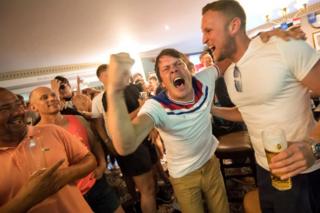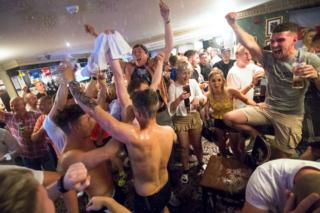 Fans on Brighton beach also felt the tension and then the joy of the England victory.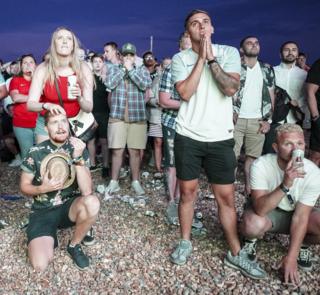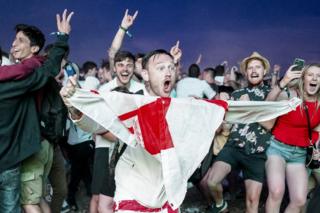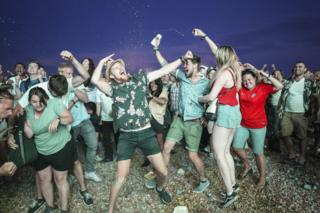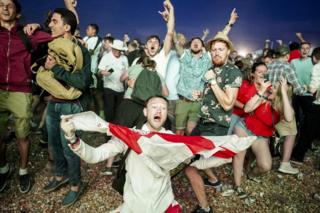 There was celebration on the streets of London.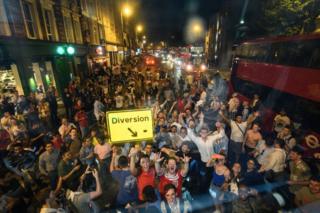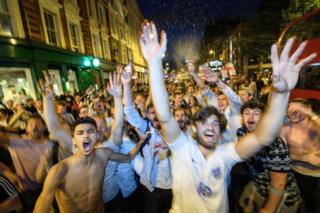 Residents of the Kirby Estate in London enjoyed a community experience as they gathered under bunting and flags to watch the game.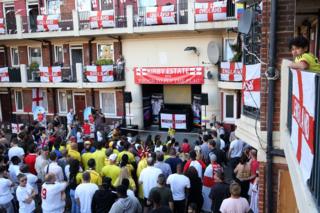 Onlookers glimpsed the match through a front room window in Wimbledon.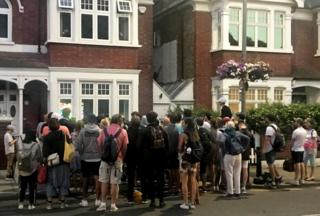 The M25 was unusually free of traffic during the World Cup game on Tuesday.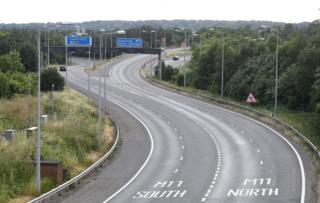 Fans at Box Park in London's Shoreditch, also felt the full spectrum of emotions amid the high drama of the match.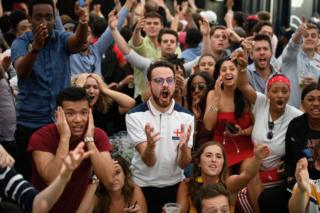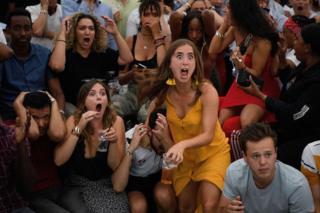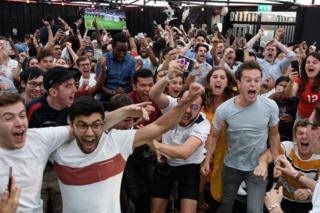 England's victory means they will face Sweden in the quarter-finals on Saturday.
.