Photographer captures dramatic pictures of birds hunting in Scotland
Photographer Jane Barlow was treated to a spectacular natural sight on Monday in the Cairngorms, a mountain range in the eastern Highlands of Scotland.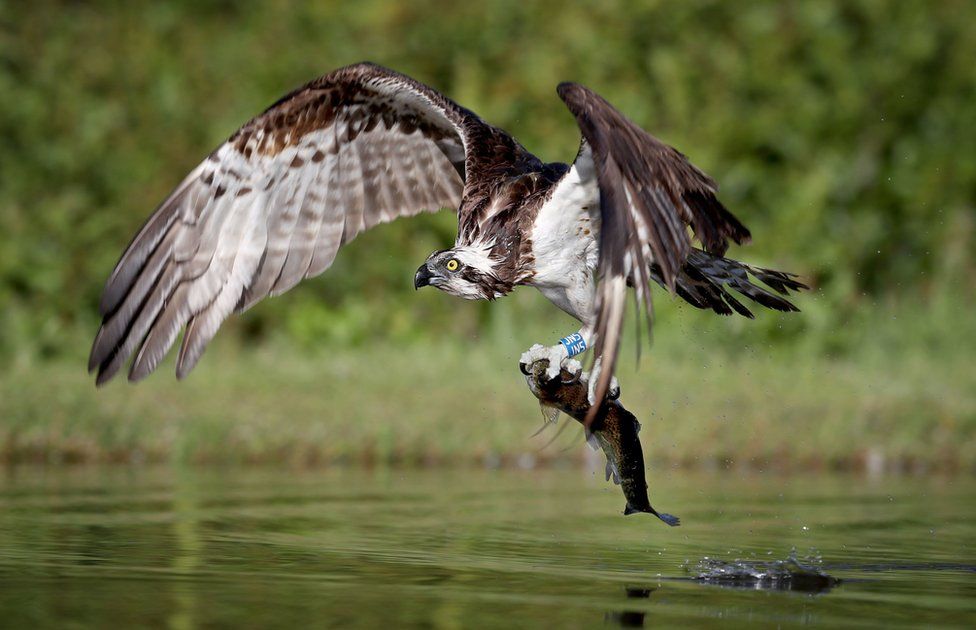 Ospreys were hunting for fish in a loch, allowing Barlow to shoot some dramatic action photos of the large birds diving into the water to catch rainbow trout in their powerful talons.
The Press Association photographer got up at 03:00 to take her position by the loch, near Aviemore, in the Cairngorms National Park.
In the six hours she spent at the loch, she photographed 10 attempts at fishing by four different birds. Of those 10, only three resulted in a catch.
Barlow says: "They are incredible birds and were on the brink of extinction during the Victorian era.
"However, environmental changes and their migratory habits eventually brought them back to Scotland, with the first successful breeding pair being recorded in 1954."
Since then, there has been a steady increase in the ospreys' breeding success in Scotland, which now has an estimated 300 pairs of birds.
As well as her early start and the endless patience required, Barlow had to deal with the presence of midges in the area. "Despite covering myself in insect repellent, it felt like I was being eaten alive," she says.