The day that Stephen Hawking soared like Superman
In 2007 the late Stephen Hawking fulfilled a lifelong dream; to experience 'weightlessness' outside of his wheelchair.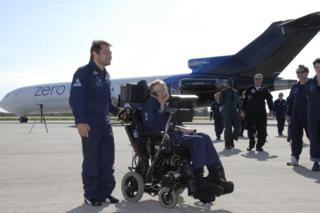 With the help of entrepreneur Peter Diamandis (seen above), Stephen Hawking was able to experience microgravity on a Zero G flight, describing the event as "true freedom ... I was Superman for those few minutes."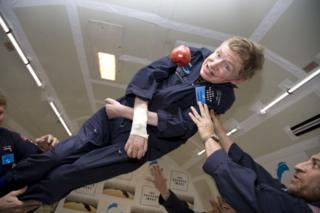 Professor Hawking, who died this week, was a wheelchair user who had lived with motor neurone disease from the age of 22. He survived five decades longer than doctors had expected.
The scientist boarded a modified Boeing 727 at the Kennedy Space Center in Florida in 2007, which then performed parabolic arcs where the aircraft is in free fall, allowing the passengers to experience moments of weightlessness.
The activity mimics what floating in space feels like and is used to train astronauts.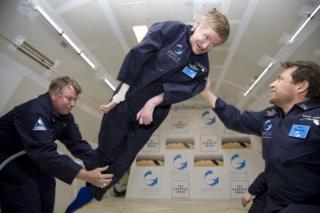 In a message to Nasa astronauts on the International Space Station in 2014, Hawking said of the experience: "People who know me well say that my smile was the biggest they'd ever seen."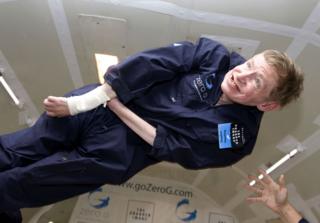 Photos are copyright.