Oscars fashion: 30 years of outfits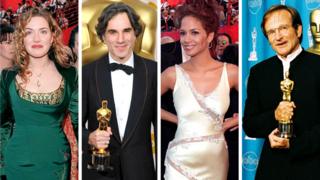 As the Oscars mark 90 years of film celebration in 2018, we look back at the changing styles of guests over the last 30 years of red carpet appearances.
Here are a few familiar faces along with their chosen outfits in 2008, 1998 and 1988.
2008 (80th Academy Awards)
Marion Cotillard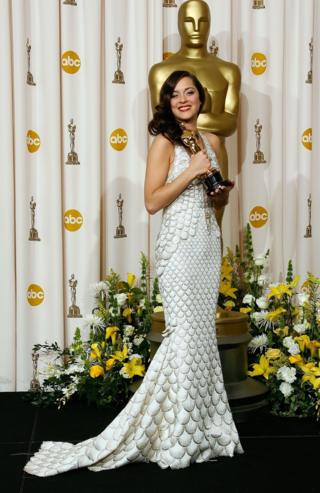 Ten years ago Marion Cotillard picked up a best actress Oscar for her portrayal of the iconic French singer Edith Piaf in La Vie en Rose.
Cotillard collected the gold statuette in a silver and white mermaid-esque dress by John Paul Gaultier Couture.
George Clooney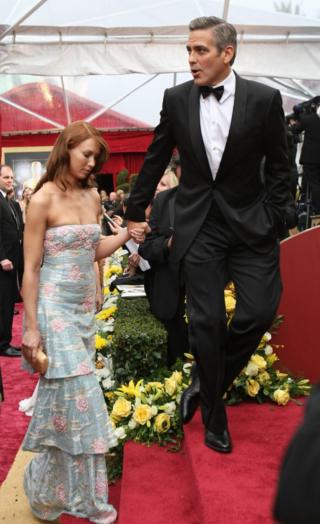 George Clooney is seen here climbing the red carpet steps with Sarah Larson, his girlfriend at the time. Clooney wore a traditional black tuxedo with his hair swept over in a side parting.
Clooney was nominated for best actor for his role as a "fixer" for a corporate law firm in the film Michael Clayton.
Saoirse Ronan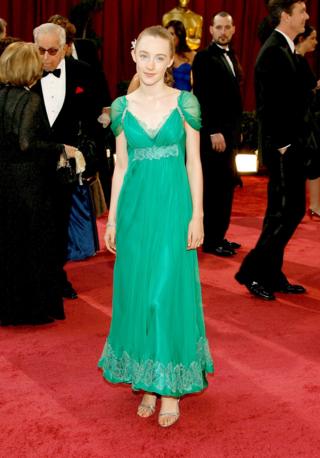 Saoirse Ronan was just 13 when she made her first appearance at the 2008 Oscars following her nomination for best supporting actress in Atonement, the film adaptation of Ian McEwan's novel of the same name.
Ronan made her Oscars debut in a green Philosophy di Alberta Ferretti dress. This year she is nominated for best actress in Lady Bird.
Cameron Diaz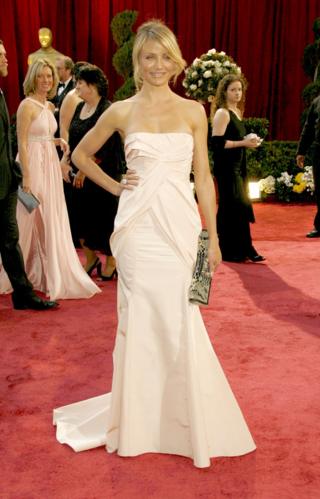 Cameron Diaz wore a peach Christian Dior dress, accessorised with a Roger Vivier bag, when she presented Robert Elswit an Oscar for cinematography in There Will Be Blood.
Daniel Day-Lewis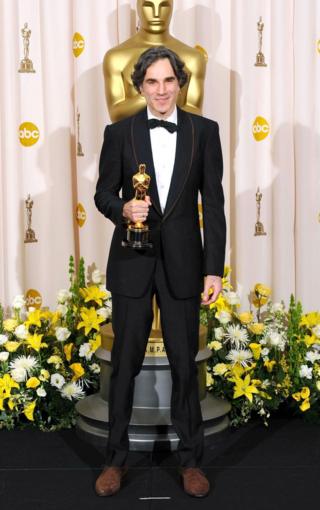 A grinning Daniel Day-Lewis wore a tuxedo with a brown trim lapel and matching shoes.
Day-Lewis picked up an Oscar for best actor in There Will Be Blood.
Jessica Alba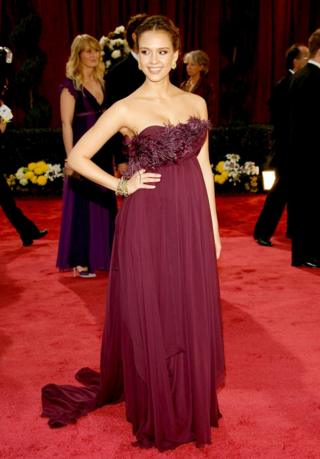 Jessica Alba is seen in a burgundy Marchesa dress with Cartier jewellery on the 2008 Oscars red carpet, having hosted the 80th Academy Scientific & Technical Awards just days earlier in Beverly Hills.
Cate Blanchett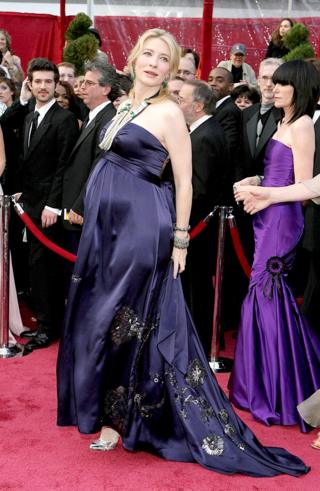 Cate Blanchett wore a sweeping Dries Van Noten dress when she was seen with a baby bump at the 80th Academy Awards ceremony.
Blanchett was nominated for two films in the awards - best actress in Elizabeth: The Golden Age, and best supporting actress in I'm Not There.
Sean Combs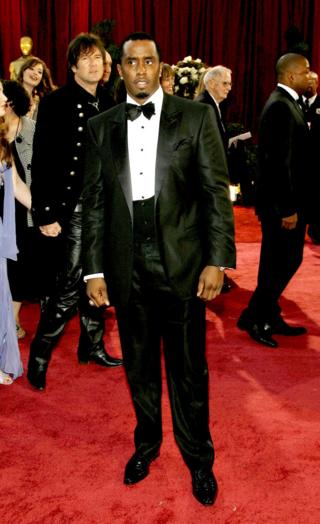 Sean Combs hit the red carpet in a smart tuxedo and black cummerbund, earning a nod from Esquire, who included him in their best dressed men at the 2008 Oscars.
The article declared: "Fantastic, all of it, especially the black pocket square. The only one we saw all night who pulls off the three-piece tux so easily, and the bow tie is just the right size."
Tilda Swinton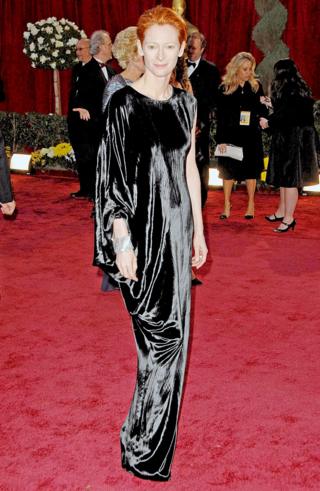 Tilda Swinton picked up an Oscar in 2008 for best supporting actress for her role in Michael Clayton, playing a formidable attorney representing a ruthless company.
To collect her award, Swinton wore a chic black gown from French fashion house Lanvin.
Jennifer Hudson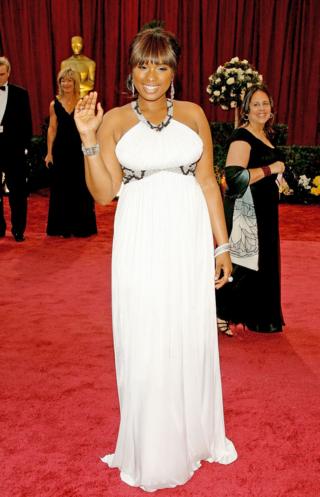 In 2008, Jennifer Hudson hit the red carpet in a white Roberto Cavalli dress, the year after she won an Oscar for best supporting actress for Dreamgirls.
1998 (70th Academy Awards)
Kate Winslet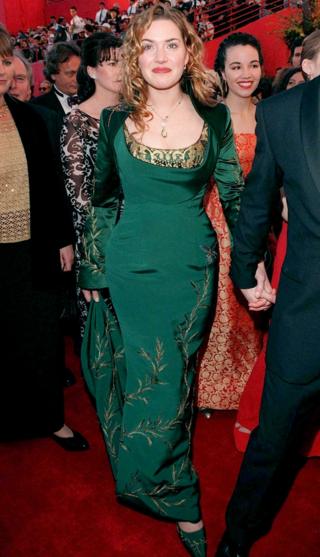 Rewind another ten years to 1998 and it was Kate Winslet's titanic year.
The Reading-born actress stepped out in an embroidered emerald green dress by Alexander McQueen for her award nomination for best actress as Rose in Titanic, one of 13 other Oscar nominations for the film.
Robin Williams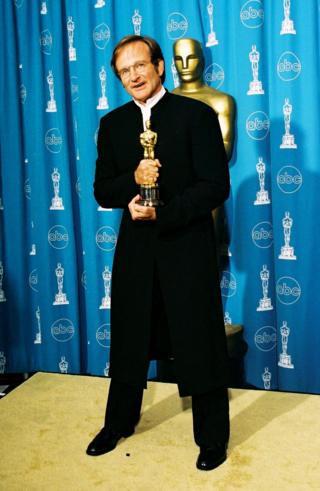 The late Robin Williams picked up best supporting actor in 1998 for his celebrated performance as the honest therapist who inspires Matt Damon's character, Will, in Good Will Hunting.
For his big moment, Williams shunned the traditional black tie and opted for what appears to be a bandhgala suit.
Tyra Banks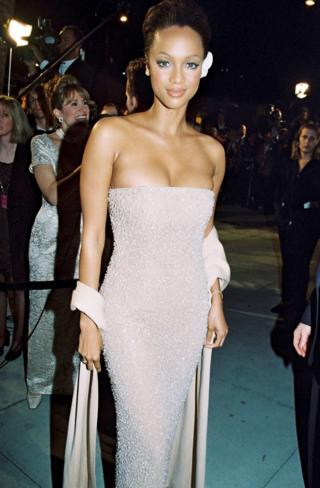 Businesswoman and model Tyra Banks was seen in a gown by American designer Halston in 1998.
Cher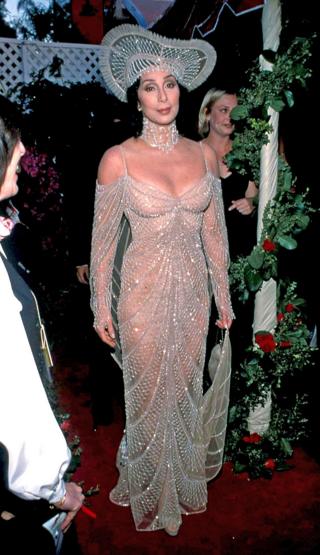 Oscar-winner Cher appeared on the red carpet in 1998 in a glittering gown by Bob Mackie, a designer she has shared a creative partnership with for a number of decades.
Helena Bonham Carter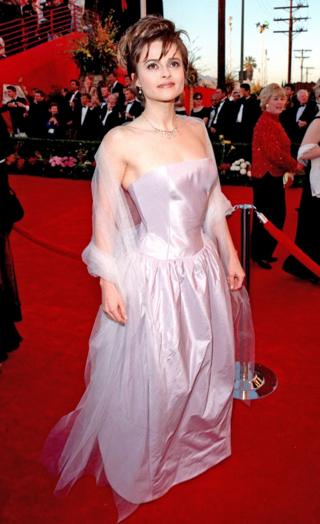 Helen Bonham Carter wore a pale pink ball gown in 1998 when she attended the ceremony for her best actress nomination for The Wings of the Dove.
Halle Berry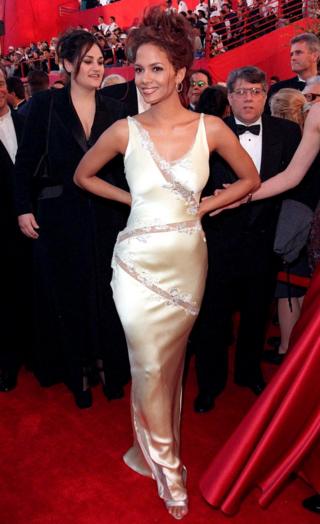 Halle Berry wore a yellow slip dress on the Oscars red carpet in 1998.
Four years later, Berry became the first black woman to pick up the best actress award for her performance in Monster's Ball.
Jack Nicholson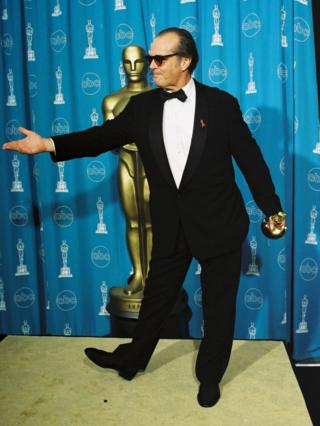 Jack Nicholson wore a black tuxedo with a World AIDS Day red ribbon pinned to the lapel.
In 1998 Nicholson won an Oscar for best actor in As Good as it Gets.
1988 (60th Academy Awards)
Cher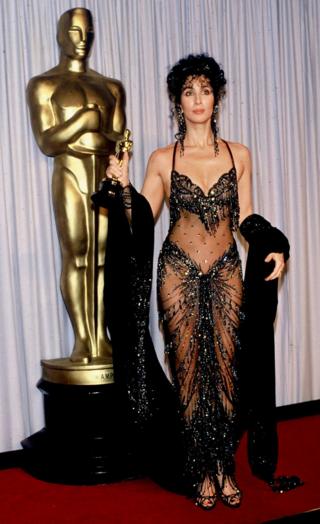 Cher won best actress for Moonstruck in 1988, picking up the award in a black sequined gown by designer Bob Mackie, a dress that went down in fashion history.
Jennifer Grey and Patrick Swayze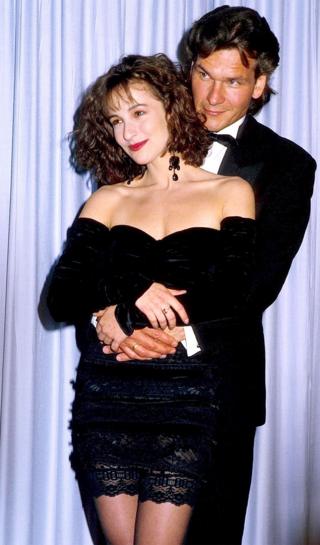 Nobody put baby in the corner at the 1988 Oscars; Jennifer Grey and the late Patrick Swayze danced to their own tune and both wore black on the red carpet before they presented an award for original score to The Last Emperor.
The Oscars takes place on Sunday 4 March.