From Samaritans to prosthetic limbs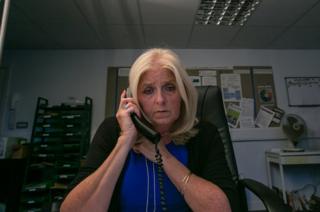 Photography students seek to reveal the world around them for their final projects on the MA Photojournalism and Documentary Photography course.
Ivan Vanjic
On 11 July 1995, the UN safe-zone of Srebrenica, with its mainly Bosnian Muslim population, was surrendered to the advancing Serb forces.
Men from the age of 14 to 65 were separated from the women, who were transported to Muslim-controlled land. Aware of the developing situation, hundreds of men headed to the surrounding mountains in search of cover and safe passage to friendly territory in the city of Tuzla.
However, the refugee convoy was ambushed by the Serb forces.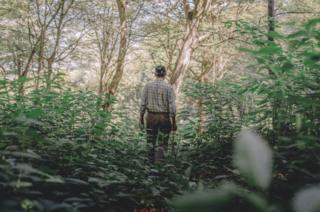 It has been 22 years since the fall of the Srebrenica enclave. Many never returned to Srebrenica because of the remaining hostilities between the Serb and Bosnian Muslim population.
Ivan Vanjic photographed those who have. Ramiz, one of the survivors of the so-called "march of death", returned to his family home.
Upon his return, Ramiz set out to explore the surrounding woodlands in search of the remains of his fallen father and brothers.
His family was later found in one of the many mass graves surrounding Srebrenica.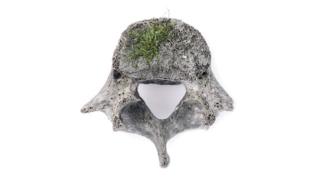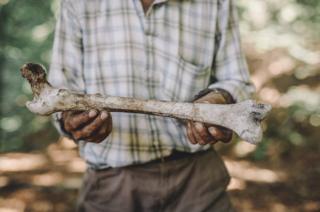 Many are still missing and many will never be found.
Jelca Kollatsch
Millions of people worldwide are in need of prosthetic limbs, with a large proportion of these individuals living in developing countries.
Jelca Kollatsch's project aims to shed light on this issue.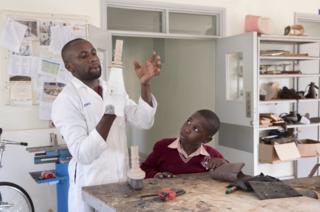 She investigates the current situation of individuals in need of prosthetic limbs, the hopes of 3D printing technology and whether it is the answer to the mobility and independence problems currently experienced.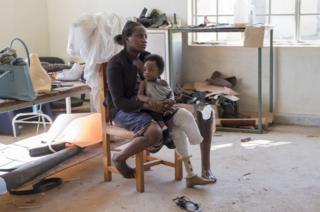 In Uganda, 25-year old Joan lost her leg because of lack of emergency infrastructure after a traffic accident.
She had difficulty affording an adequate prosthesis, so was forced to walk with crutches.
However, thanks to her participation in a trial study, she is being fitted with a good standard prosthesis.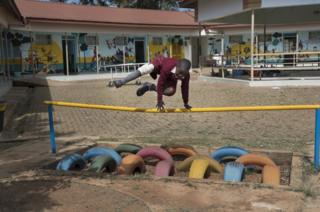 Like Joan, 13-year-old Jessy also lost his leg in a traffic accident.
However, despite their poverty, his grandmother managed to organise good quality prosthesis for him. He is now also participating in the 3D printing study.
Katie Waggett
Katie Waggett's series explores London's religious diversity through portraits of Londoners in the clothing they wear to worship.
It highlights the diverse cultural identities that interact in the densely populated city, while providing insight into the lifestyles, values and traditions of Londoners from a broad range of backgrounds.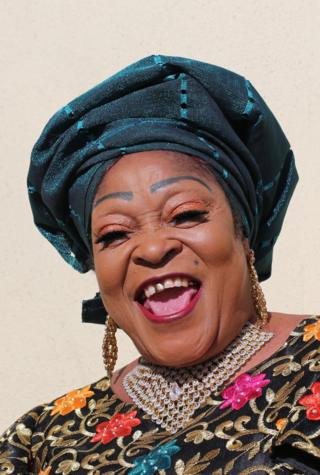 "Sunday Best is my portrait of London, the London I know, and a community I am proud to call my home," says Waggett.
"It invites the viewer to consider London's unique identity as a flourishing multicultural city, home to a kaleidoscopic mix of religious identities and a freedom of lifestyles."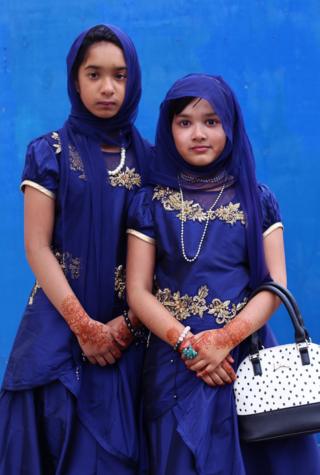 Waggett continues: "The project aims to counteract the fear brought on by recent events that different religions, races and nationalities cannot live together harmoniously.
"It recognises that those who oppose the values that are so clearly integral to my city are few and far between."
Phillip Job
In his project, Phillip Job asks: "When was the last time you really listened to someone?"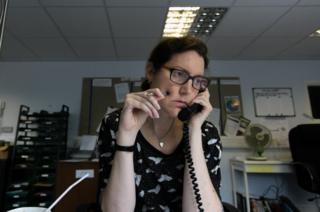 He believes that it's rare that someone will give another their undivided attention, not thinking about their own thoughts, but just listening.
His project is a study of listening, as practised by some of the 17,000 volunteers at the Samaritans helpline.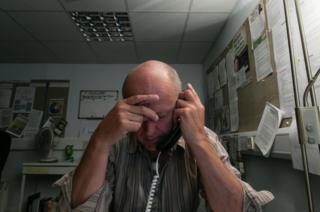 It is clear from his images what it is like to truly listen, and give someone undivided attention.
Doma Dovgialo
Doma Dovgialo attempts to understand the inner self through photography, trying to get inside the mind of the photo's subject.
"The only way that seemed possible was to invite them to be both observer and creator of such a portrait," Dovgialo says. "Perhaps we may never fully understand the journey through schizophrenia or depression, but we should definitely try."
All the works from the MA Photojournalism and Documentary Photography course can be seen from 16-20 November at the London College of Communication, SE1.