Bands, denim and leather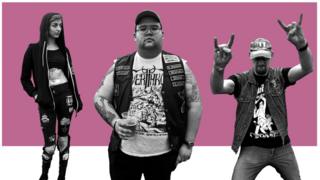 Photographer Dan Giannopoulos has been a heavy metal fan for many years, regularly buying T-shirts featuring the names of his favourite bands.
Yet he says he has always felt unable to wear a battle jacket, the name for leather or denim jackets decorated with patches and stencils that often have their sleeves removed.
Although it has its roots ithe biker scene, now this item of clothing is ubiquitous at many punk and metal concerts.
So rather than wearing a jacket himself, instead Dan decided to document those who choose to do so.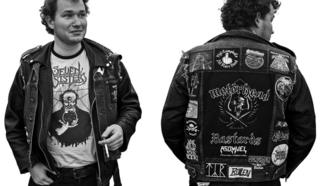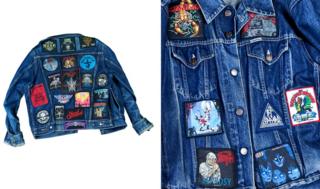 It was his curiosity about the battle jacket's place in metal culture that led Giannopoulos to start his project.
"The jackets are an interesting contradiction," he says. "At once a symbol of the wearer's unique and specific tastes," they also give a sense of belonging within the wider metal subculture.
One metal fan, Big X, owns the above jacket featuring patches of his favourite bands such as Kiss and Def Leppard.
He says, "Owning a battle jacket to me means I like to wear my interests and influences and for it to be known that I'm part of the metal community... It has a tribal element and quality to wearing it and it shows that I belong to a particular lifestyle."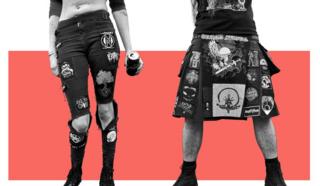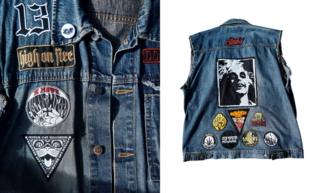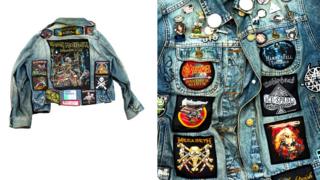 The back of Beth's jacket focuses mainly on her love of Iron Maiden, a British metal band fronted by singer Bruce Dickinson.
"I started listening to them when I was going through a very bad time, and they really helped me a lot," she explains.
"Wearing a jacket is a paradox," says Paul, below, who made his first jacket about five years ago. "It means being part of a tribe of people yet at the same time showing your individual tastes in music and culture."
"At first it seemed like a very conformist approach to music, but the more I immersed myself in the underground side of the music, the more I felt the need to spread the word of the great bands I listened to."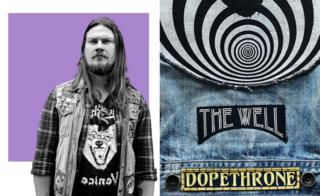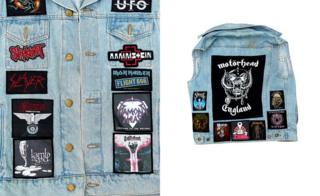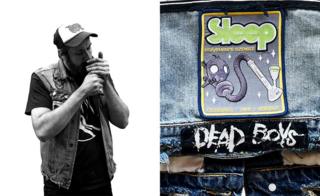 "When my big brother started taking me to gigs there were patches," says Jim, while lighting a cigarette.
"And they were always the cheapest merchandise. And, as a 16-year-old, the only thing I could usually afford was a patch."
Twenty-nine-year-old Sam started his first jacket at 16. The one he wears below is dedicated to English rock band Motorhead.
"Owning a battle jacket means a lot of things to a lot of people, to me it's a symbol of the life you lead and the music you enjoy and in some respects your outlook on life.
"I myself wear my jacket simply because I love the bands that I have on it."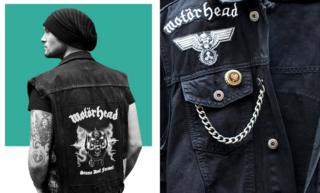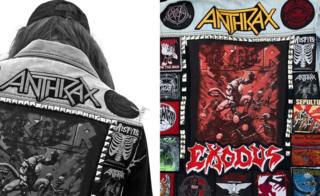 All images copyright Dan Giannopoulos.