In pictures: Life on Clapham High Street
Photographer Jim Grover decided to chart the daily lives of the inhabitants of Clapham High Street. Shooting in colour during daytime hours, and using black and white at night, he wanted to illustrate the differences in the mood of the street.
"There is the sedate world of a typical weekday morning," said Grover. "And then there is the world of the booming nightlife that bursts into frenetic activity every weekend, attracting the young from all over London."
More than 17 million people were recorded as using Clapham North and High Street stations in 2015. His day begins at the former at 05:00.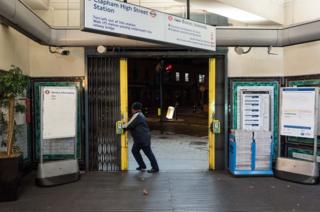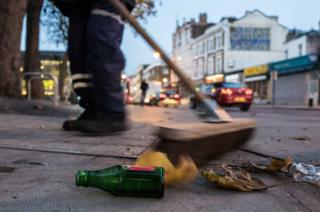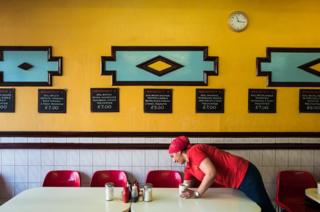 Cafe Delight has been on Clapham High Street for 20 years. There are 18 cafes or fast food shops along the street, keeping Clapham's residents fed throughout the day.
Clapham is part of south west London and in 2015 was named the best place to live in the capital in a Time Out survey.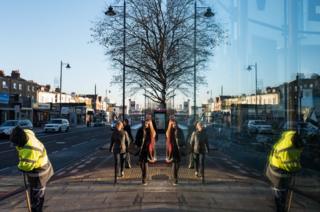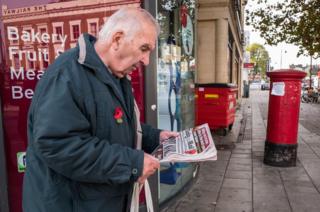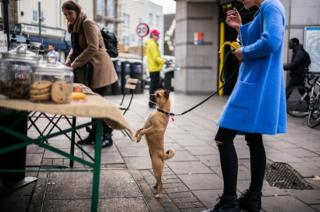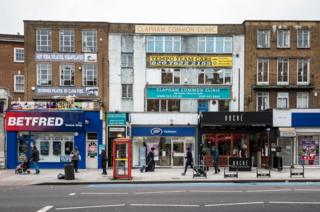 Grover observes that Clapham has a retail vacancy rate well below the UK's average.
Despite this, 18 premises have left the street in the past two years, including a pet shop, florist, bookshop and bakery.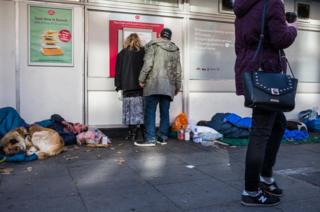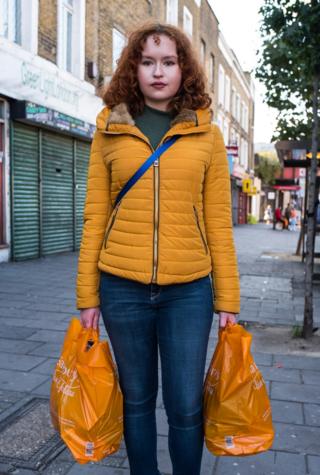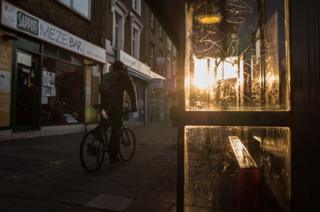 Grover particularly admires the 10 independent traders who have been on the street for more than three decades. "An incredible achievement given the profound changes and challenges that they have had to navigate," he said.
Maurice Dorfman, 84, has spent nearly 60 years on Clapham High Street in his haberdashery store. Despite this, he still believes, "It's just a high street!"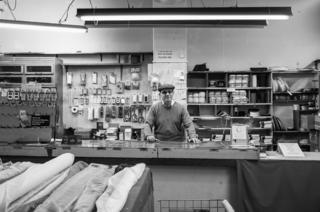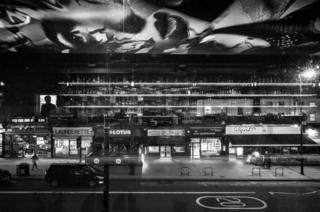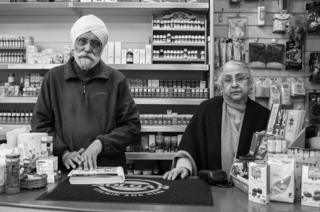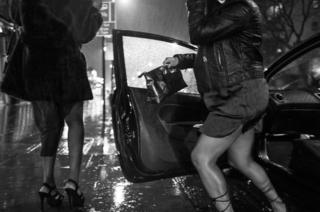 Grover only photographed the south side of the street in the daytime and the north at night, as this is the site of the restaurants, bars and clubs. On a busy weekend, more than 2,000 people will visit the nightclub Infernos.
Grover captures these colourful characters who come out at night, with one describing Clapham's main thoroughfare as "snogged upon, danced upon, puked upon".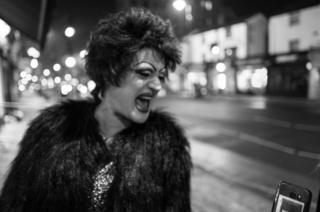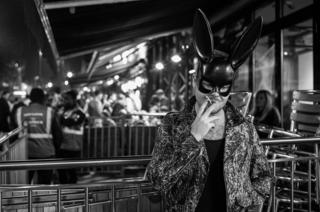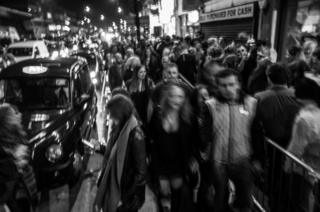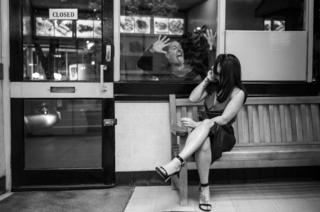 As the night draws to a close, Grover returns to the underground station at 05:00, just as it prepares to open 20 minutes later.
He said that by creating this project, it has forced him to "listen hard, look hard and to search out what might otherwise be 'unseen'."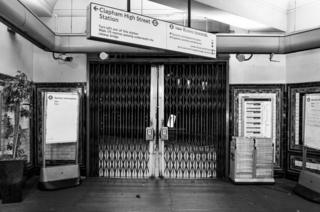 An exhibition of the photographs, 48 hours on Clapham High Street is on at Omnibus Clapham from 3 - 20 April 2017.