Faces of the Floods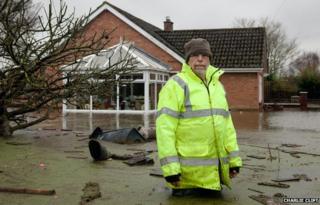 The recent floods in the UK have affected about 6,500 homes, forcing many people to leave their properties and others to fight as best they can to try to keep the water out.
As the worst of the weather passed, photographer Charlie Clift headed to one of the areas affected to create Faces of the Floods, a project that he says "shows the incredible effort and solidarity among those tackling the difficulties in the Somerset Levels".
Here is a selection of the pictures from the project of those he met battling to restore normality to a community in the West of England.