Famous photographs re-created in Play-Doh
Phil Coomes
Picture editor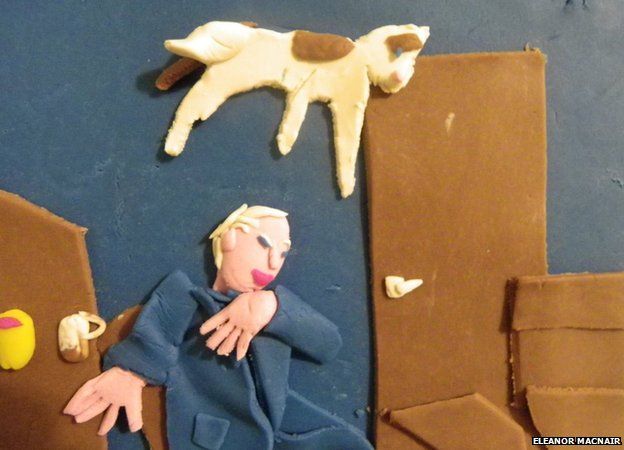 Famous photographs re-created in toy bricks were once all the rage, now it seems that Play-Doh might become the medium of choice for those looking to pay homage to photographic masterpieces.
Eleanor Macnair is leading the way with her blog, which recreates work by Julia Margaret Cameron, Diane Arbus and Man Ray to name but a few.
"They then organised a photographic pub quiz and one of the rounds was to make an iconic photograph out of Play-Doh, and so it began," says Macnair.
Each image takes around an hour to create and shoot. "I have six pots of Play-Doh which I create all of the photographs with, so this explains the limited colour palette", she adds.
"It is honestly just a bit of fun and I wouldn't want anyone to take it seriously. I shared them with a small group of friends and it really just grew from there.
"My hope is that maybe it will introduce a new audience to some of my favourite photographs or re-introduce those who are already familiar with the works, so they start to really look at the photographs again, the content and the context."
Initially the pictures were created in the evening and left overnight before shooting in daylight, but they tended to dry up, so now the process is to take the photographs straight away.
"As you can tell I'm not much of a photographer so there's no uniformity to my photographs, but I hope that this is part of their charm - my amateurism."
Some pictures are her own favourites, others are requested.
"The most popular request is for Gursky. I'm going to attempt Jeff Wall's, A Sudden Gust of Wind (after Hokusai), soon. I think I'm going to try to get up to 100 posts then call it a day."
"None of the copies exist anymore. They are all crumpled back up in their respective pots, waiting for the next time I have a spare hour."