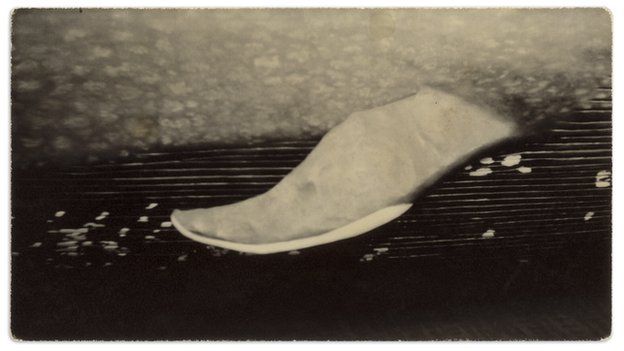 Historic postcard collections offer us a glimpse of the past, both pictorially and through the messages contained on the reverse. Holiday greetings and notes of friendship that once linked two lives can open a door to a private world.
A new book, Mrs Merryman's Collection, seems to offer the reader a glimpse in to a surreal world of one particular collection.
The postcards were gathered by Anne-Marie Merryman between 1937 and 1980 and were inherited by her granddaughter, Anne Sophie Merryman, who was born the year her grandmother died. The black and white pictorial postcards are all softly inviting, and though some look modern, others are seemingly firmly rooted in their time.
The book is clutter free, with soft dreamlike pictures placed in the centre of the pages, and overleaf the reverse of the card is displayed, some blank, others with a personal message or greeting. Yet there is much more going on here. Anne-Marie's life is seen through the cards she has collected, glimpses of travellers tales from far flung parts of the world, all of which offer an influence on Anne Sophie's view of her family history.
The story is that Anne-Marie rarely travelled outside England and the postcards were selected for their visual appeal and stored in a small wooden box which she would often take out so as to enjoy the pictures.
Anne Sophie notes how she would also regularly lose herself in the pictures and imagine her grandmother's life, allowing each one to take her to a "different and unknown world."
But beware, all is not what it seems. I won't paste a spoiler here, but this is a collection of real delight and a book of beauty, which is probably why it has won the First Book Award 2012, awarded by the National Media Museum.
Mrs Merryman's Collection, presented by Anne Sophie Merryman, is published by MACK.