'Challenged, empowered and terrified': The life of a freelance photographer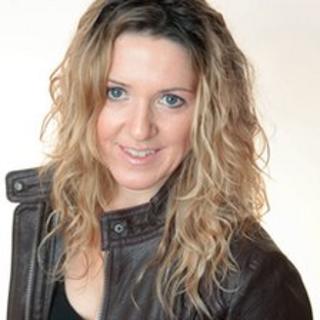 In the fifth of a week-long series by guest bloggers, New York-based photographer Melanie Burford looks back on a year in which she helped form a new photographic collective, saw a year long project published, and sadly lost friends to the war in Libya.
Visual storytelling is complex and difficult to navigate on your own. After 20 years of working for newspapers, I finally had the courage to resign in 2009. Since that time, I have been evolving as a journalist in the constantly changing landscape of visual storytelling. It was a tough decision to leave the Dallas Morning News, and the friendships and extraordinary talent that had inspired me over seven years.
Since 2009 I've continued to evolve as a freelance journalist; learning about copyright, archiving, invoicing, creative fees and contracts. This new landscape I've found myself in has challenged, empowered and terrified me. I started in photography as a 20-year-old in New Zealand at a 13,000-circulation newspaper. Newspapers became my university where my mistakes were published and I learnt to rely on the family of photographers that surrounded me. The journalists, the editors, the designers, the copy editors, the printers at the presses, they were all my guides, teaching me that story telling is created through the talents of many.
As a freelancer, I struggled to find a substitute for the newsroom family that I had grown to love. So I began to find new communities, new families.
In January, I joined five photographers in a collective - Prime. We are motivated by a belief in the importance of self-directed projects, and a commitment to journalistic integrity. We market each other's work, educate each other in business practices and inspire and support each other through whatever life throws our way.
In April, a documentary project I had been working on for a year was published. The Monster Under The Water documented the fishermen of Delacroix Island in Louisiana courageously trying to stop millions of barrels of oil from invading their marsh as it gushed from the Deep Water Horizon Oil Rig.
There are so many different ways of telling a long-form visual story. For me, the foundation begins with research to find what story you tell and the people through which to tell it; finding funding that supports your efforts; building relationships within the story that deepens intimate moments; gathering the content; editing and producing the story piece by piece, and finally publishing the story across multiple platforms from websites, books, magazines, newspapers, and exhibitions. And within each step, there are people who can help develop each layer of the story.
The Monster Under the Water was told through a collaboration of incredible people, who guided me through eight hours of video interviews and thousands of images. The online investigative newsroom ProPublica funded the project, and editor Susan White helped me find the story through frequent phone calls to Louisiana. Mike Davis, a freelance picture editor and consultant, helped shape the visual narrative by editing images and advising me how to push my image making to the next level. June Cross, a freelance documentary filmmaker, helped craft the audio narrative by teaching me about character, structure, pacing and how to weave one paragraph into the next.
ProPublica published the story on their website on 13 April. The BBC published the video on 19 April, the day before the one-year anniversary of the explosion, and gained around 200,000 hits in just a few days.
I was excited, exhausted and so incredibly proud. I'd found new friends and collaborators who shared my vision, allowed me to be a better storyteller, and helped me reach a new audience and tell a powerful story. The voices of Delacroix fishermen Kimmie, Jason, Eric and Thomas were finally heard.
But the next day, on 20 April, I learned that two extraordinary journalists Chris Hondros and Tim Hetherington were killed in Misrata, Libya. I knew Chris. He exemplified all that is good about journalism. He was extraordinarily talented, had a keen wit and fierce intelligence, and a heart that embraced and loved all that surrounded him. Our photographic community is still struggling with their passing.
These events have taught me how incredibly important it is to establish and nurture a supportive community. I love people and I love being a storyteller. The courage that someone has when they step in front of a camera is a moment as decisive as the photograph itself. My inspiration and passion doesn't come from photography. It comes from doing justice to the story through the people who allow us into their lives.
Melanie Burford was part of the team of Dallas Morning News photographers who received the 2006 Pulitzer Prize for breaking news photography, awarded for their coverage of Hurricane Katrina. In 2009 she won the Emmy Award for her portfolio of video documentary work at the Lone Star Emmy Advanced Media Awards. Melanie's work has been recognized at the 74th annual National Headliner Awards, the Harry Chapin Media Awards, the Clarion Awards, the Best of Photojournalism and Pictures of the Year International. Originally from New Zealand, Melanie moved to New York in 2009 and is a founding member of Prime Collective.
You can see more of Melanie's work on her website.
Related posts: