Covid infections show signs of plateauing in UK
By James Gallagher
Health and science correspondent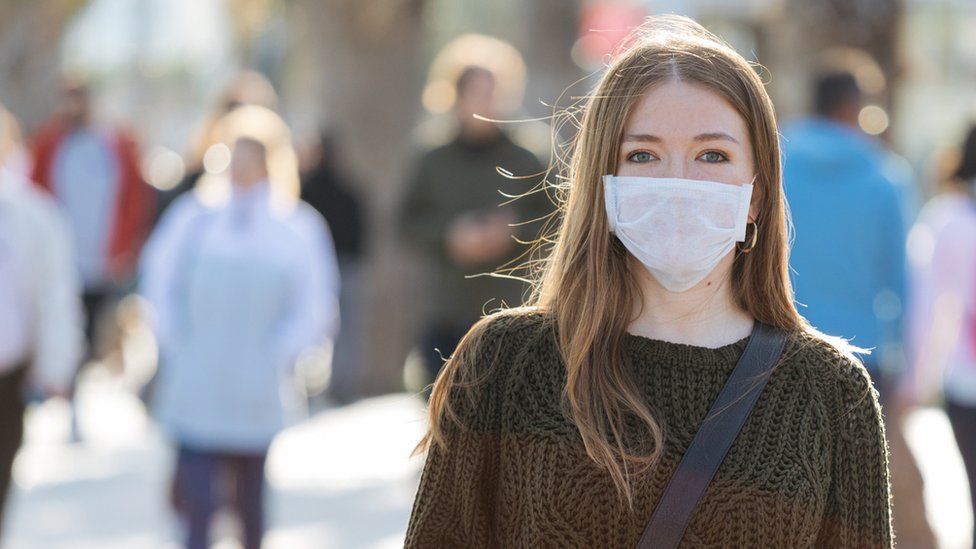 The number of people infected with Covid in the UK is showing signs of plateauing, data from the Office for National Statistics (ONS) suggests.
Nearly 4.9 million people would test positive, which is about 25,000 lower than last week's record high.
Infections appear to be falling in Scotland, which has had some of the highest Covid rates in the UK.
The ONS infection survey tests thousands of people, whether or not they have symptoms, so is not affected by the end of free testing in England. It is seen as the best measure of the spread of coronavirus in the UK.
Sarah Crofts, from the ONS, said: "While infections remain high, there are early signs in our latest data that they may no longer be increasing in some parts of the UK.
"It is too early to say if infections have peaked in England and Scotland."
Infections have been soaring recently, setting record highs. This has been driven by the highly contagious form of Omicron called BA.2 which is now thought to make up 90% of infections.
In the week leading up to 2 April, the ONS estimates:
One in 13 people in England had coronavirus, about 7.6% of the population - the same as last week
One in 13 people in Wales had coronavirus, about 7.6% - up from 7% last week
One in 16 people in Northern Ireland had coronavirus, about 6.2% - down from 6.7% last week
One in 13 people in Scotland had coronavirus, about 7.5% - down from 8.6% last week
This wave of Omicron is far less deadly than those before mass vaccination, but the sheer number of people catching the virus is still contributing to pressure on the NHS.
The number of people in hospital with Covid also shows signs of levelling off after nearly doubling over the course of March. The number of hospital patients in the UK appears to have plateaued at about 20,000.
More than half of the patients in England have been admitted for other reasons, but are testing positive for Covid.
However, hospital bosses have warned the health service is under "enormous strain" with Covid, other conditions, difficulties discharging patients and "severe" shortages of staff leading to backlogs.