High Street chemists to offer free blood pressure checks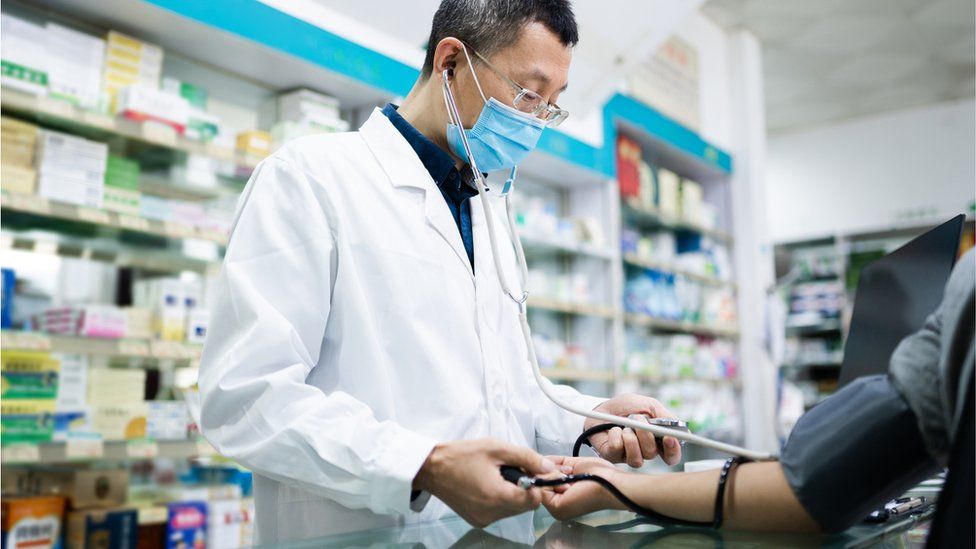 Everyone over the age of 40 in England will be able to have their blood pressure checked for free in High Street chemists from October.
Officials say the NHS scheme could save around 2,000 lives in the next five years by detecting and then treating high blood pressure before it causes strokes and heart attacks.
An estimated 4.8m people in the UK are living with undiagnosed hypertension.
It rarely has noticeable symptoms which is why it is important to run checks.
NHS England said estimates show that 3,700 strokes and 2,500 heart attacks could be prevented within five years as a result of the tests.
If 2.5 million people get their blood pressure checked in this way, it is estimated that an extra 250,000 people could receive life-saving treatment for hypertension.
Prof Stephen Powis, NHS national medical director, said: "The NHS Long Term Plan aims to crack down on killer conditions and this action by pharmacy teams will go a long way in helping us achieve our ambitions of saving more lives.
"More High Street heart checks for blood pressure will mean more rapid detection of killer conditions and quicker treatment for patients who need it."
John Maingay, from the British Heart Foundation, urged people to take up the offer: "Most people don't know they have it until they get it measured by a healthcare professional.
"It often doesn't present any symptoms, which is why it is sometimes referred to as a silent killer, so it's important that you get your blood pressure checked - especially if you have a family history of heart and circulatory disease."
Blood pressure is recorded with two numbers. The systolic pressure (higher number) is the force at which your heart pumps blood around your body.
The diastolic pressure (lower number) is the resistance to the blood flow in the blood vessels.
Everyone's blood pressure will be slightly different. What's considered low or high for you may be normal for someone else.
high blood pressure is considered to be 140/90mmHg or higher (or 150/90mmHg or higher if you're over the age of 80)
ideal blood pressure is usually considered to be between 90/60mmHg and 120/80mmHg
Related Internet Links
The BBC is not responsible for the content of external sites.