Covid: Depression rises in young and women during second peak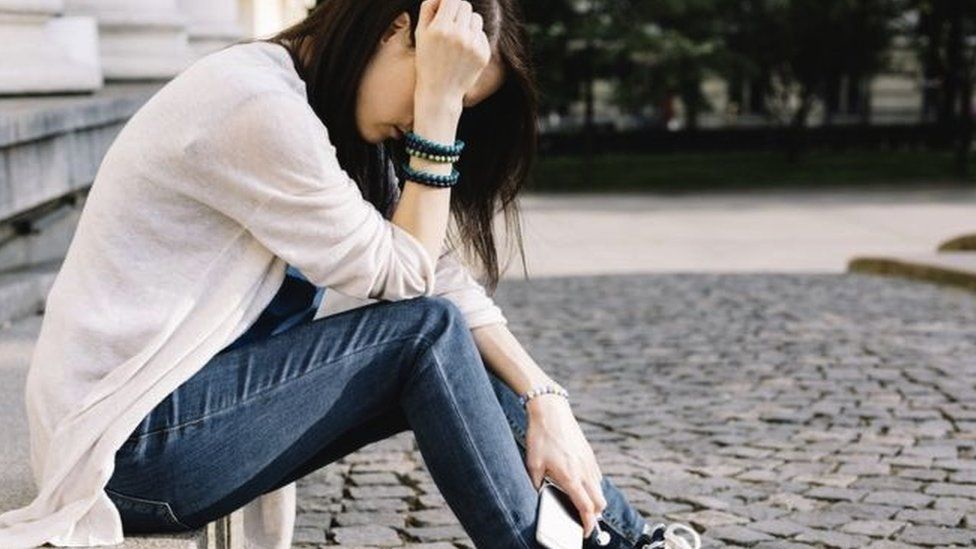 Women and younger adults were more likely to feel depressed during the second UK coronavirus peak than men and other age groups, Office for National Statistics (ONS) data suggests.
Four in 10 women aged between 16 and 29 were affected, compared to 26% of men.
But GPs in England diagnosed fewer cases of depression in adults in 2020 compared with the year before.
Many people may not be seeking medical help, the ONS says.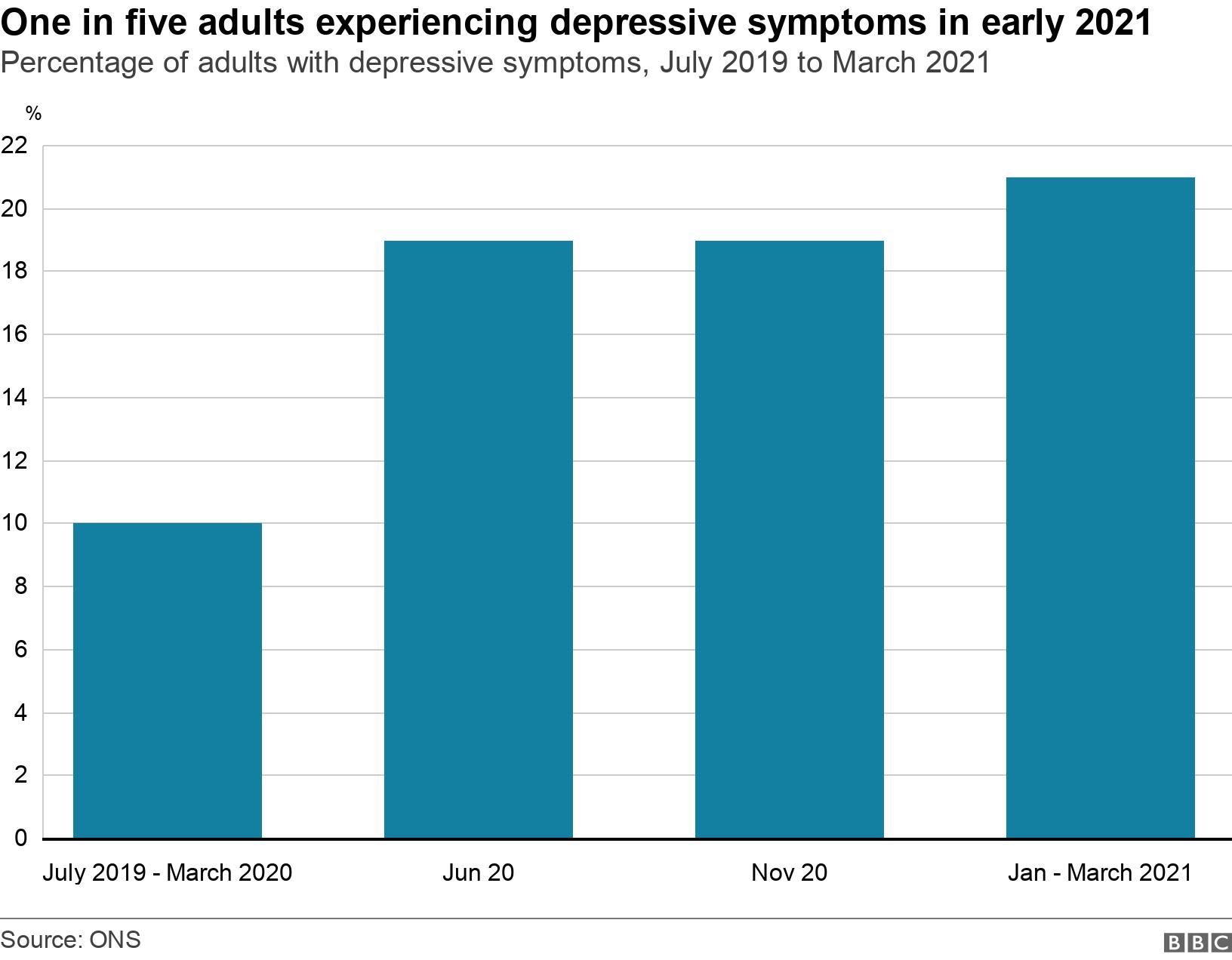 Health experts have always warned that the combined effects of ill health, isolation and job losses during the pandemic would have a negative impact on people's mental health and wellbeing.
Before the pandemic began, 10% of adults said they experienced some form of depression.
Last autumn, following the first peak, ONS data suggested twice as many adults in Britain (19%) had feelings of depression as normal - and this new data suggests even more people were affected in early 2021 (21%).
This means they experienced symptoms including a lack of energy, poor appetite, sleeping problems or feeling down or hopeless.
Between January and March 2021, disabled people, adults who are extremely vulnerable and those living in the most deprived areas of England were more likely to say they felt depressed than other groups.
And rates of depressive symptoms more than doubled in adults aged 16 to 39 years old, to 29%.
This compared to 39% of disabled people experiencing symptoms, 17% of men, 24% of women and 25% of people living alone.
Around a third of the least well-off adults, defined as those who couldn't afford an unexpected but necessary expense of £850, experienced some form of depression.
Younger adults and people living with a child aged under 16 saw the largest increases in rates of depressive feelings in the early part of this year when compared to before the pandemic.
The ONS analysis was based on 25,935 adults answering a questionnaire which asked about their feelings. One of the eight questions posed was: "Over the last two weeks, how often have you been bothered by having little interest or pleasure in doing things?"
A score of 10 or more indicated moderate to severe depression symptoms.
Richard Kramer, chief executive of charity Sense, said: "Many disabled people have been shielding and living without their usual levels of support for more than a year, causing great anxiety and leaving them isolated, lonely and, as this data shows, depressed.
"No disabled person should have to experience mental health inequality."
He said the government must provide a dedicated Covid recovery plan to ensure disabled people have the right care and support.
Mental health charity Mind said the impact of the pandemic on the nation's mental health could not be underestimated.
"The fact that GP-diagnosed cases of adult depression have fallen during the pandemic suggests people are not going to their GP for help, perhaps because they're concerned about placing extra pressure on the NHS," said Stephen Buckley, head of information at Mind.
"This is worrying because we know that left untreated, mental health problems become more difficult and expensive to treat," he said.
Related Internet Links
The BBC is not responsible for the content of external sites.