Oxford-AZ vaccine 'effective against dominant UK variant'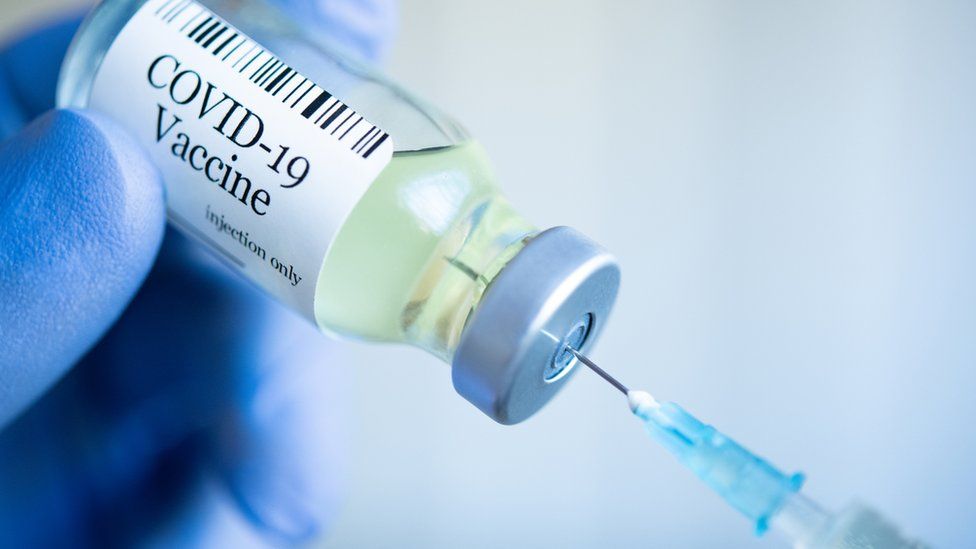 The Oxford-AstraZeneca vaccine gives people good protection against the new coronavirus variant which is now dominant in the UK, its developers say.
They found similar efficacy against the B117 "Kent" variant to the original virus, based on swabs from volunteers.
But the Oxford team says it can easily update its vaccine and deploy a new version in the autumn if needed.
Vaccine developers say it is a relatively straightforward process to tweak the current recipe to target any new variants, which occur often in viruses and are not unexpected.
Scientists behind the Pfizer-BioNTech and Moderna vaccines also say early research suggests their vaccines appear to protect against the dominant new variants in the UK.
The current vaccines being used in the UK were designed to target earlier forms of the virus circulating over a year ago.
Now that more than 10 million people have been vaccinated, these are the first indications that the Oxford jab still protects most people from getting ill with Covid-19.
Oxford researchers say their analysis found similar levels of efficacy against the old variant (84%) and the "Kent" B117 one (74.6%), which was spotted in the South East in September and caused a sharp rise in cases before Christmas.
It is now present across the UK and in other countries.
But a small number of cases of other, more concerning variants have come to light, which contain the E484K mutation. These have led to the introduction of door-to-door testing in some parts of England to stop their spread.
The Oxford findings are based on swabs taken from around 500 people taking part in trials of the Oxford vaccine between October and January.
Dr June Raine, chief executive of the UK's regulator, the MHRA, said the findings were "very reassuring".
Dr Peter English, consultant in communicable disease control, said: "This is excellent news, as it indicates that the vaccine works effectively at preventing illness, even with the variant virus."
The study also indicates the vaccine may reduce transmission of the disease, as another recent study also suggested, as well as preventing serious illness and death from Covid-19.
Prof Sarah Gilbert, chief investigator on the Oxford vaccine trial, said the need for a new vaccine had always been expected.
"Coronaviruses are less prone to mutation than influenza viruses, but we have always expected that as the pandemic continues, new variants will begin to become dominant among the viruses that are circulating and that eventually a new version of the vaccine, with an updated spike protein, would be required to maintain vaccine efficacy at the highest level possible."
Prof Gilbert said they would continue to monitor the emergence of new variants and work with AstraZeneca to get ready to make changes to the vaccine if necessary.