Covid: 'Sharp drop' in heart-attack hospital admissions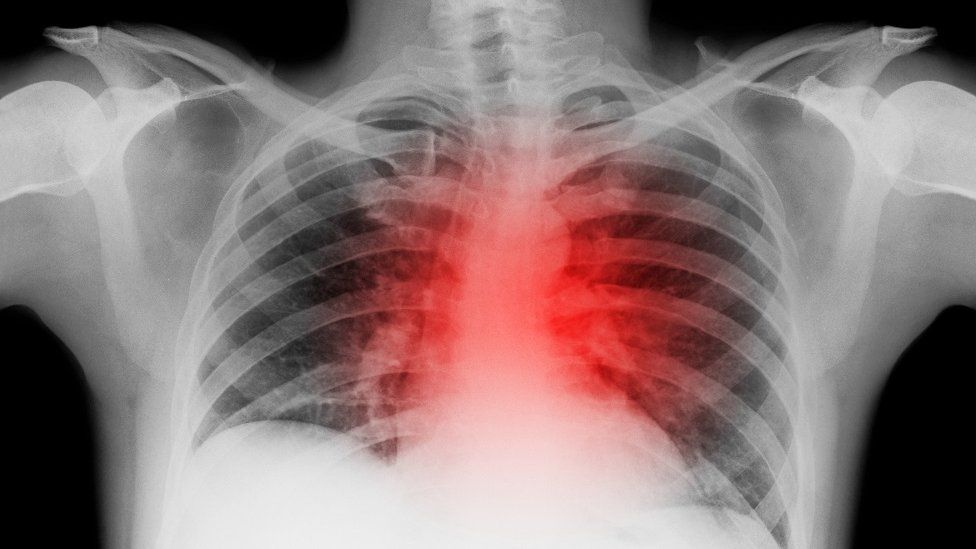 There has been a sharp drop in the number of patients admitted to hospitals in England with heart attacks or heart failure in recent months, research reveals.
Experts are worried that people who need urgent medical help are not seeking it.
This was also the case during the first wave of the pandemic.
They say despite treating lots of Covid patients, the NHS is safe and open to anyone needing lifesaving care.
And they warn that delaying or avoiding help can kill.
The researchers included 66 hospitals in the study and compared daily admission rates in the year before the pandemic with those during the first and second waves in England, up to 17 November.
During the first lockdown, daily admissions for heart attacks or heart failure decreased by more than 50%.
They went up again in the summer, as coronavirus rates decreased in the UK and the NHS became less busy with the virus.
From October, when coronavirus cases were rising again, heart admissions began to drop - by between 35% and 41% compared with pre-pandemic data, according to the study published in the Journal of the American College of Cardiology.
Researcher Prof Chris Gale, from Leeds University, said: "Medical emergencies do not stop in a pandemic.
"I am afraid that we are seeing a re-run of one of the preventable tragedies of the first wave - people were either too afraid to go to hospital for fear of contracting Covid-19 or were not referred for treatment.
"The message to patients needs to be clear. If they experience symptoms of a heart attack or acute heart failure, they need to attend hospital."
He said measures were in place to prevent the spread of Covid in hospitals. "Staff are gowned and tested," he said.
Dr Sonya Babu-Narayan, a cardiologist and associate medical director for the charity, said: "We all know that right now the NHS is under extreme pressure but don't let the fear of catching coronavirus or being a burden on the NHS put you off seeking help when you need it.
"If you are experiencing symptoms of a heart attack call 999 immediately. Don't delay, every minute matters and the NHS is ready to treat you."
Symptoms of a heart attack can include:
sudden chest pain or discomfort
pain or tightness that spreads to an arm, neck, jaw, back or stomach
feeling sick, sweaty, light-headed or short of breath