We are standing in full PPE, in one of the two hospital intensive care units which are solely for Covid patients. This is a bright, modern ward - sunlight pouring in.
At one end there is a large black plastic barrier taped across an opening. On the other side, none of the patients has Covid-19. The makeshift divider is a reminder that all this is still relatively new. It is the first winter where the NHS's response to the usual heavy demands will have to be adjusted for coronavirus.
On the Covid unit, something else is immediately apparent: the sound of conversation.
When I first reported from a Covid intensive care unit in April, I was left haunted by what I'd seen. All but one patient had been on a ventilator, in a medically induced coma. It was eerily quiet, just the rhythmical sound of machines pumping air into lungs.
Today, in this intensive care unit (ICU) at the Royal Victoria Infirmary, Newcastle upon Tyne, only one of the five patients is on a ventilator. The others are sitting up, engaging with the nurses, reading or watching TV.
"The Jedi is my nickname," says Brian Clamp. The 62-year-old is a steward at a social club, where he works behind the bar.
He had been getting better but was readmitted to intensive care when his breathing worsened. It is still a little laboured, despite the nasal oxygen supply, but his sense of humour and laughter are intact. Brian admits the experience has been "absolutely terrifying", but adds, with a smile, "they will get us better, I know that".
He is determined to get home to watch his granddaughter, Millie, play football.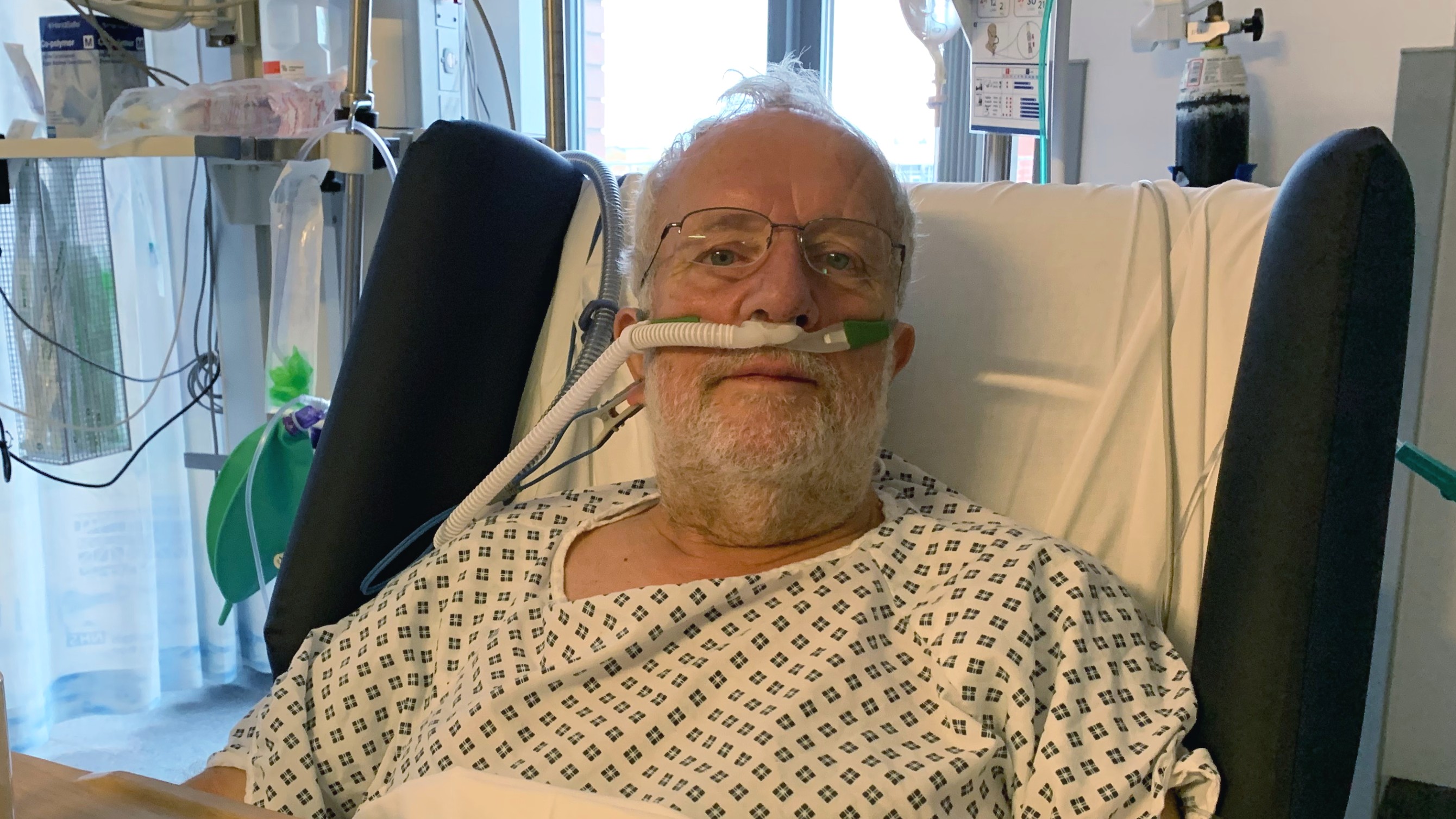 BBC
I'm lucky to have got it in the second wave - the doctors know so much more
At least half the patients here are on clinical trials. Brian has received convalescent plasma, packed with antibodies against coronavirus, donated by someone who recovered from the infection. It's not clear whether blood plasma works against Covid-19, but trials are ongoing. I donated plasma earlier this year and there's still an urgent need for more adults to do so.
Further down the ward is Edmund Derrick, who is relieved to have his sense of taste back. He is savouring an egg sandwich.
"I had this foul, acrid, burnt taste in my mouth for days, which invaded absolutely everything," he says. His other symptoms included violent uncontrollable shuddering and sudden temperature swings.
The 71-year-old retired local government worker is, like everyone here, keen to get home to his family. His wife contracted coronavirus at the same time as him but didn't fall seriously ill. Men are still twice as likely as women to end up in intensive care with Covid-19.
"I think I'm lucky to have got it in the second wave," he says, "now the doctors know so much more."
There's no doubt more patients are surviving Covid-19, although it's too early to give precise figures. Ventilators are used more sparingly and there is greater reliance on other, non-invasive means of giving oxygen.
About 1,000 Covid patients a day are being admitted to hospitals across the UK, roughly a third of the numbers at the peak. Covid-related deaths are running at about a fifth of the level in early April.
"Now, we know the beast that is Covid pneumonia," says Dr Lewis Gray, a consultant in intensive care. "We know how it develops, how it's treated, how people can and do recover."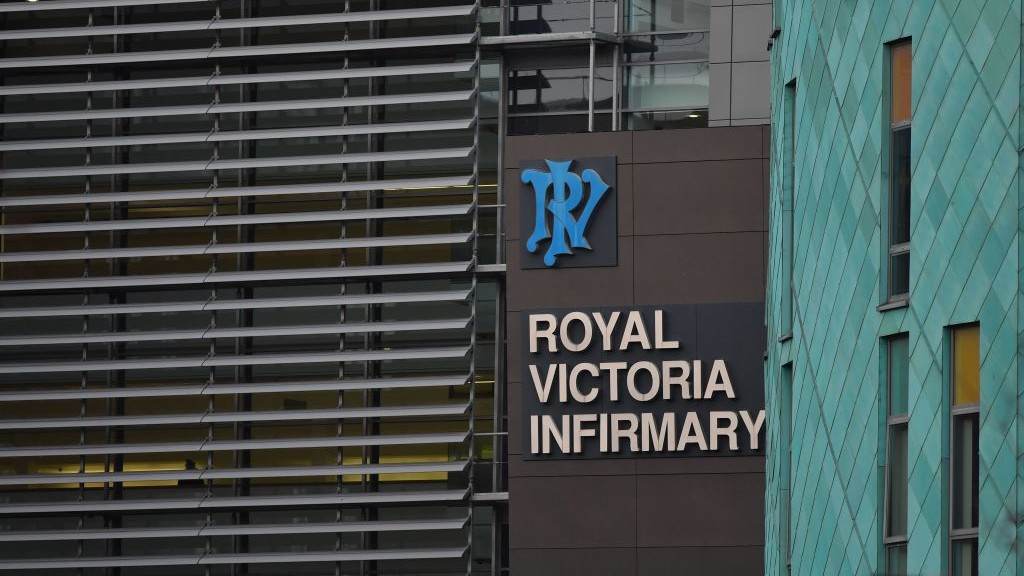 Getty Images
Covid then and now
173Covid patients in Newcastle NHS Trust, at peak of first wave, with...

27in intensive care unit (ICU)
71Covid patients, when BBC visited in October, with...

13in ICU
Patients are also given increased doses of anti-coagulant medication, to prevent blood clots, which can be a serious complication of Covid. And they are often nursed on their front, prone, as this helps with breathing.
But the impact of Covid is felt in the hospital way beyond the ICU. The more Covid there is, the greater the impact on other non-emergency care - hip replacements, eye operations, myriad other conditions.
In March, there was concern that hospitals would be overwhelmed, so all non-urgent surgery was cancelled. This time, the aim is to ensure that non-Covid patients don't lose out. But every bed allocated to Covid care requires specialist nurses. Already, the Royal Victoria Infirmary (RVI) has had to close four of its 50 operating theatres to reallocate the nurses to intensive care.
Dame Jackie Daniel, chief executive of Newcastle Hospitals NHS Trust and a former nurse, says the situation in the hospital is finely balanced.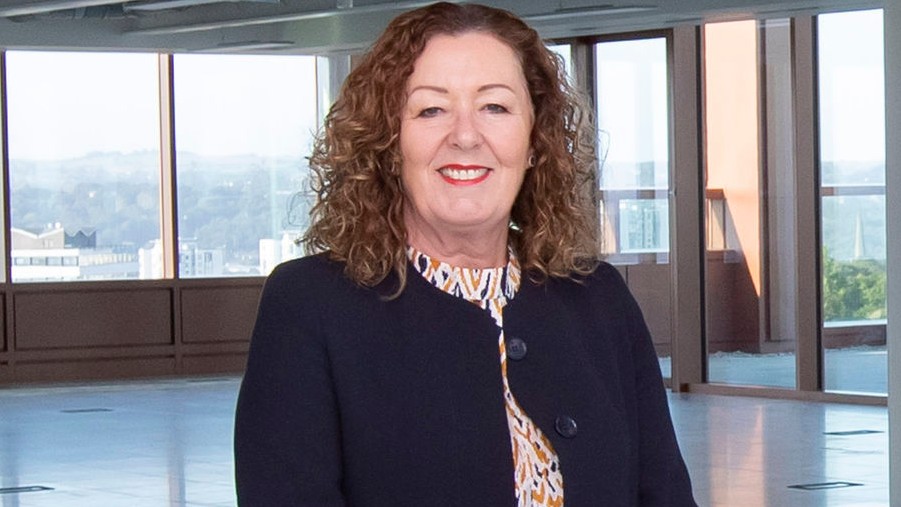 BBC
If you are a frail, elderly person, isolated and fearful, we are pushing them into deeper anxiety
"At the moment we're managing, but are not complacent, because it's going to be tough."
Like other trusts, waiting times for non-life threatening surgery, from hips to hernias, have increased. The Newcastle trust has maintained cancer services, but elsewhere there is a backlog of "tens of thousands of patients", says Dame Jackie.
"Cataracts are a good example - a relatively simple procedure, but if you are a frail, elderly person, isolating, fearful, we are pushing those patients into deeper anxiety."
Kathleen Lawson, from Durham, had been due a thyroid operation in March. Only now has the 67-year-old had the surgery.
"I feel fortunate it's happened. I'm absolutely elated," she says.
On another ward I spoke to several patients who were recovering from a serious Covid infection.
Epifania Garcia, a 66-year-old care worker, and her husband, are on separate wards. Epi is positive they will both get better but worries about her two grown-up daughters, both nurses.
"I feel emotional because I cannot see them. I have never left them this long," she says.
A few beds along lies Mohammed Siddique, a former mill worker, bus and taxi driver. Aged 87, he suffers confusion, so his daughter Shamim - who's had Covid - is allowed to stay with him. She sits by his bedside, stroking his hands.
"He was very close to dying. It was very scary," says Shamim, who lives in the next street to him, with her family. Her husband spent two weeks in hospital, including time in ICU. Covid has swept through the extended family.
Albert Brown, 67, still has a slight tan from his holiday in Turkey. He says he thinks got infected on his return, while on a local night out. At home one night, two weeks later, he collapsed on his hands and knees gasping for breath.
"I was very afraid," he says.
While at the RVI, he has witnessed several younger people being admitted with Covid complications.
"It can attack anybody, it doesn't pick and choose, but it's certainly not a joke. We need to take it seriously.
Additional reporting by Nicki Stiastny
I'm the BBC's medical editor. Since 2004 I have reported on a huge range of topics from cancer, genetics, malaria, and HIV, to the many significant advances in medical science which have improved people's health. I've also followed pandemic threats such as bird flu as well as Sars and Mers. Now I'm focusing on Covid-19 and its immense global impact.