Coronavirus: Contact tracing app to be trialled on Isle of Wight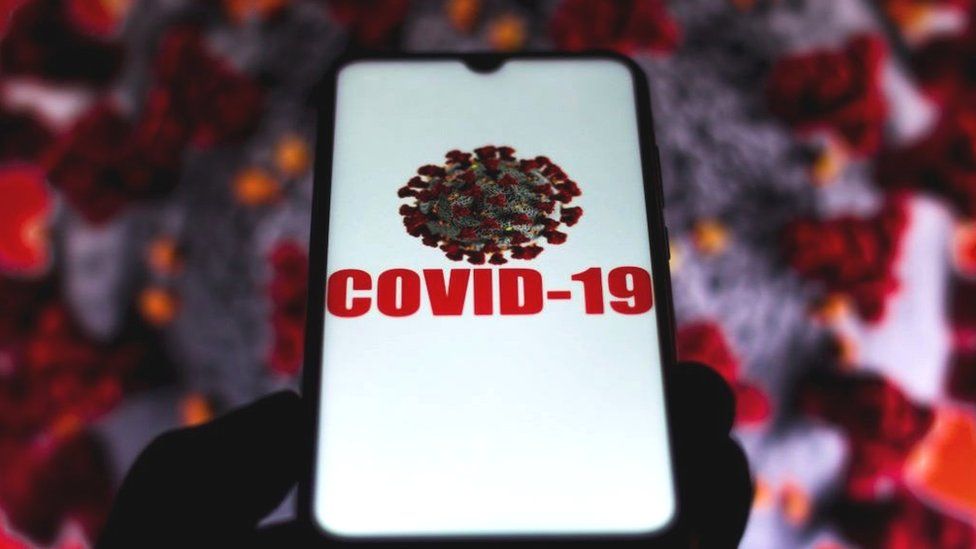 An NHS app aimed at limiting a second wave of coronavirus will be trialled on the Isle of Wight this week.
It will be the first place where the new contact-tracing app will be used before being rolled out more widely this month, said Transport Secretary Grant Shapps.
The government will be asking the whole of the UK to download it, he told the BBC's Andrew Marr Show.
"That will help with a lot of the automation of the tracking."
However, they add that the spread of the disease could still be slowed even if the take-up is lower.
At the government's daily briefing, Cabinet Minister Michael Gove said he hoped more than half of the 80,000 households on the Isle of Wight would download the app.
"When it comes to contract tracing, the more people who download the app developed by the NHS the better," he said. "Knowing this is a contribution that all of us can make to helping to keep our communities and neighbours safe is a very powerful incentive."
Prof Stephen Powis, the medical director for NHS England, said the app was one component of a number that will be needed to try to bring the virus under control.
"It will need to sit aside other measures that we have become used to, such as if you have the virus you will need stay at home for a period."
However, the Labour Party's Nick Thomas-Symonds said there were shortcomings in the government's plan as not everybody has a smartphone and there are issues around privacy and security.
"There are people for whom location services on their mobile devices are turned off for particular safety reasons," he told Sophy Ridge on Sky News.
The government has also promised to recruit 18,000 people to do manual contact tracing, as it pursues a track-and-trace strategy with a view to lifting the lockdown.
Using Bluetooth, the free smartphone app will track when its users come into contact with each other, automating the tracing process.
If a user develops coronavirus symptoms, the disclosure could trigger an anonymous alert to users with whom they have recently had contact, enabling those people to go into quarantine or be tested.
It has previously been suggested that areas that trial the contact-tracing app could also have some lockdown measures eased early.
Contact tracing has been credited with helping to lift restrictions in other countries, when combined with other measures.