Brexit: Will Britons living in the EU still get healthcare?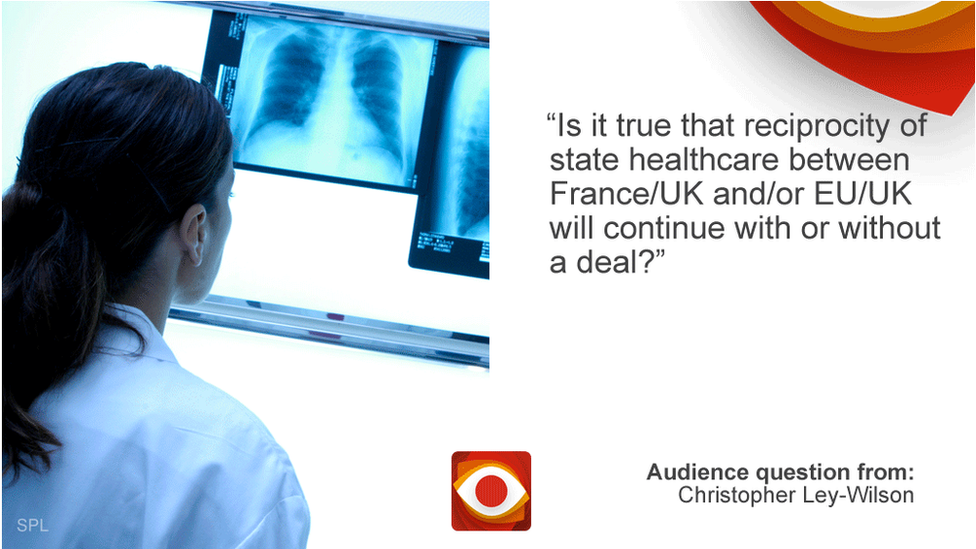 If the UK leaves the EU without a deal, reciprocal healthcare arrangements will not automatically survive.
For emergency treatment on holiday, UK nationals can use their EHIC card if they fall ill in another EU country, but if there is a no-deal Brexit it will not necessarily be valid and they will need travel insurance.
You can read more about EHIC cards here.
There are about three quarters of a million UK nationals living in other EU countries, although estimates vary.
UK nationals who live in EU countries will have different arrangements to access healthcare, depending on which country they live in.
The government has issued country-by-country advice for UK nationals living in other EU countries.
It has proposed that reciprocal healthcare arrangements with all EU countries should continue until at least the end of 2020.
If that is not agreed by the time Brexit happens, the UK government has said it will cover any costs for treatment needed in the six months after a no-deal Brexit by UK nationals who are currently using schemes that allow them to access state healthcare where they are living.
We'll look at the situation in France, Spain and Ireland.
If the UK leaves the EU with a withdrawal agreement, it is likely that will include a transition period during which UK nationals in EU countries would continue to receive state healthcare on the same terms as they do now. Under the current plan the transition would run to the end of 2020 but that could be extended.
What would happen after the transition depends on the agreement between the EU and the UK on their future relationship.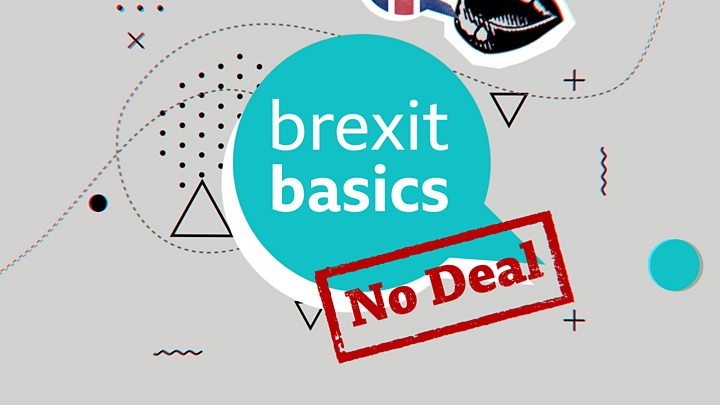 One issue that is relevant in all EU countries (except Ireland) is what happens to UK pensioners living elsewhere in the EU who currently benefit from the S1 certificate, which means they are entitled to the same healthcare as nationals of the countries in which they live.
If there is no deal, then that would cease to apply.
The UK government's Healthcare (International Arrangements) Bill is supposed to allow reciprocal healthcare arrangements to continue for UK expats in the case of a no-deal Brexit, but that would need the agreement of each country's government.
While some governments have said favourable things about the idea, they have not yet agreed to it.
France
The French government has said that if the UK leaves without a deal, UK citizens resident in France will continue to receive French state healthcare for two years.
It said that the two years would allow time for the two governments to agree new reciprocal arrangements.
The UK government has said that UK nationals living in France should review their healthcare provision and consider registering as French residents.
It also said that UK pensioners with an S1 document should register it with their local healthcare insurance office.
Spain
There are an estimated 300,000 British nationals living in Spain, the highest number in any EU country.
A no-deal Brexit would affect different groups of UK citizens in Spain differently, according to the latest government advice.
If you are working in Spain and paying social security contributions to Spain, you would still be able to access state-funded healthcare. You may need to register as a resident to ensure your access.
If you are a pensioner, a student or a worker sent temporarily to Spain by a UK company, the Spanish government says you will continue to be entitled to state healthcare as long as the UK government gives the same concessions to Spanish nationals in the UK.
Ireland
The relationship between the UK and Ireland is different to the relationship between the UK and anywhere else in the EU because of the Common Travel Area (CTA).
The UK and Irish governments are both committed to maintaining the CTA if there is a no-deal Brexit. It allows access to emergency, routine and planned healthcare for UK nationals in Ireland and Irish Nationals in the UK.
UK nationals may still have to pay to access public healthcare in Ireland on the same basis that Irish citizens do.
The UK government says British citizens living in Ireland will continue to be able to access healthcare on the same basis as Irish citizens after Brexit, regardless of whether there is a deal.
The Irish government says that existing cross-border arrangements under which Irish nationals may be sent to Northern Ireland for treatment and vice versa will also continue.
What about EU citizens who live in the UK?
According to official statistics, there were around 3.7 million EU nationals living in the UK in 2018.
Those citizens will be able to continue accessing the NHS free of charge, whether the UK leaves the EU with a deal or without one.
If the UK leaves with a withdrawal agreement, EU citizens already in the UK and those who arrive before 2021, will continue to use public services, including the NHS, for nothing - as long as they apply for "settled status" before 30 June 2021.
If the UK leaves with no deal, only those who are already in the country before then, will be able to apply.
The deadline for the settled status applications in the no-deal scenario will be 31 December 2020.
What do you want BBC Reality Check to investigate? Get in touch