The 10-year fight to offer a cheaper drug
By Deborah Cohen
BBC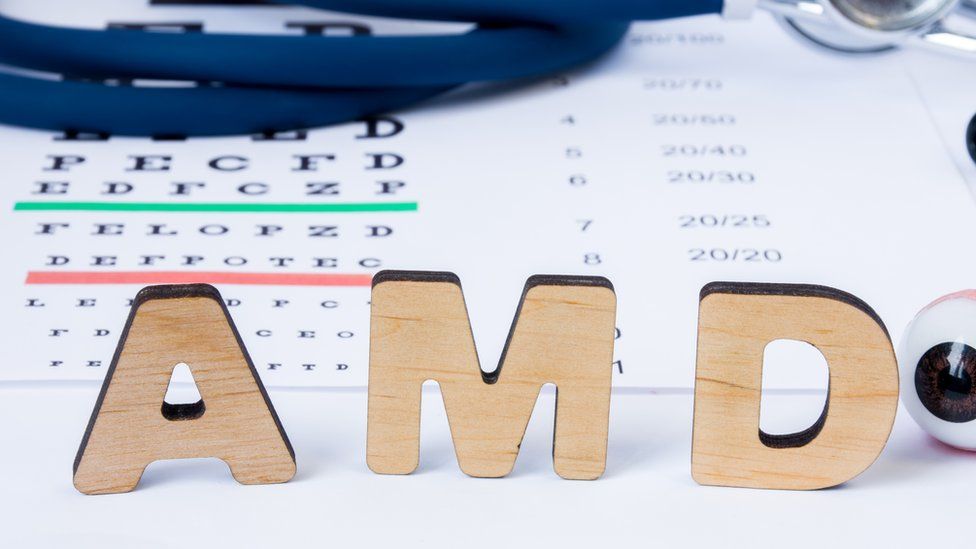 The right to offer patients a choice to use the cheap, effective drug Avastin to treat wet age-related macular degeneration, has been a long time coming.
More than a decade ago, doctors realised Avastin, a drug licensed for cancer, might also work to treat eye conditions when used "off-label". This is a term used when a drug has a licence to treat something else.
Publicly-funded clinical trials across the world - including one done and paid for by the NHS - have shown Avastin does give just as good results when it is split into the tiny doses needed to inject into the back of the eye.
At the heart of the issue is the fact that the company that owns the rights to Avastin, Roche, has never sought a licence to market it for eye conditions - only some types of cancer.
The licensed drugs for wet AMD in the UK are Lucentis (marketed by Novartis) and Eylea (marketed by Bayer).
To complicate matters, Lucentis is derived from the same molecule as Avastin. Roche holds the intellectual property rights for both - Novartis licenses it from them.
Back in 2007, Tory MP George Young said that publicly-funded trials would "provide good evidence that would allow regulators such as NICE to recommend the use of Avastin over Lucentis and save the NHS a considerable amount of money".
Indeed, one health economist has estimated for the BBC that if the NHS had made the switch to Avastin a decade ago, it could have saved between £2-3bn.
Anti-competitive behaviour
Over the years, the Royal College of Ophthalmologists has argued that patients should be offered Avastin to help save the NHS money.
But patients haven't been offered that choice. A series of investigations by the British Medical Journal found that doctors had been deterred from prescribing it through a combination of legal threats, misinformation, anti-competitive behaviour and lobbying.
Similar debates have been going on throughout Europe, but in America, Avastin is routinely used.
Earlier this year, the European courts found Roche and Novartis guilty of anti-competitive behaviour for their attempts to restrict use of Avastin. They've also been reprimanded in Italy for frightening doctors about the harms of Avastin in a series of scientific articles and conference publications.
Doubt about the legalities had also been sown in people's minds. The BMJ investigations raised questions about both the General Medical Council's prescribing guidance to doctors and that of the drugs regulators, the MHRA.
Both deterred use of an off-label drug, such as Avastin, on the grounds of cost. Both maintained they were following the law. Both had been lobbied.
But in her judgment, however, Mrs Justice Whipple demurs. She says that doctors can use Avastin on cost grounds and adds that the MHRA needs to review its position.
Novartis says it's "a bad day for patients, doctors and the NHS" and the judgement undermines drug regulation.
The company says that it's "unethical" that patients are being asked to make this choice and it will place a "burden on already over-stretched doctors". It is going to consider appealing the judgment - as is Bayer.
Senior NHS officials hope that this judgement will settle the issue once and for all.
In a statement the GMC says it "welcomes the High Court decision". The MHRA says it will be "considering the judgment and any implications arising from it."
But in light of the High Court decision, it'll be ultimately up to patients to decide what treatment they want and how they best want to spend NHS money.