Stopping type 1 diabetes from birth
By Michelle Roberts
Health editor, BBC News online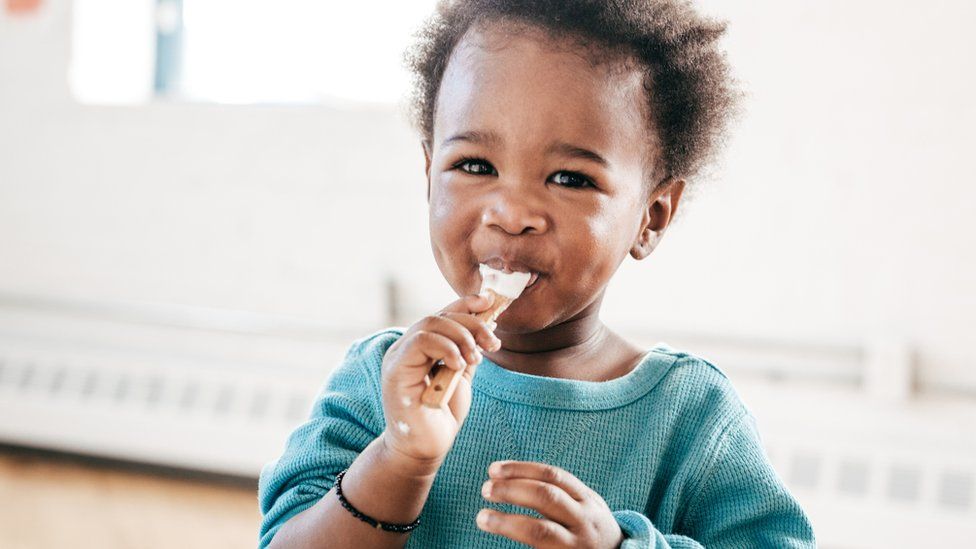 Experts believe they may have found a way to prevent high risk babies from developing type 1 diabetes.
The idea is to train infants' immune systems by giving them powdered insulin to offer life-long protection.
Insulin is the hormone that controls blood sugar, which goes awry in diabetes.
Pregnant women visiting maternity clinics in Berkshire, Buckinghamshire, Milton Keynes and Oxfordshire are being asked to sign up to the trial.
Parents that take part will be asked to give their children insulin powder daily from the age of about six months until they are three years old.
They will have visits from the research team to monitor the child's health.
Half of the study participants will be given the real insulin while half will get a placebo powder containing no drug.
Neither the researchers nor participants will know which they received until after the trial so as not to bias the results.
It is thought about one in every 100 babies has genes that put them at increased risk of developing type 1, insulin-dependent diabetes.
Experts say a heel prick blood test that is routinely done on newborns to spot other conditions could also detect these genes.
The researchers, from Oxford University, want to screen 30,000 babies in this way to find eligible ones for their trial.
It is hoped that spoon-feeding insulin powder can train the immune system to tolerate the body's own insulin to prevent the onset of type 1 diabetes.
Currently, there is no way to prevent type 1 diabetes.
Others have been testing whether giving a different drug, called metformin, in childhood might hold off diabetes.
Type 1 diabetes is a lifelong condition where the pancreas does not produce insulin, causing blood glucose levels to become too high.
This can cause serious long-term health problems such as blindness, cardiovascular disease and stroke.
Chief investigator of the Oxford trial Dr Matthew Snape said: "Preventing children and their families from having to live with diabetes and its threat of complications such as blindness, kidney or heart disease would be fantastic."
The work is being funded by the National Institute for Health Research, the type 1 diabetes charity JDRF, Diabetes UK and the Wellcome Trust, as well as the Leona M and Harry B Helmsley Charitable Trust.
Dr Elizabeth Robertson, director of research at Diabetes UK, said: "This is a huge endeavour, so we would encourage women living in the South East who think they might be eligible to find out more - research like this can't happen without the incredible people who take part."
Related Internet Links
The BBC is not responsible for the content of external sites.