University student suicide rates revealed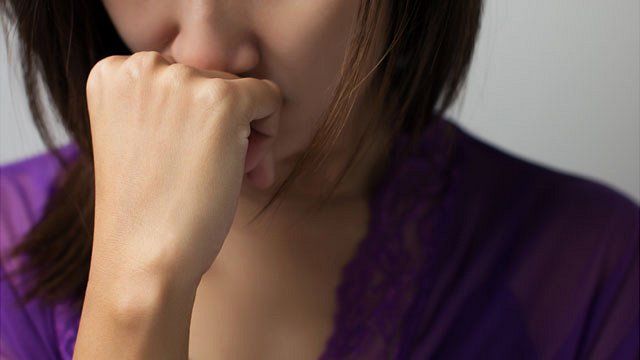 Suicide rates for higher education students have been revealed for the first time.
This is lower than for the general population of similar ages, but does not include suicides among students at further education colleges.
Since the 1950s there has been limited data on student suicides.
A report published last autumn showed the numbers of students disclosing mental health problems had increased fivefold in a decade.
Up until now detail on things like age clusters, people's undergraduate or postgraduate status, or comparison with similar-age people who did not enter higher education, has not been available.
There were more than 2 million students studying at a university in England or Wales in the 12 months up to July 2017, meaning the suicide rate was 4.7 deaths per 100,000 students.
Suicide rates were higher among young men than young women.
Chris Coombs attempted to take his own life while struggling at university 10 years ago. He is now back at university studying to be a counsellor to help people who might find themselves in his situation.
"I became very isolated and started purposely isolating. Hygiene went out the window, personal care went out the window. That day-to-day routine thing didn't happen. I stopped going to lectures, I didn't answer emails, I didn't open post and cut myself off because it was too much to deal with."
Chris admitted it was hard to think about how to call on the resources available to help him resolve his situation.
"No-one knew I was ill, but personally that takes a great toll to keep up appearances."
Chris had counselling, opened up to friends and took part in activities, like singing with a choir, to confront his depression.
"When I compare how things were for me as a student over 10 years ago versus now that's a profound shift in how universities and other organisations view mental health. It is much more important.
"There are services out there that are not just bolt-ons but actually they are core value because, at the end of the day, it's in the interest of the university and the student that the student succeeds."
He says universities are getting better at providing the right support.
"More of our students are likely to come through without burning themselves out and without falling to pieces, and without feeling that they are stuck in a place they cant get out of."
Last month, Universities UK (UUK) announced it was working with NHS leaders to improve mental health support for students.
Research by the Institute for Public Policy Research found that over the past five years, 94% of universities have experienced a sharp increase in the number of people trying to access support services, with some institutions noticing a threefold increase.
UUK want university leaders to do more to provide support to students.
John de Pury, the Universities UK lead on mental health policy, said: "Although there is a lower rate of student suicide among university students in England and Wales compared with the general population of similar ages, there is no room for complacency here. This remains an urgent challenge for universities and society."
The University of Derby has been using a number of different techniques to help assist students who suffer from mental health problems.
One of its methods includes all students taking a course in mental health wellbeing to provide ways to help them cope with the demands of their academic and personal lives.
University of Derby vice-chancellor Kathryn Mitchell said: "Our approach is we understand that students will arrive, probably with significantly higher levels of stress in undertaking their degrees, but our job is to make sure that whether some students are more stressed than others they can get the best outcome for their degree."
If you are worried or need any advice on any of the topics discussed in this article, go to BBC Actionline.
Related Internet Links
The BBC is not responsible for the content of external sites.